Ending Black History Month proper like, Kandi Burruss, Tameka "Tiny Harris, Tamika Scott and Latocha Scott just made a MAJOR announcement....
Three of the four members of the hit 90's group Xscape rolled up to V103 in Atlanta today to make a huge announcement on Big Tigger's radio show.  Oh yes, they're reuniting!
When Latocha Scott called in to join the ladies' discussion, they all revealed that after two decades of beefing and being completely apart from each other, they're ready to get back together and get back to making music. They also squashed some beef on the air.
They've all gone on to start families with husbands and kids, but, thankfully, it seems that girl group passion is still there.  And, let's admit it, they've all got the vocals for the job.
Even former Destiny's Child member Latavia Roberson is here for it:
It's good to see #Xscape reunite for the fans can't wait to hear new music work through the drama #sisterhood

— LaTavia Roberson (@IamLaTavia) February 28, 2017
We all wanted SOMEBODY, anybody, to get back together for a biopic or comeback album or something after the New Edition greatness, and now, here we are.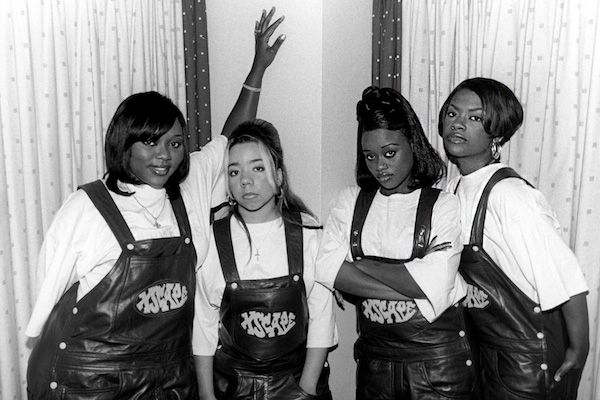 Check out the ladies in the studio today below:
*Preps "Just Kickin' It" and a whole Xscape iTunes playlist*
Who else is here for this reunion?!