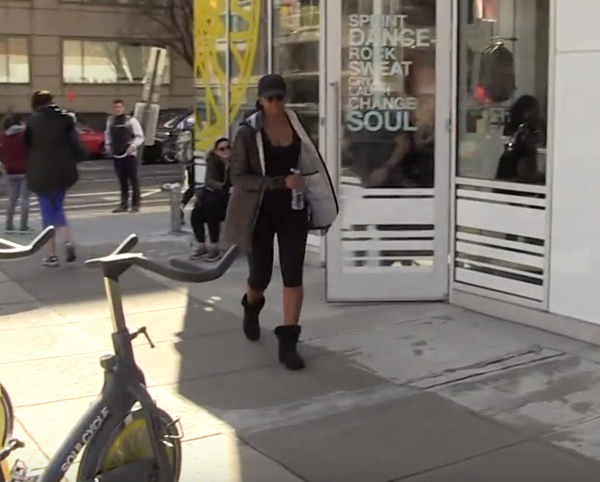 Former First Lady Michelle Obama is keeping her toned bod in shape following a lavish extended vacation with her husband Barack Obama. Peep the newest clip of Mrs. O inside…
Michelle Obama puts her money where he mouth is. She was HUGE on eating healthy and exercising. So, it was no surprise seeing the former first lady leaving SoulCycle in D.C. on Sunday. This was her 2nd spotting at the gym after working out there on Thursday.
With the Secret Service in tow, Mrs. O was spotted keeping a low profile as she exited the gym after working up a sweat. Looks like the Secret Service even got in on the workout action as well.
Now that Mrs. Obama is back to civilian life, she now spins with the public, according to TMZ. No more private classes, unless she wants to of course. We're sure Lady O doesn't mind though since she seemed eager to get back to regular life outside of the White House before leaving.
Peep the clip below:
Now, let us find this SoulCyle in D.C. so we can join in.  Call us when you need a buddy 'Chelle!
Photo: Screenshot