We.Can't.Even!  Drool over Janelle Monae's absolutely STUNNING Oscar red carpet look inside....
Janelle Monae has been eating fashion for breakfast lunch, and dinner and two snacks all Awards season.  And now she just forced us to do the same.
To say we're still head over heels for the Hidden Figures & Moonlight star's Oscar debut isn't even the half of it.  Get into her gorgeous, custom Elie Saab gown: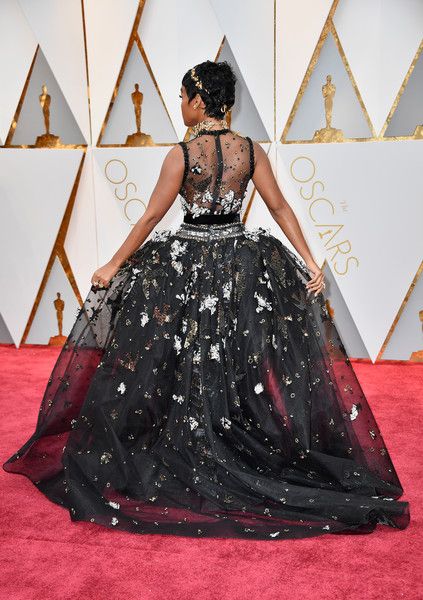 Not sure how one pulls off sexy yet conservatively funky all at the same time, but Janelle could write a book on it.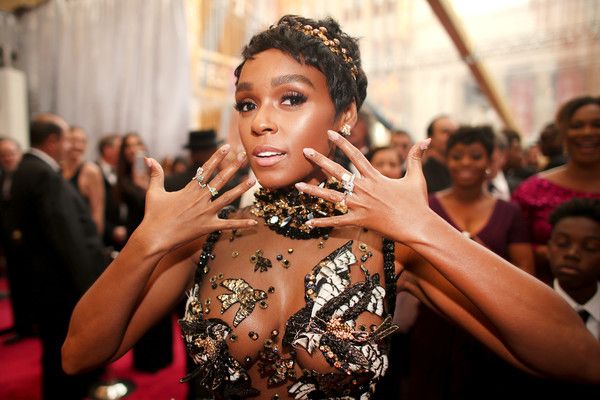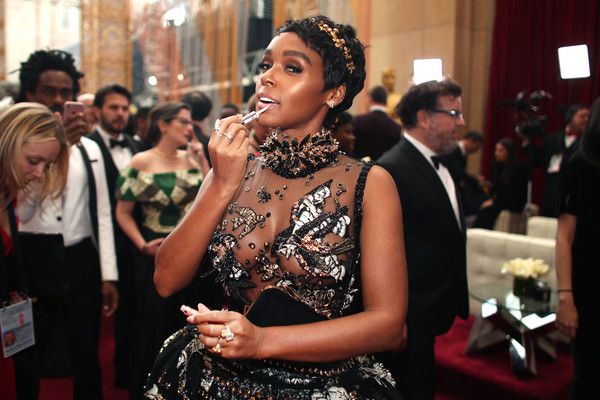 From the flawless hair, skin and nails to the deliciously ornate necklace and Forever Mark jewels, the Cover Girl was on her A1 fashion game Oscar night with plenty of thanks to her stylist Maeve Reilly.
She topped off her sheer bodice and jewel crusted, full bodied tulle look with Brian Atwood shoes and a Jimmy Choo clutch to make the look a royal one: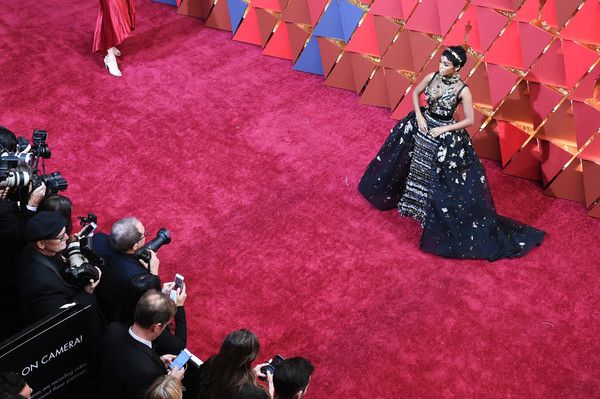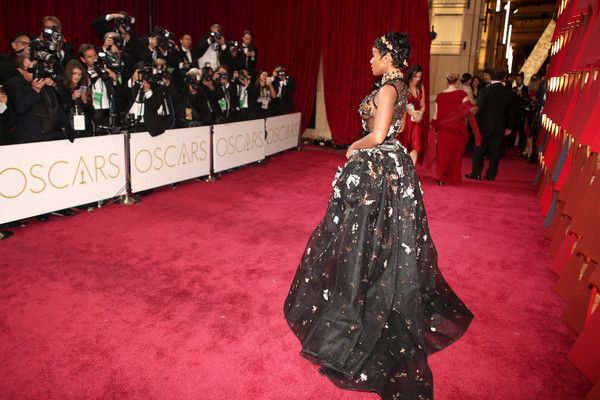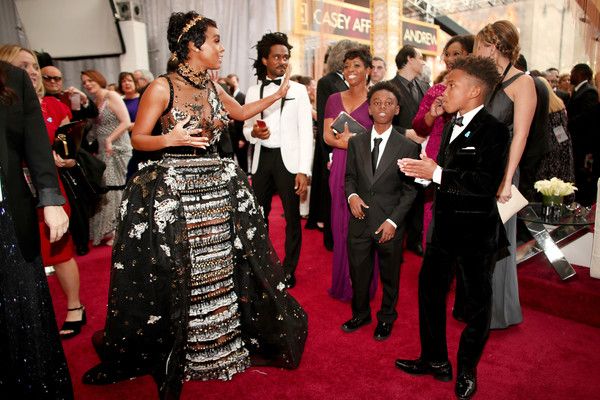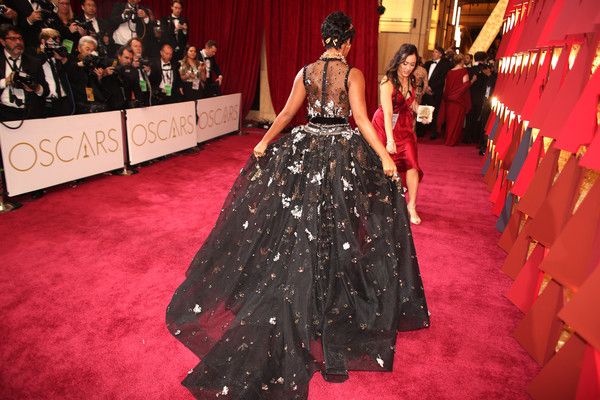 A total fashion shutdown.  She's easily our Best Dressed of the night.
We have a feeling this won't be the last time Ms. Monae walks this Oscars red carpet....
Photos: Getty