Moonlight director Barry Jenkins and playwright Tarell Alvin McCraney won their first Oscar in the Best Adapted Screenplay category. Celebrate with the YBFers inside…
Oscars weren't so white this year. Well, not QUITE.
Moonlight director Barry Jenkins and playwright Tarell Alvin McCraney nabbed the Best Adapted Screenplay Award at the 89th Academy Awards.
Jenkins vowed to keep telling untold stories of people who feel unrepresented.
"I told my students that I teach sometimes be in love with the process, not the result but I really wanted this result because a bajillion people are watching," Barry said. "And all you people out there who feel like there's no mirror for you, that your life is not reflected, the academy has your back, the ACLU has your back, we have your back and over the next four years we will not leave you alone. We will not forget you."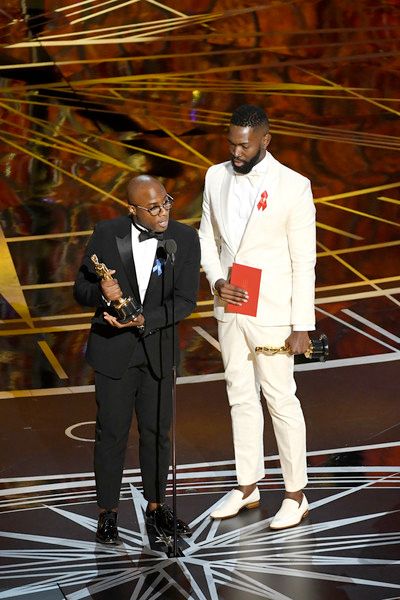 Original playwright Tarrell McCraney dedicated the award to all the kids growing up who don't see themselves represented through film. He said,
"I also want to say thank god for my mother who proved to me through her struggles and the struggles that Naomie Harris portrayed for all of you that we can really be here and be somebody, two boys from Liberty City up here on this stage representing 305. This goes out to all those black and brown boys and girls and non-gender conforming who don't see themselves, we are trying to show you you and us. So thank you, thank you, this is for you."
Congrats to them both!
This is one of many Moonlight wins of the night, including Mahershala Ali winning Best Supporting Actor.
Photos: Getty