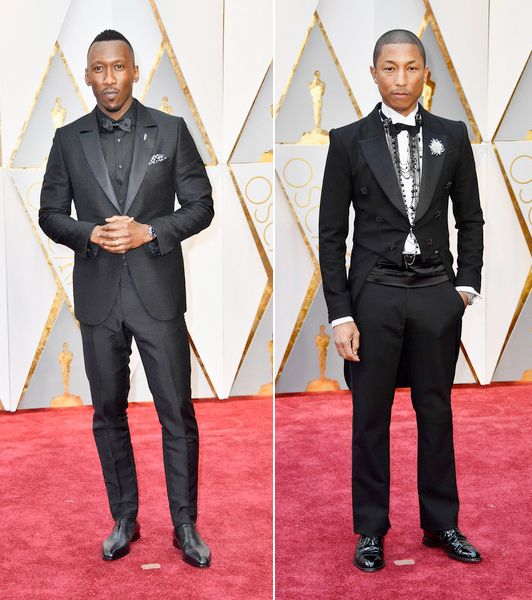 Mahershala Ali just welcomed his first child four days ago and Pharrell Williams became a dad (again) last month, but dad has to work. Flicks of the new dads looking clean on the red carpet inside…
Marhershala Ali has been super busy on the awards season scene, but he's also super busy at home.
The Moonlight actor and his wife Amatus Sami-Karim welcomed their first child, a baby girl, together FOUR days ago (February 22nd). Yes, his baby girl came days before the Oscars, but Marhershala seems to be juggling both his career obligations and fatherhood quite well.
Making his way down the red carpet at the Oscars, the Oscar nominated (now winning) actor told E! News,"I'm a special kind of tired right now. It's amazing though. I'm very grateful. It's been a good time."
His new bundle of joy made her grand entrance before the Oscars, but she came after her due date. Mahershala spilled, "She was late, she was running late. But, she's here and healthy and happy."
Aww!
Another YBF dad on the carpet…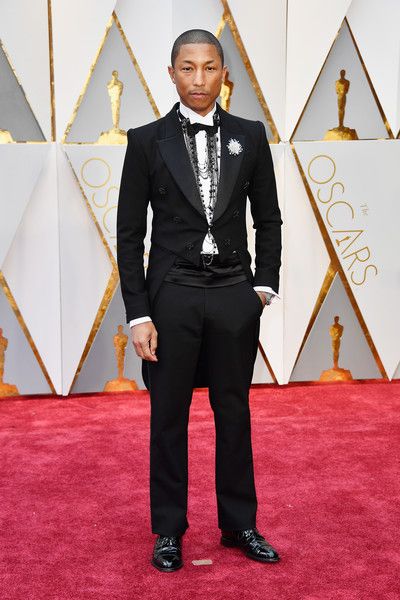 Superproducer Pharrell Williams just enlarged his family from 3 to 5, welcoming triplets recently with his wife Helen. But, he made his way to the Oscars in a Chanel suit and jewelry to support the film he executive produced, Hidden Figures. And he's also a co-composer on the soundtrack.
The E! Network gifted P with three crocheted rockets, made by Shelia Ortiz, to take home to his babies.
"Wow! This is so cool. This is the coolest thing I've ever been given on a red carpet before," he said as he thanked Ryan Seacrest for the gift.
P was joined on the carpet by Hidden Figures producer Mimi Valdes: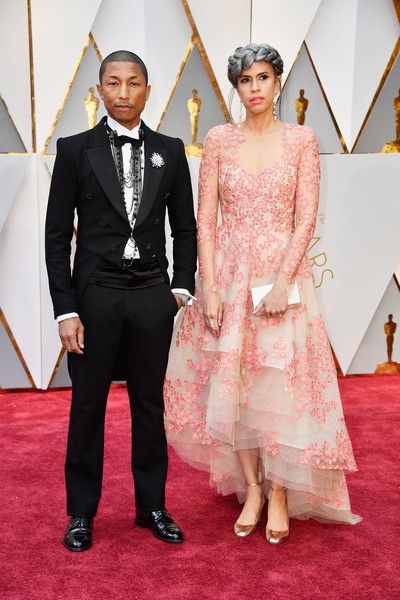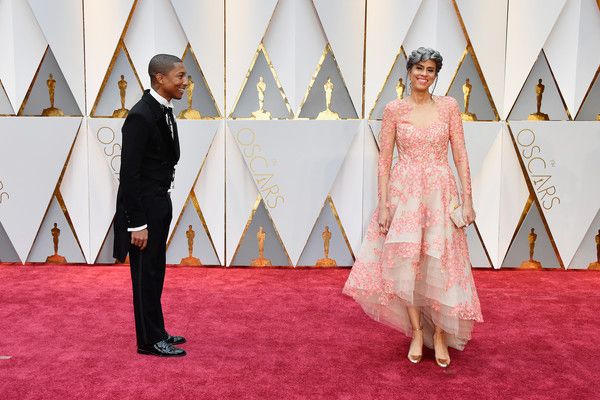 Nice.
Elsewhere on the carpet...
Moonlight actors Trevante Rhodes, Alex R. Hibbert and Ashton Sanders posted up on the carpet together.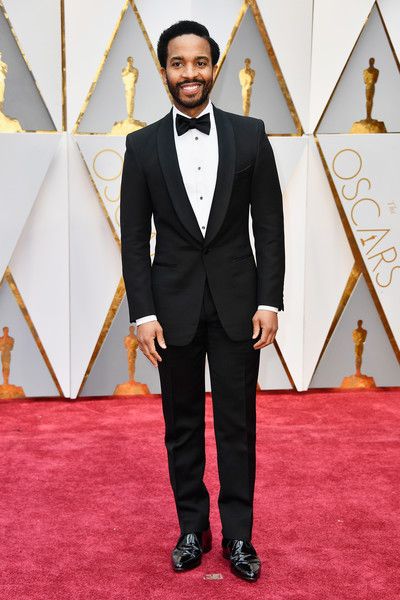 Their co-star Andre Holland wasn't far behind.
Looking good fellas!
Photos: Getty