The Queen and Mr. Steal Yo Girl can't save her this time. After Nicki Minaj got dragged within an inch of her life by "just went platinum" Remy Ma, the Queens rapper had a couple responses. She even dragged Beyonce & Trey Songz into this mess....
Lawdt!  Twitter is cutting all the way up on this good Saturday.  After Remy Ma snapped on this new Nicki Minaj "ShETHER" diss track, Nicki responded with lukewarm IG posts (one she ended up deleting):
Nicki also had some words for Trey Songz, just minutes after Remy spilled hot tea about Trey and Nicki smashing.
Trey responded first with a video denying the accusations:
Trey Songz responded to Remy Ma's "shETHER" by denying accusations that he slept with Nicki Minaj. pic.twitter.com/ihJlLYMqlo

— Hardys® (@HardysMedia) February 25, 2017
But Nicki didn't care.  She lashed all the way out (and deleted it) after she thought Trey was taking sub-shots at her on Twitter: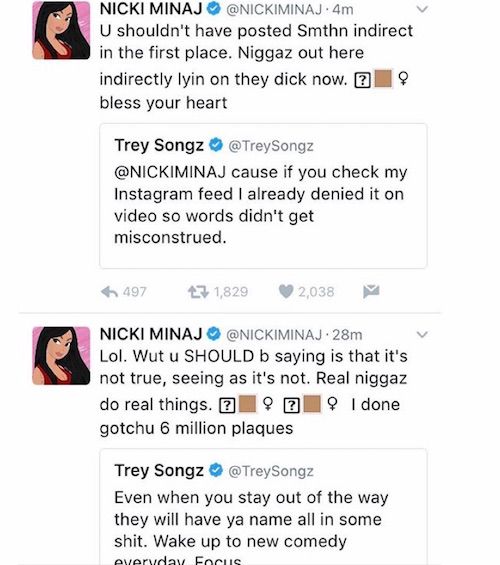 Trey told her she needs to be mad at Remy, not him.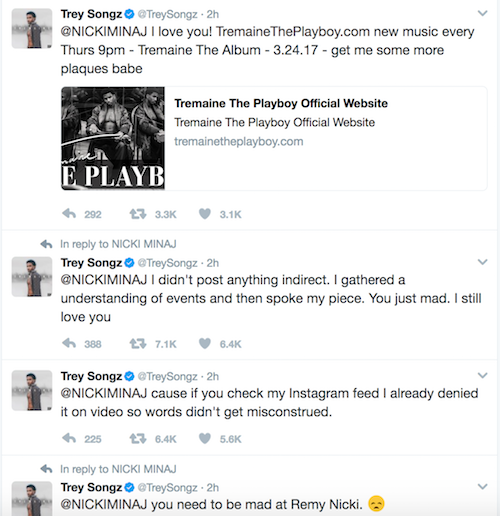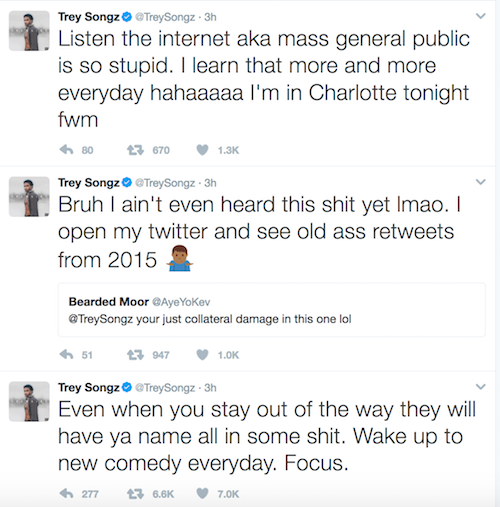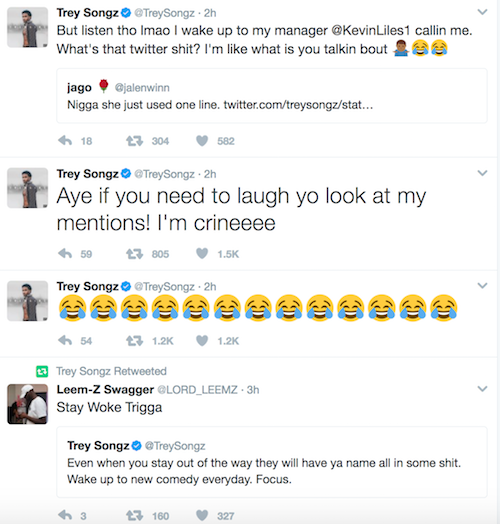 Issa Rae summed it up for all of us:
Nicki, don't Meek this up.

— Issa Rae (@IssaRae) February 25, 2017
Welp...
Photos: Getty/Instagram