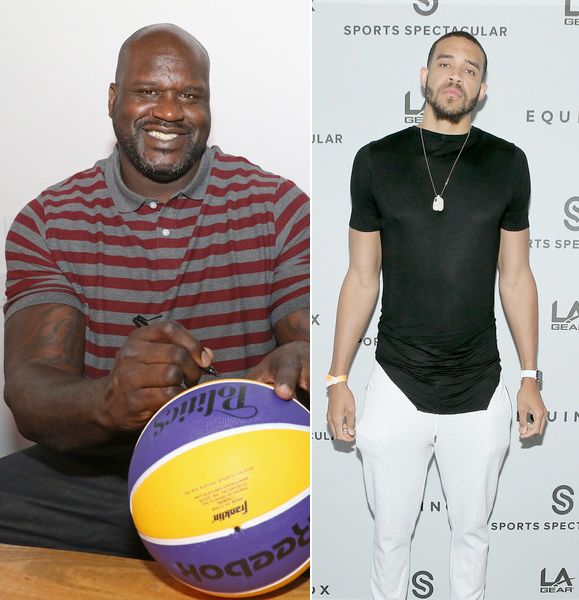 The amount of PETTY on Twitter was at an all time high last night. Go inside for the Twitter wars between Shaq vs. JaVale McGee and Paul Pierce vs. Draymond Green inside…
NBA Hall of Famer Shaq is stirring up the pot with Golden State Warriors player JaVale McGee…again.
Although the Warriors defeated the L.A. Clippers (123-113) Thursday night, the "Inside the NBA" co-host still threw shade at JaVale, a player Shaq often goes in on via his "Shaqtin A Fool" segment. Last night's clip went a little something like this:
Seemingly fed up with Shaq's antics, JaVale hopped on Twitter demanding Shaq take his "nuts" out his mouth.  This was followed by Shaq roasting JaVale, calling him a "buma**" in a series of tweets. Shaq even issued a threat to JaVale, warning him that he would "smack the sh*t" out of him when he sees him. JaVale popped back, calling him a "old bastard" and telling him to stick to cooning!
Sheesh.
Peep the exchange below: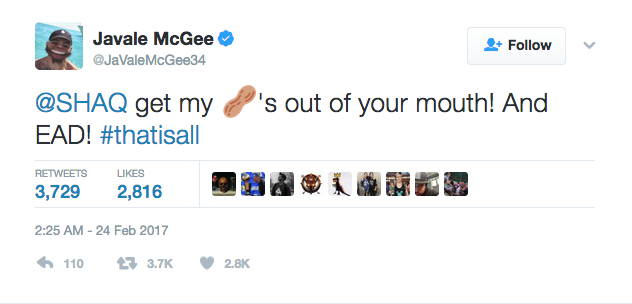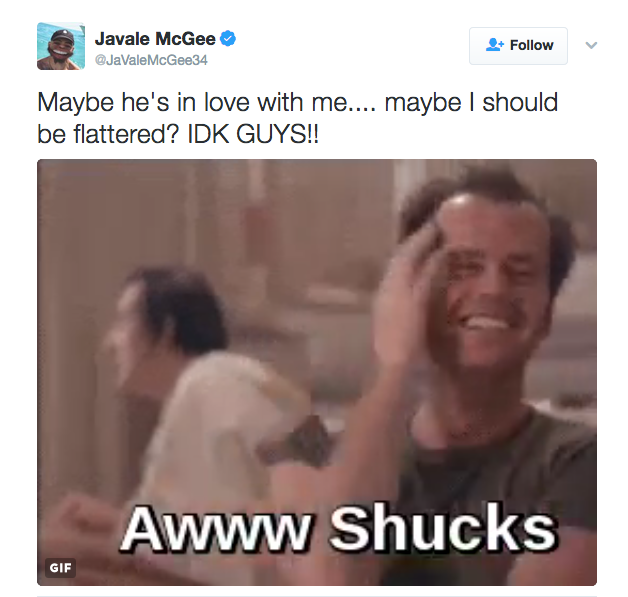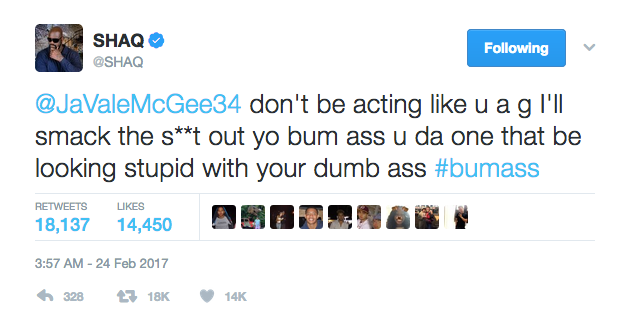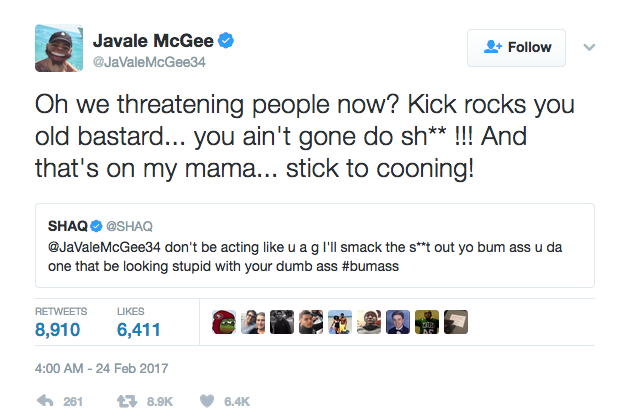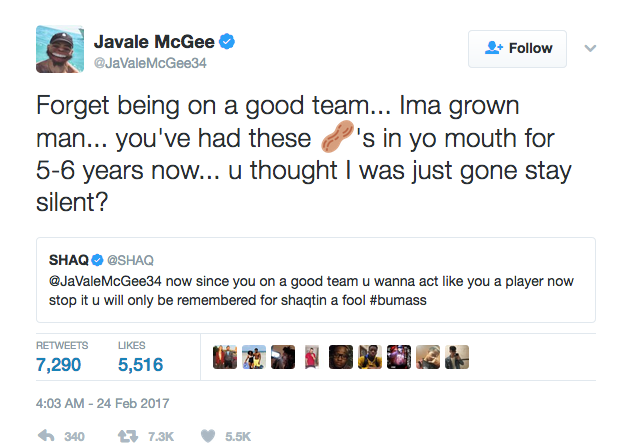 Yikes!
That wasn't the only basketball beef ignited by that Warriors/Clippers game...
Draymond to Pierce: "Chasing that farewell tour. They don't love you like that...you thought you was Kobe!" pic.twitter.com/afxKRyIxGv

— Bleacher Report (@BleacherReport) February 24, 2017
Warriors baller Draymond Green had some harsh words for Paul Pierce during the game, teasing him that he will never get a farewell tour like Kobe Bryant when he retires. As you know, Paul announced this is his final year in the NBA. Peep the trash talk above.
After the game, Paul had a few words for Draymond: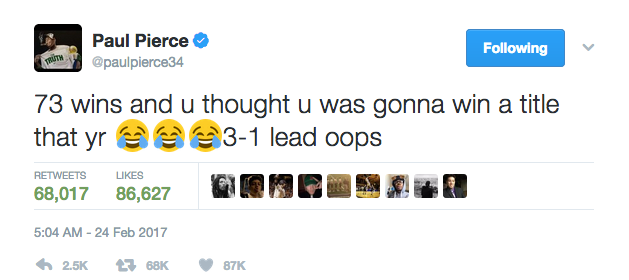 Bloop!
Photos: Getty