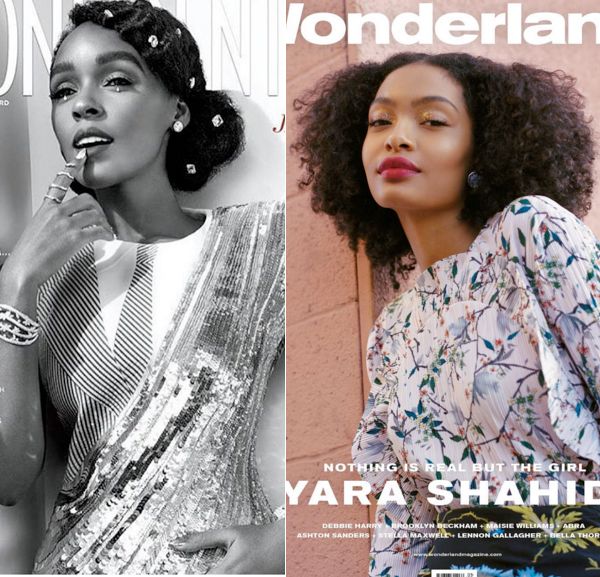 Y'all! We can hardly take this gorgeousness from Janelle Monae and Yara Shahidi's new magazine covers. If you can stand all of their #BlackGirlMagic, soak in some more inside…
Janelle Monae has been hot on the awards season trail, starring in two heavy hitters: Moonlight and Hidden Figures.
The actress/singer/political activist covers the newest issue of L.A. Confidential where she talks about getting her feet wet in the acting world. Her acting debut was that much sweeter being that she was able to tell two unique stories that had never been told before.
But get this…
The Wondaland honcho first auditioned for a role in Star Trek and ultimately didn't get the part. She said she auditioned because she wanted to star in a sci-fi blockbuster to make her acting debut.
"I don't know if a lot of people know this," she says, "but I auditioned for Star Trek prior to Moonlight. The casting director saw my tape and told [Moonlight director] Barry Jenkins about me. I didn't get the part in Star Trek, but that's why Barry reached out to me. And the rest is history."
Well, she certainly isn't crying over the Star Trek role. Moonlight and Hidden Figures have been racking up awards left and right. And now, we're just waiting to see which Oscar awards the films will scoop up on Sunday.
"I love telling these sorts of stories that give voice to those who are oftentimes uncelebrated, to those who don't feel like they have a voice in America. These are characters who are considered to be outcast in society because of their sexual identity, gender, or race," she says. "I think that these two movies have opened up a new door to the possibilities of telling more unique stories."
You can read her full interview here.
Peep a few hot shots from the magazine spread below: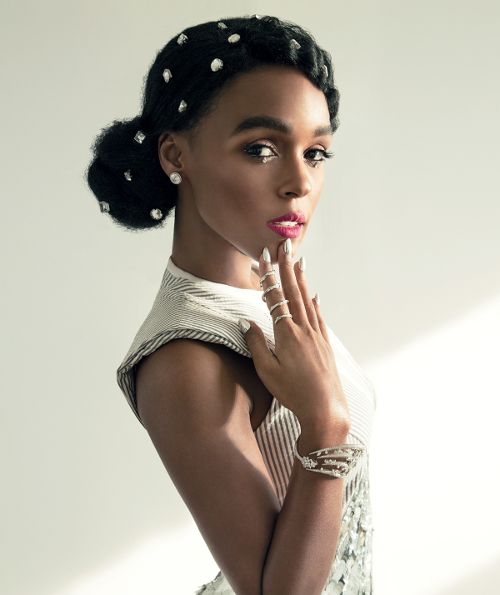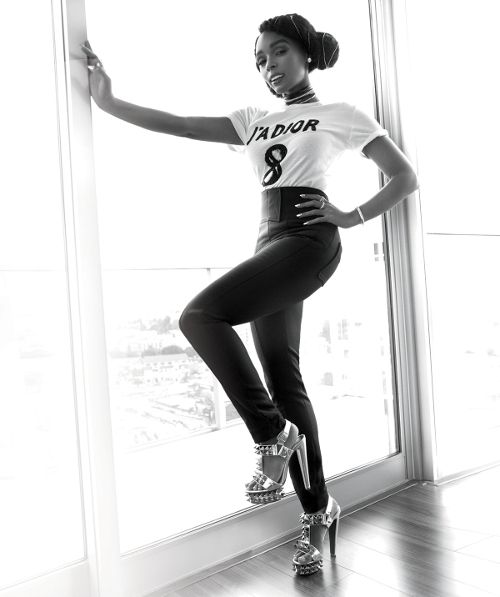 Sickeningly Flawless!
Last night...
CÎROC Vodka collaborated with Los Angeles Confidential to roll out the red carpet for the award winning actress and singer/songwriter in LA at Palihouse West Hollywood.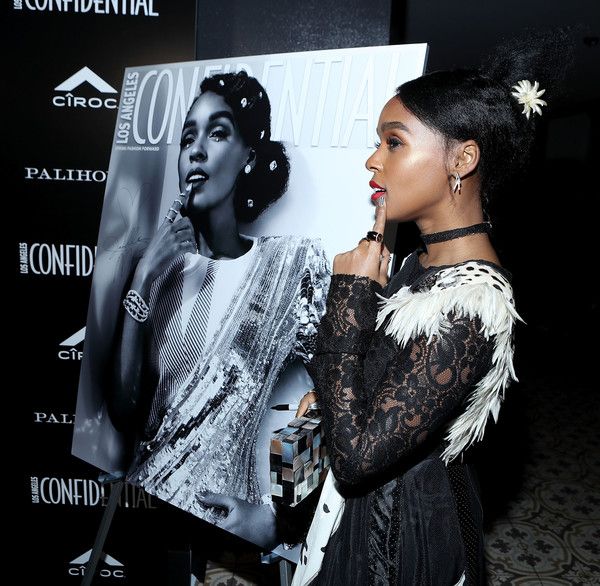 The event honored one of the prettiest chicks in the game and her hustle to the top of the charts and box office.  Folks came out to celebrate the Janelle's two breakout roles beginning with portraying Teresa in Moonlight and co-starring in Hidden Figures as Mary Jackson.
Also on the magazine front...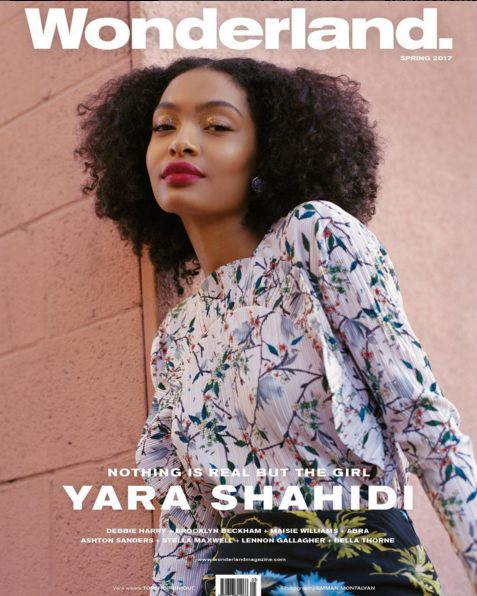 Our fave YBF Teen Yara Shahidi graces the Spring 2017 issue of Wonderland magazine. The "black•ish" starlet oozes #BlackGirlMagic in Topshop Unique, styled by Ade Samuel.
Inside, the "woke" YBF Teen discusses everything from acting to activism. Yara's issue will be released tomorrow, February 24th.
Photos: L.A. Confidential /Getty/Emman Montalvan via Wonderland Magazine