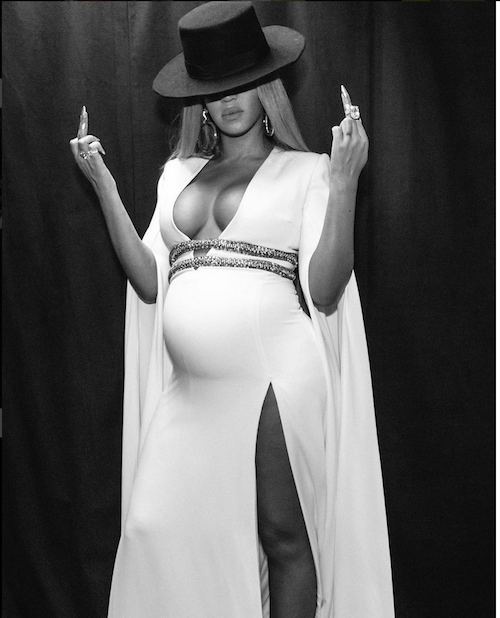 It's official, Beyoncé has pulled out of Coachella.  You know, since she's having twins and all.  But there's still some good news!  Deets inside..
It's been a tug-of-war in the media about whether or not Beyoncé would actually perform at Coachella this year as planned.  She signed on as one of three headliners before announcing her pregnancy. Plenty of folks wondered if she would be able to perform late in her pregnancy while pushing through an at least somewhat at-risk pregnancy, as most twin pregnancies are.  Now, we've got out answer.
In a statement to The Associated Press on Thursday, the "Love Drought" singer's Parkwood Entertainment rep and festival producer Goldenvoice said the singer had to pull out of the famed festival "following the advice of her doctors to keep a less rigorous schedule in the coming months."
Completely understandable as health is the numero uno priority, despite any adjustments that were rumored to have been made to her set.
Bey's 2017 performance would have marked her first time she performed at Coachella, and she would have become the first female act to headline the festival since Bjork a decade ago.  It's unclear who will perform in her place, but Kendrick Lamar and Radiohead are still headlining the other two days of each weekend.
Here's the good news: The statement also said Queen Bey will headline the 2018 festival.
So, you've now got another 365+ days to stack those coins and gear up to cop those Coachella 2018 tix.  Good luck!
Photo: Beyonce.com