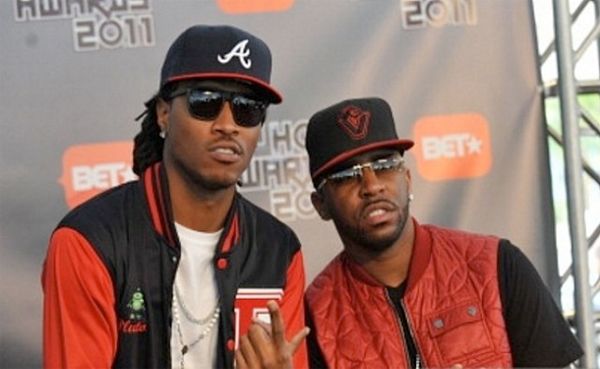 The drama between Future and Rocko continues! Get into their Instagram petty inside…
Future and Rocko have been busy on social media firing shots at one another. Why? Well, a few days ago, there were rumors that Future and Rocko had finally resolved a lawsuit Rocko filed against Future. He's suing him for breach of contract.
Rocko wants his cut after Future went behind his back and signed a deal with EPIC when he was still signed to his A1 label. To shut down the rumors, Rocko hopped on IG to make it known NOTHING had been resolved.
Following his first posts about the situation, Rocko posted up the cover art to Future's new HNDRXX album and seemed sincere about supporting his new project."ON SUM REAL SH*T HOMIE WORKS HARD & IS VERY TALENTED AND DESERVES ALL OF HIS SUCCESS! I WILL ALWAYS SUPPORT MY BOY REGARDLESS!," Rocko wrote. 
Before Rocko posted the cover art, it's reported Future took some shots at him via a Twitter Q&A, so it seems Rocko was taking the high road at that point. Then it went back to petty levels.
Future hopped in Rocko's comments section and posted (then deleted) a message calling him a con artist. Check it below: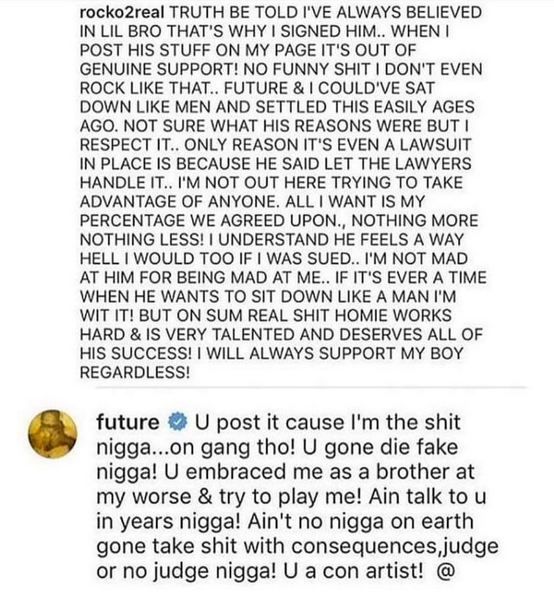 Rocko (who has now made his account private) popped back with:
THESE two...
If Future owes him some money, sounds like he'd be better off just cutting the check.
Photo: Getty