Darius McCrarystays in hot water with his wives.  This time, it's not his ex wife Karrine Steffans but his current wife Tammy Brawner.  She's claiming he is torturing and abusing her and their 16-month-old baby girl, even holding the baby over a pot of boiling hot water. 
Now, both are speaking out about the claims....
There's a lot going on in the McCrary household.
The actor's wife Tammy claims he's an abusive nut who has hit and tortured her and their youngest child, Zoey.  Basically, she accused him of being his "Star" character in real life.
Tammy filed papers in court to get a restraining order after an alleged incident went down a little over a week ago. 
The court issued the order for Darius to stay at least 100 yards away from Tammy & Zoey, and he's not even allowed to visit until their court hearing next month.
TMZ reports:
Tammy Brawner says McCrary went nuts on Feb. 10 ... hurling picture frames and other objects around the house, and hitting her in the head with his forearm. She says the objects he threw came dangerously close to their 16-month-old daughter, Zoey.

Where Zoey's concerned ... Tammy says McCrary has abused her on several instances, including one particularly horrifying time when he held the baby over a boiling pot of water and said he wished he never had her. In docs obtained by TMZ, she also accuses him of frequent spankings and strapping down Zoey's arms during meals.
Tammy also claims Darius "regularly drinks, does drugs and comes home wasted and violent."  So she's filing for divorce soon as well.
Chile...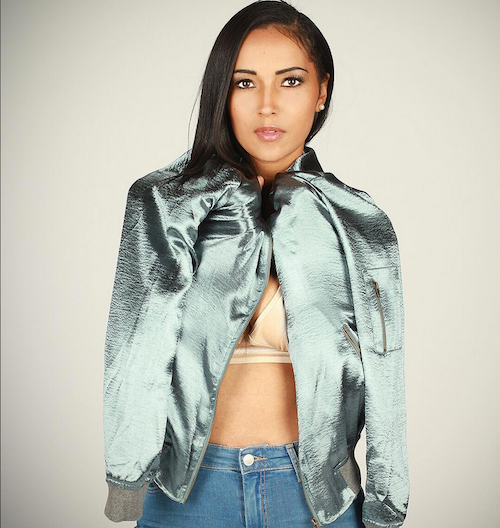 Interestingly, Tammy is a baller in her own right. Literally. She's the 10th woman to ever be a part of the Harlem Globetrotters team. She left the organization in 2015 when she sued them in October of that year for allegedly firing her because she was pregnant. She also claimed she was sexually harassed by team coach Jimmy Blacklock.
Darius, who was also accused by his ex-wife Karrine of abuse back in 2010 before she admitted to lying about it, says Tammy is full of it.  He says she simply wants publicity and will do anything to get on TMZ.  Darius' attorney said in a statement:
"[Tammy] is no victim ... she is a predator motivated by a desperate desire to extort money out of Mr. McCrary while trying to create an advantage in an impending divorce and custody battle....Having floundered after being fired by the Globetrotters she apparently will say anything for a bit of media attention and a glimpse of the spotlight."
Sheesh.
Darius then posted a series of pics on Instagram of him and his daughters in an attempt to show his daddy skills, and also promoted the new episode of "Star" last night:
Tammy also responded, saying she has zero reason to lie. She posted:
So messy.
Photos: Instagram