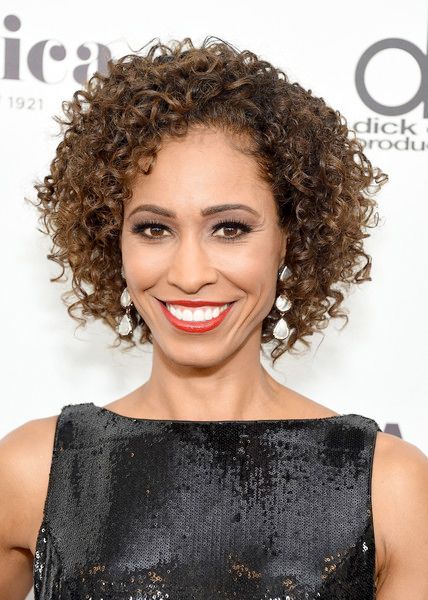 Sage Steele has never really held her tongue when it comes to speaking about the black community, and she's back at it. The ESPN anchor claims the worst racism she has ever experienced came from black people. More inside…
What's with Sage Steele, you ask?  The bi-racial ESPN host, who has made her conservative Christian beliefs well known, has always felt compelled to speak about the black community.  Some appreciate it, many don't.
She criticized black people who ask for diversity but don't practice it in a lengthy Facebook post a few months ago, and got dragged. She groaned and moaned on social media about Donald Trump's Muslim ban, but not because she was against it. She was mad because the protests made her miss her flight. She definitely got dragged then as well. And she's been vocal about how un-American it is for people to protest against the killing of unarmed black men, even though she does feel police use excessive force at times.
Now, she's stirring the pot again.
Sage – who has a white mother, black father and is married to a white man – sat on a panel about race and faith called "Under Our Skin" where she revealed the worst racism she has ever received came from other black people. The mother of three said black people need to stop blaming other people for problems and to start "look[ing] in the mirror."
"There are times that I believe that we, as African-Americans, can be hypocritical, and that is to not look ourselves in the mirror when we are saying certain things and blaming other groups for one thing when we are doing the exact same thing…The worst racism that I have received [as a biracial woman married to white man], and I mean thousands and thousands over the years, is from black people, who in my mind thought would be the most accepting because there has been that experience…
She continued:
"But even as recent as the last couple of weeks, the words that I have had thrown at me I can't repeat here and it's 99 percent from people with my skin color. But if a white person said those words to me, what would happen?…How do we, [with Christianity] as our foundation, address this honestly with each other and these communities? Because to me, if we don't start with ourselves in any issue, how can you point the fingers at somebody else?"
Now, a person discriminating against her for being married to a white man is wrong. Period. But, is she also closing her eyes to the root causes of issues in the black community? Constantly pointing the finger at what's wrong with black people isn't necessarily the most productive. And the fact that she has a platform to reach people and to make the masses aware of certain issues, many believe it's simply annoying that she decides to use it for placing blame on the black community.
Thoughts?
Photo: Getty