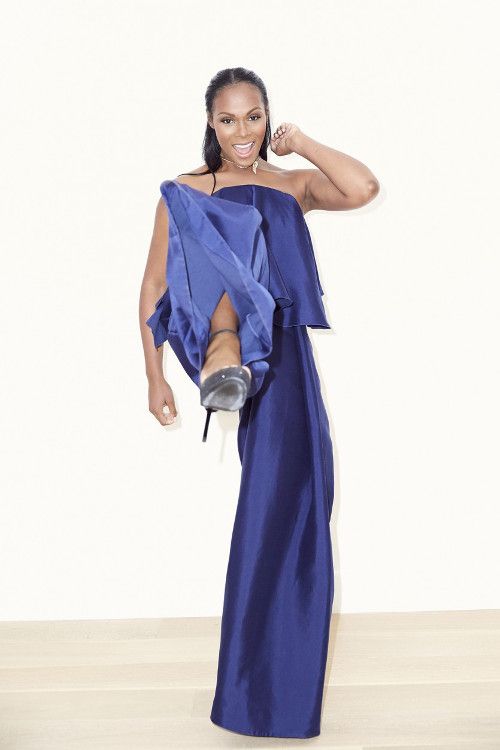 New mom Tika Sumpter drops some jewels for other new moms about the snap back game for The Coveteur. Get into it inside…
Becoming a new mom is stressful enough. But, add on the pressure of quickly getting back to your pre-pregnancy weight all the while handling a newborn, working, and handling life's day-to-day activities. It can be a lot. But, new mom Tika Sumpter has a very realistic piece of advice.
We see celebrities have babies and a month later they are back to the pre-pregnancy weight looking better than ever. What people fail to realize from the outside looking in is that celebrities often time have tons of help (and time) where they can solely focus on "snapping back."  Every day moms often don't have that luxury, so they look at celebrities and start comparing their snap back journey to theirs, which can become stressful.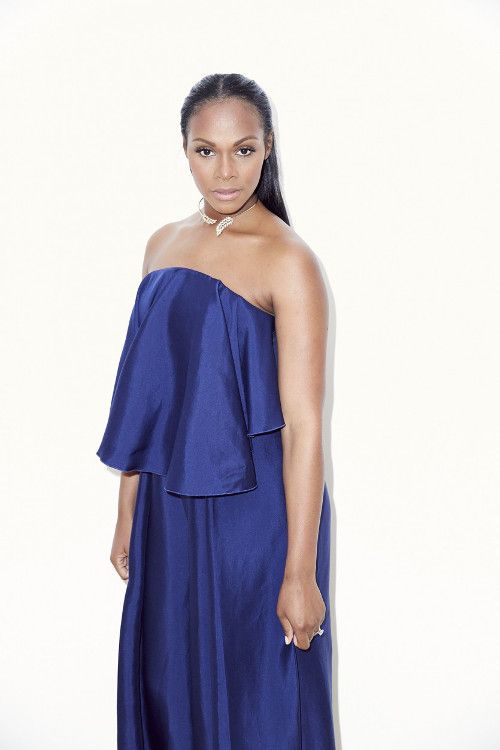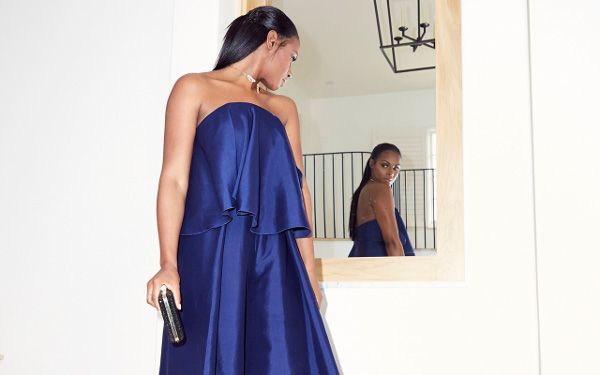 The Southside With You star, mom to 4-month-old Ella, wants new moms to know "snapping back" so quickly isn't realistic and that they should cut themselves some slack. "The Have And The Have Nots" actress, who posed it up in this gorgeous royal blue look for the mag, tells The Coveteur:
"There's a lot of pressure to do that, but I think, one, it's unrealistic. Two, it takes almost a year for your body to heal. Everyday people who have jobs and more than one kid, they're looking to us to inspire. I think sometimes we push false claims about snapping back, when really, we have people helping us, whether it's trainers or people come to our houses. So I try to tell women, don't feel the pressure of feeling that way. The pounds will come off, it just takes time, and you do what you can. You walk around your neighborhood, you try to eat better and make better choices, but it's not realistic to 'snap back' a month later. You just pushed a whole human being out of your body, and had one sitting in there for almost nine months."
So true! Moms, please give yourself time to heal and love up on your new bundle of joy and be less concerned about "snapping back" so quickly.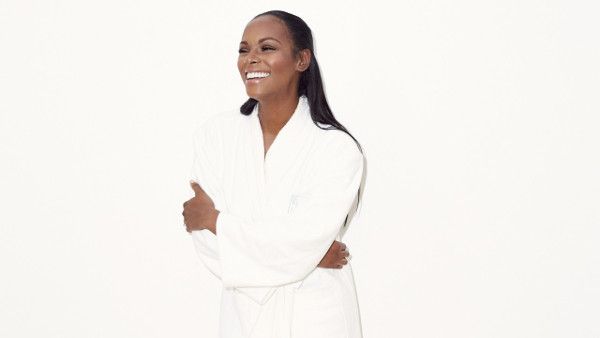 Tika continued:
"I think it's important, in general, to take time for yourself and take care of yourself, especially having a child. You pour everything into the child, and I think it's important to remember, if you're in a relationship, to continue to build that and have a night out with your significant other, and also you and your friends. Even though you're not the person you were, being around your friends, they remind you, 'Oh, this is why I'm great, I'm still me, I'm not just a cow for my child,' [laughs]. Or a milk factory. It's good to be reminded you're still cool."
Take heed moms!
Photos: Tristan Kallas via The Coveteur