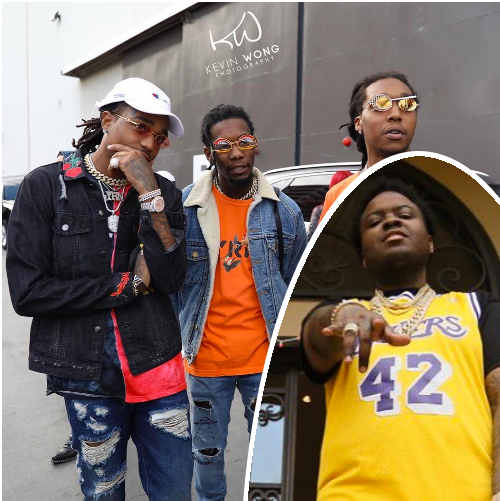 Sean Kingston got jumped again, and Migos are reportedly involved.  Deets on Sean's latest L inside...
News hit social media last night that Sean Kingston got jumped and had his chain jacked yet again.  It apparently all went down in Vegas last night at the trade show.
A verbal altercation went down yesterday afternoon at the Sands Expo and Convention Center between Sean and the trio rap group, then Migos allegedly stomped him out.
Someone from Sean's camp reportedly fired a gun into the air during the melee, but no one was hit.
Sheesh.
After the drama, both Migos and Sean ran from the scene, but cops caught up with Sean and cuffed and questioned him.  Peep the video below:
Cops say they want to talk to Migos about the incident, but they are not OFFICIALLY wanted suspects...yet.
Now, Sean's mother is popping off about it all without naming names. 
Dem people yah nuh meds right‼️ How the fuck a money fi match up to a gorilla Plus dem fans tek up badness inna the media‼️
She also says Sean is fine: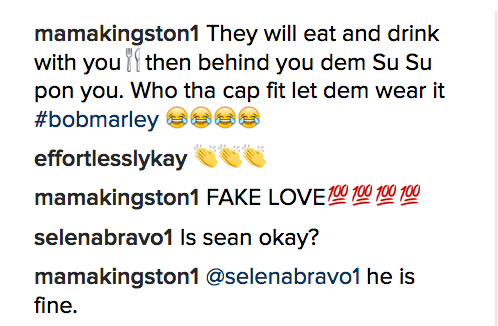 She was likely talking about the fact Migos were all just eating Sean Kingston's mama's cooking at Quavo's birthday party last year.
Apparently, Migos and Sean were all buddy-buddy earlier in the day at the Venetian hotel.
Of course, The Game also chimed in:
Hmph.
Photos: Kevin Wong/Instagram