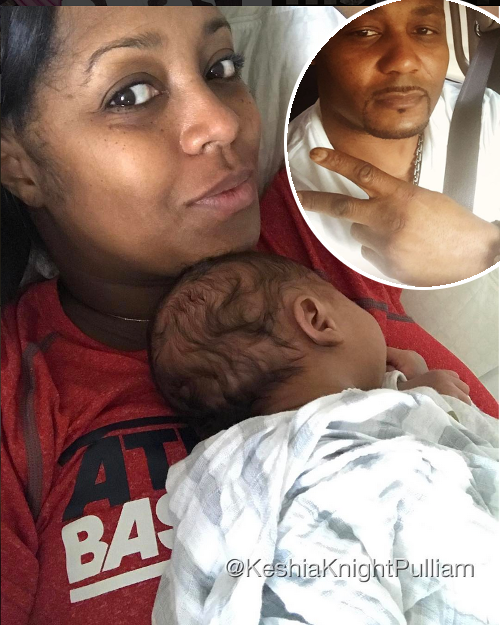 Remember when Ed Hartwell claimed the baby his soon-to-be ex-wife Keisha Knight Pulliam was pregnant with at the time of their divorce may not be his?  Well, now he's backtracking.  And also backtracking with his money.  Deets inside...
Former NFL baller Ed Hartwell finally admits what most of us have known for several months, he is indeed the father of Keshia Knight Pulliam's baby.  A paternity test apparently proves it as well.
The couple's messy divorce, which we broke exclusively here on TheYBF.com last July, has seen both Ed and Keshia making some interesting claims.  Ed said he was unsure that the baby she was pregnant with last summer (and is now just about a month old) was his.  Keshia claimed Ed was a liar and likely a cheater himself.
Now, docs have surfaced that Ed filed where he admits baby Ella Grace is indeed his daughter.  He says, though, he's not yet ready to pay child support despite Keshia filing for emergency support.
TMZ reports:
In the docs, Ed says he's not buying Keshia's claim she needs emergency financial support, because they both have deep pockets. Plus, he says she's not considering his own expenses in setting up a nursery for the kid at his place.
Ed says he wants the court to determine exactly how much he should shell out before he starts paying up.
Oh...ok.
Photos: IG