It's official. Mariah Carey has confirmed Bryan Tanaka is in fact her boyfriend, but she insists she wants to keep their relationship private. Meanwhile, there are rumors that Blac Chyna and Rob Kardashian have called it quits…again. More inside…
2016 was a rocky year for Mariah Carey. But, it appears she's trying to make 2017 a better one, at least in her love life.
After ending her engagement to her billionaire ex James Packer, Mariah has confirmed her relationship status with her once rumored boy toy Bryan Tanaka.
In an interview with the Associated Press, Mimi said she doesn't really want to talk about her personal life, and then slipped in that Bryan is in fact her boyfriend.
"I'm just going to be like 'I really don't talk about my personal life.' Because that's what I used to do and it really worked for a minute, back, a while ago," she said. "I just don't feel comfortable talking about my personal life. ... Me and my boyfriend don't want to do that."
She's so funny.
While the "I Don't" singer and her backup dancer do appear to have (concocted?) chemistry on her reality show, this relationship seems more like a rebound situation.
When she's not attached at the hip to Bryan, the Grammy Award winner has been busy in the studio and preparing for her upcoming tour. She said she's bringing her 5-year-old old twins, Moroccan and Monroe, along with her.
"Roc and Roe do get to come," she said. "They love to go onstage and actually they are very musical already. They have their school, and they have their teacher. There are doing really well but they don't love the school, let's just put it that way. But they are happy when they get to go with me on tour and there's other kids there, too, so it's good."
We're sure Bryan will be tagging along since, ya know, work.
In Splitsville News...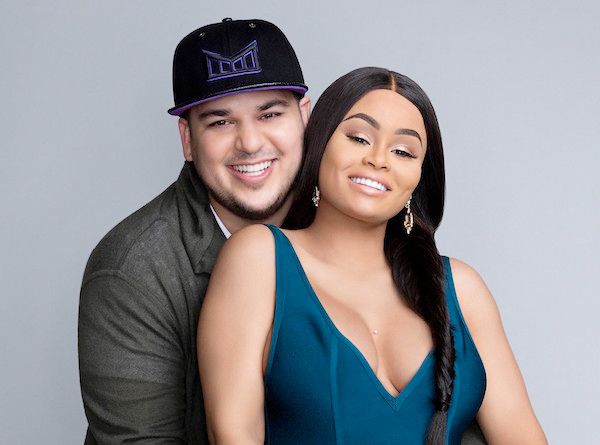 It was all good between Blac Chyna and Rob Kardashian around New Year's. But, we're less than two months into the new year and there are rumors that the two have called off their engagement, for good.
A source spilled the beans to US Weekly saying,"Rob thinks it's the right decision. Chyna has disappeared for days at a time without communicating or providing any updates. This won't end well."
The last time the couple called it quits was right before Christmas, but they reunited just in time for the holiday to celebrate with their daughter Dream Kardashian.
The source continued,"[It's the same] with her yelling and screaming about how his family doesn't like or support her, and his insecurities."
Rob's Instagram page used to be flooded with flicks of Chyna, but these days, you only see Dream and ads for his sock line. It's reported Chyna and Rob are no longer living together. Sounds like the end of their reality show "Rob & Chyna" unless this is just another storyline for the show.
Either way, the two have at least 18 more years together as they co-parent their baby girl.
Photos: Mariah's IG