Looks like Stevie J and Joseline Hernandez have reunited…again…following some social media drama between Stevie and Young Dro. Get the scoop on Steve and Dro's social media showdown, plus an update on the Rocko vs. Future lawsuit inside…
Well what do we have here?
Since that lawsuit Stevie fired off against Joseline Hernandez was dismissed, Bonnie Bella's parents have seemingly gotten back together. The Puerto Rican Princess even posted a picture planting a huge kiss on Stevie's cheek to her Instagram account yesterday.
Hmm…a new season of "Love & Hip Hop: Atlanta" is set to premiere next month, so yeah….
Peep the new season trailer below:
In other news...
Stevie and Young Dro got back to throwing shots at one another. These two don't get along and the fact that there were rumors that Dro could have been Joseline's baby daddy just added fuel to the fire.
So here's what went down…
Dro posted this on his Instagram:
So, Stevie J popped back. He posted (and deleted) a screenshot of a string of text messages that implied that Dro is into dipping in the trans pool: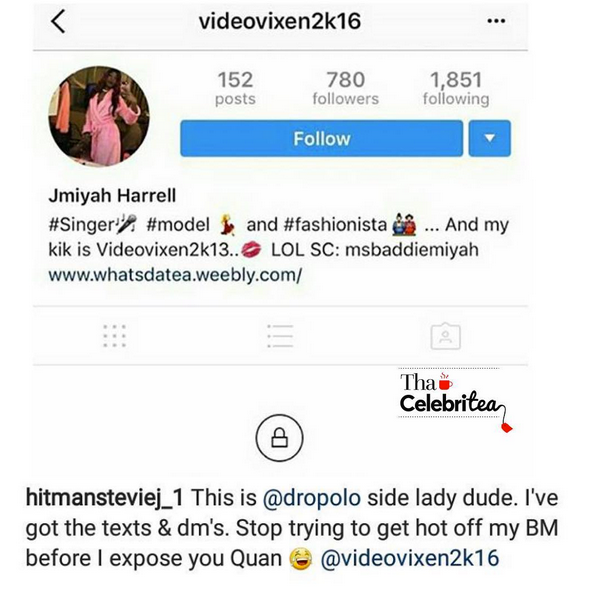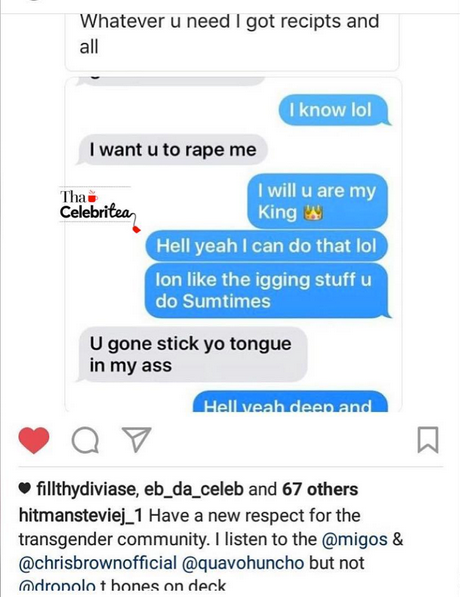 So, Dro popped back with some "real n*gga" talk: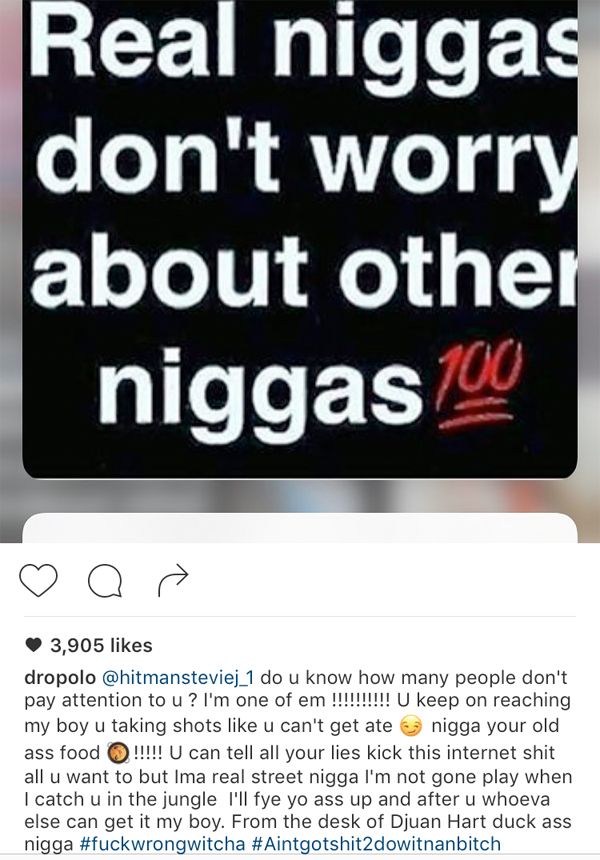 Chile...
Seems more like PR for the new season.
In legal news...
There were rumors that Rocko and Future have resolved their legal issues, but Rocko says that's not the case.
According to reports, Rocko sued Future for breach of contract after he signed a deal with EPIC without his knowledge and not letting him in on the deal. The rumor was that Future would pay all royalties from his next two albums and pay 50% of his tour revenue for the next two years to Rocko.
Well, Rocko took to his social media accounts to set the record straight said he said ALL of this is a lie. Peep his Instagram post above and below.
NOT SURE WHO CAME UP WITH THAT PHONY STORY BUT IT IS FALSE!

— Rocko Da Don (@Rocko4Real) February 18, 2017
Well, there you have it.
Photo: Joseline's IG