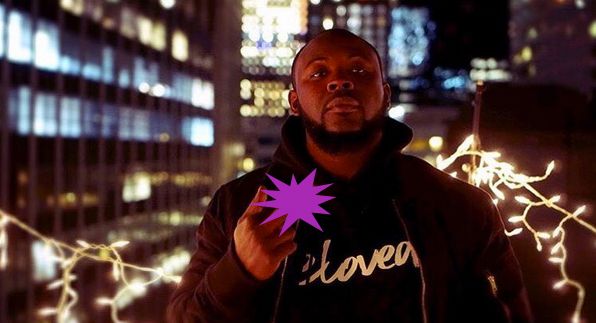 NYC personality Taxstone has officially been indicted on gun charges stemming from the fatal Irving Plaza shooting that went down during a T.I. concert. Could a separate lawsuit be the cause behind it all? Decide for yourself inside…
NYC personality Taxstone – real name Daryl Campbell– has reportedly been indicted on several gun charges after the fatal shooting at Irving Plaza during a T.I. concert last May. You'll recall, he was arrested last month and now, he's being officially charged.
With news about a lawsuit Taxstone won against the state of New York and correctional officers, we wonder if the suit helped contribute to him being indicted.
In 2011, Taxstone filed a civil lawsuit against the state of New York and several correctional officers for violating his rights while he was locked up. He claims in February 2010, correctional officers subjected him to excessive force, assault and battery. He sued for $75,000, including his attorney's fees. The suit was settled and Taxstone was awarded $30,000 and his attorney fees were paid.
Hmm…could this be a case of NYC "seeking revenge" on Taxstone? Y'all know how crooked the judicial system is.
As for his recent indictment…
According to BOSSIP, the NYC podcaster was charged with being a felon in possession of a firearm and receiving a gun through interstate commerce after a federal grand jury found enough evidence to go through with the charges.
In the indictment, it was reported Taxstone illegally possessed a 9-millimeter Kel-Tec semiautomatic handgun that was used during the gun battle. Police obtained his DNA on the weapon and there's surveillance video that shows him entering and exiting the room where the shooting occurred.
Rapper Troy Ave has also been charged in the shooting and he's fighting an attempted murder charge. His friend/security guard Roland McPhatter lost his life that night and Troy has been adamant that he's NOT the shooter. He claims he wrestled the gun away from the shooter and used the gun in self-defense.
If Taxstone is found guilty, he could face up to 10 years for each of the two charges.
Photo: Taxstone's IG