It was a big premiere n ight for the cast of BET's "The Game."  Pics of Tia Mowry, Brandy, and the rest of the cast, plus Tia's sis Tamera rocking her own new photoshoot, inside....
How excited are we for the big return?!  Brandy, Pooch Hall, Tia Mowry, Hosea Chanchez, and Gabrielle Dennis were all on hand at the Hollywood Roosevelt Hotel in L.A. to usher in Season 5 of BET's hit show "The Game."  And it looks like the premiere episode (debuting Jan. 10th) got the thumbs up from star Tia.  She tweeted:
Omg! Just saw the premier of The Game and BOMB! So freaking good! So proud of the cast! XoxoT
The silver dress wearing new mom kicked it with her trainer (who whipped her into post-baby shape in no time) Jeanette Jenkins: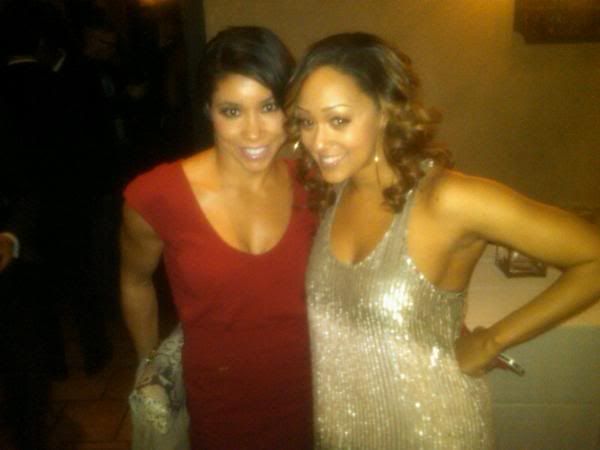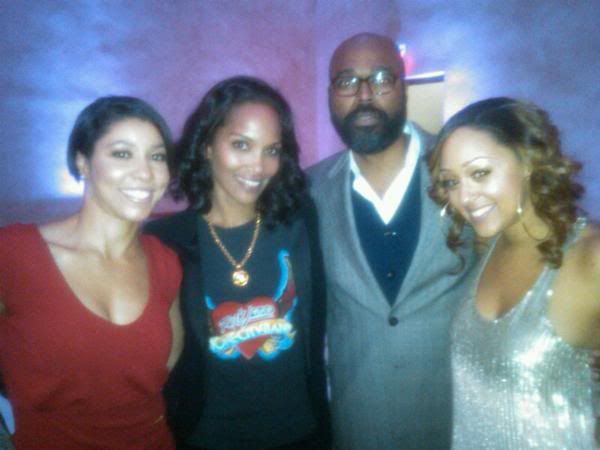 And with fab creator/directors Mara Brock Akil and Salim Akil.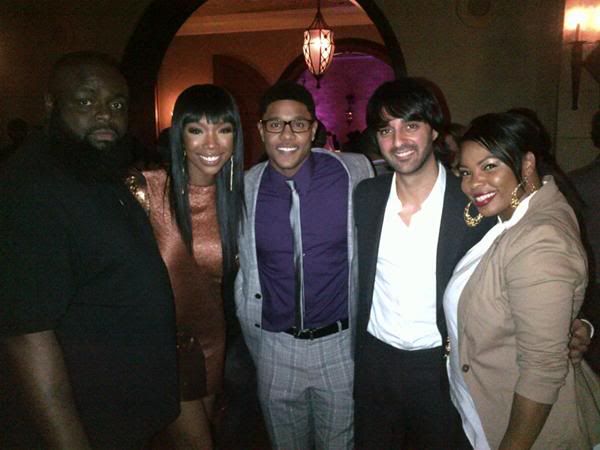 Newcomer Brandy made nice with her cast members--Bibs and Pooch Hall.
And Gabrielle Dennis (Janay) looked nice as well.  Alright Pooch with your plaid suit....
He kicked it with the show's costume designer, Pinkney Turner, too.
Cutie Larenz Tate showed up to support:
Is he joining the cast too?  Or a guest role?  Hmmm...
Hey Hosea!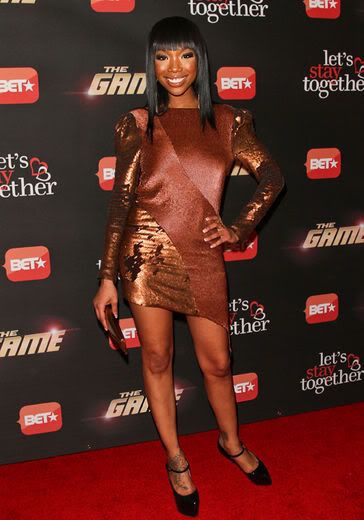 Loves this copper look fro B-Rocka.  By the way, she already made her way to Miami early this morning after the premiere to hit the studio and work on her album.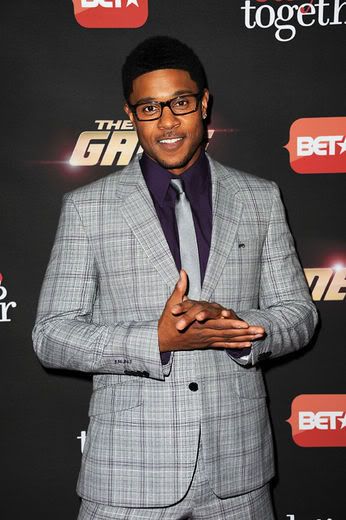 Pooch looked like his fun self.
Tia looked fab in this silvery frock.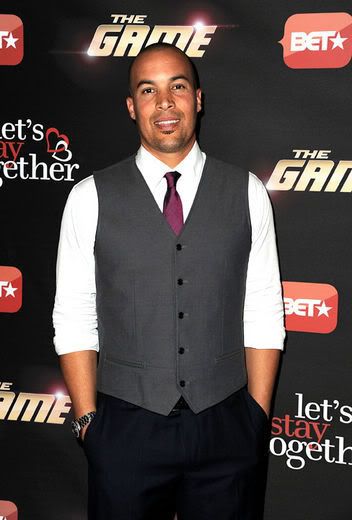 Coby Bell looked nice.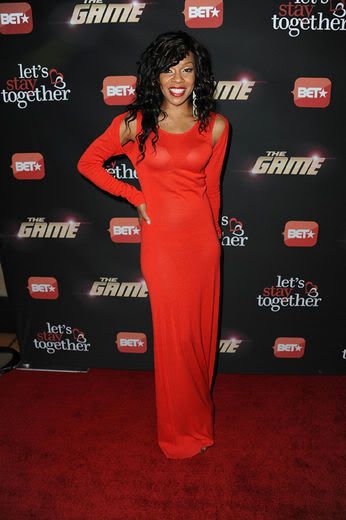 And Wendy Raquel Robinson looks like she's either dieting hard or stressed these days.
Speaking of the Mowry sisters, Tamera showed off a sneak peek of her new photoshoot for Glam Couture Magazine:
She looks great these days!  Marriage has been doing her well.  And she also showed off her new feature in OK! magazine with her cute Shih-Tzu/Lhasa Apso mix pup Milano:
Cute!