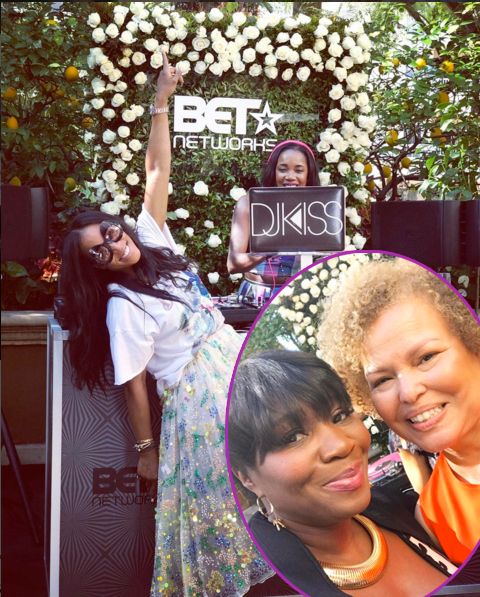 BET's pre-Grammy brunch had everyone on the dance floor to celebrate CEO Debra Lee. Go inside for flicks and videos of June Ambrose, Debra Lee, Bevy Smith, NeNe Leakes, Cynthia Baily, Tamron Hall and more partying it up….
Over the weekend, BET hosted a pre-Grammy brunch at the Four Seasons Hotel in Beverly Hills to honor their head lady in charge Debra Lee. And the soiree was lit! Everyone was on the dance floor cutting a rug as "I'm Every Woman" played in the background. Yep, even Debra Lee was on the dance floor getting her life.
Peep the clips above and below:
TV personality Bevy Smith and party promoter Legendary Damon were also spotted getting down to T.I.'s "Bring 'Em Out" during the wanky party.
Check it:
Get it!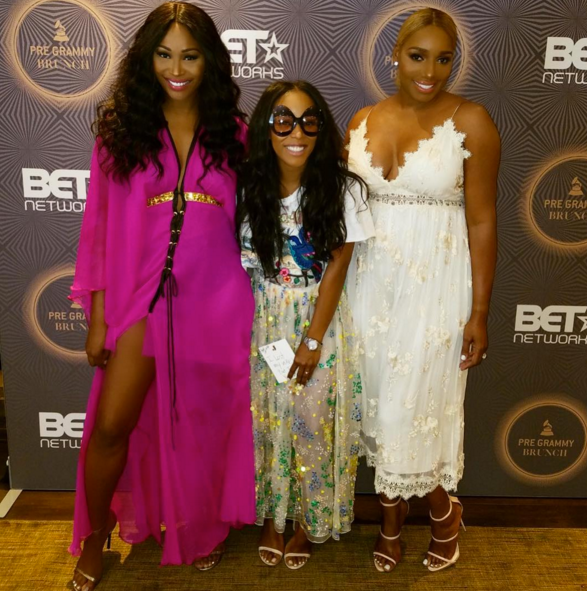 Before heading inside, celebrity stylist June Ambrose posed it up with "Real Housewives of Atlanta" stars NeNe Leakes and Cynthia Bailey.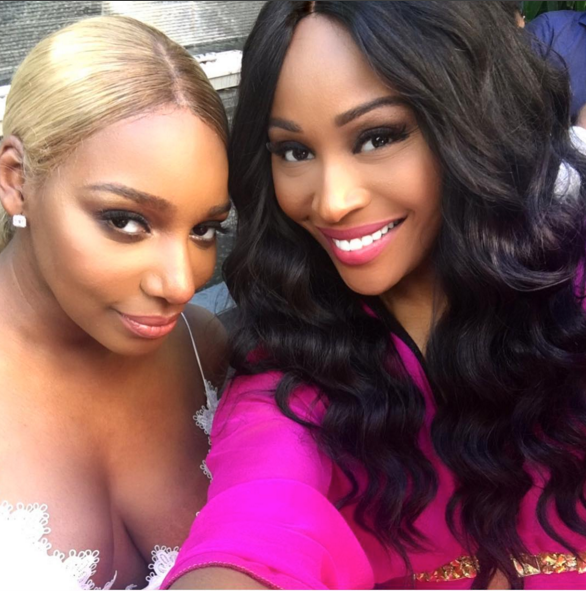 There are rumors that NeNe may make a return for season 10 of the show. Nothing has been confirmed, but we could see NeNe making her return to take back her original "HBIC" status.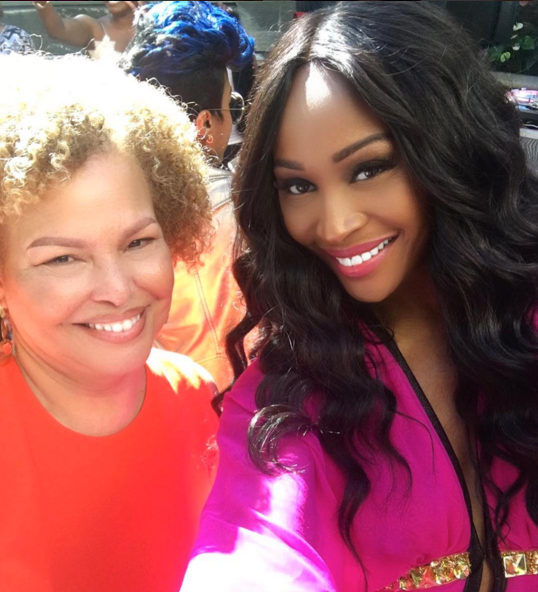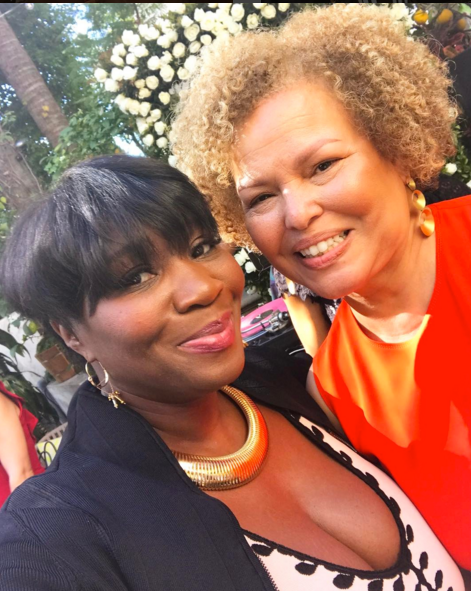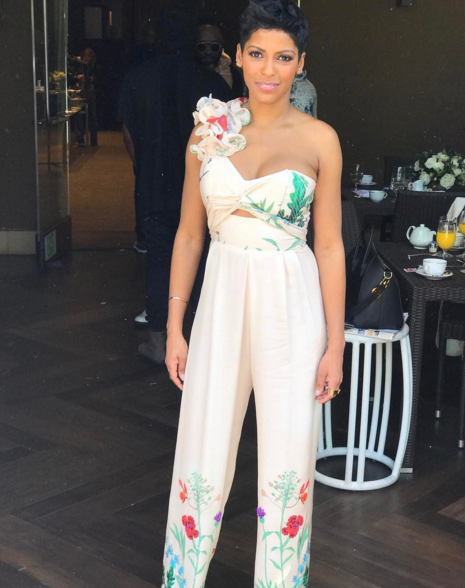 Former "TODAY" show host Tamron Hall came out to celebrate Debra's black excellence. She looked amazing in a floral one-shouldered Johnna Ortiz jumpsuit.  We're pretty much OBSESSED.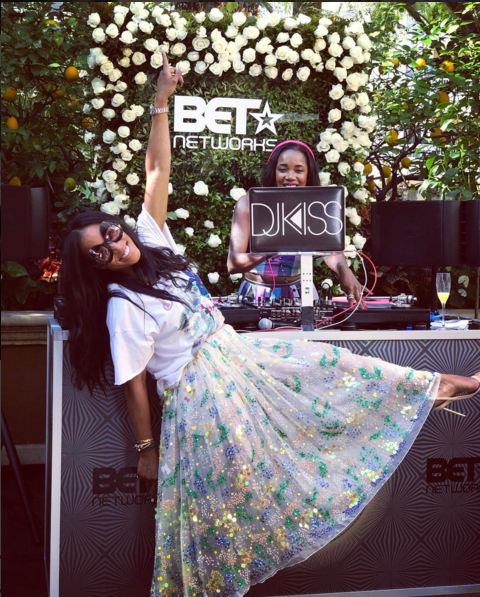 When you're happy and you know it, you pose it up with the DJ. June Ambrose showed off her gorgeous skirt while striking a pose in from of DJ Kiss' turntables.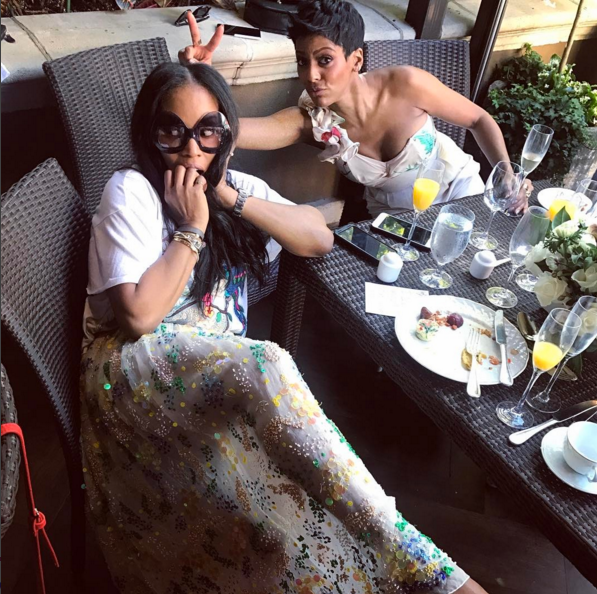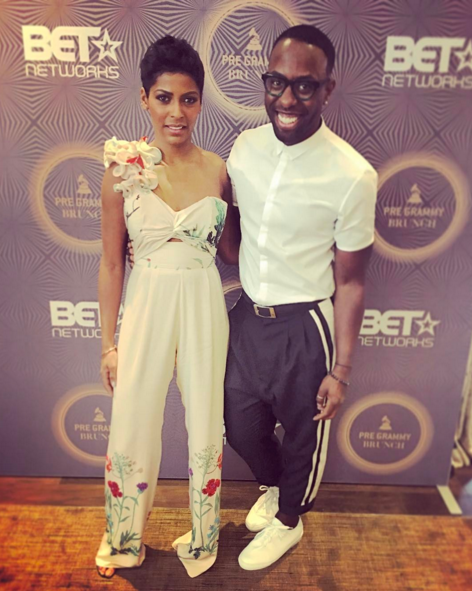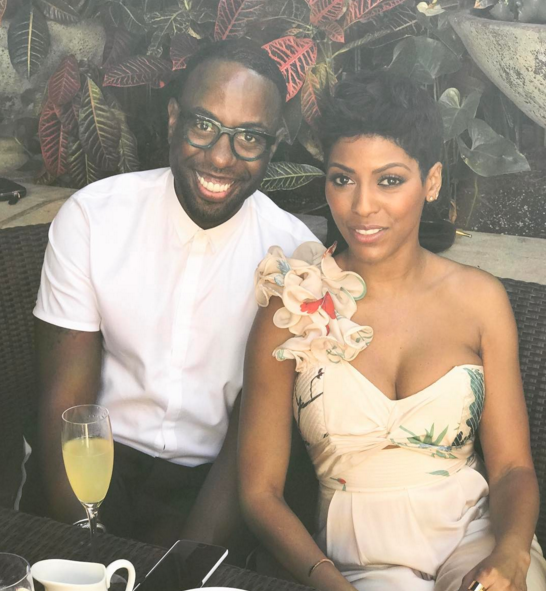 Former First Lady Michelle Obama's hairstylist Johnny Wright came out to party.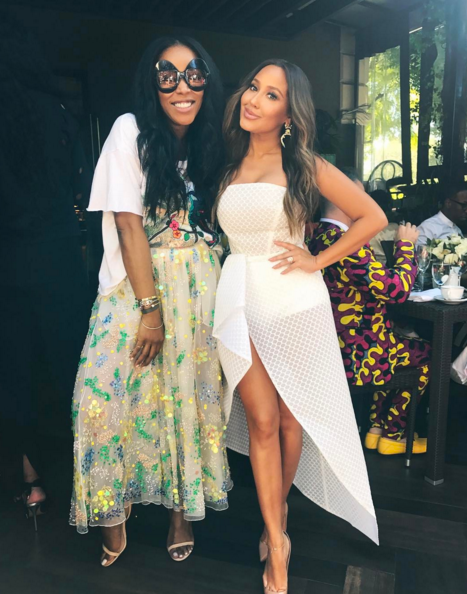 "The Real" co-host and newlywed Adrienne Bailon Houghton kept it classy and cute in a white ensemble.
Film producer Suzanne de Passe, who's currently working a Michael Jackson biopic, was all smiles at the party.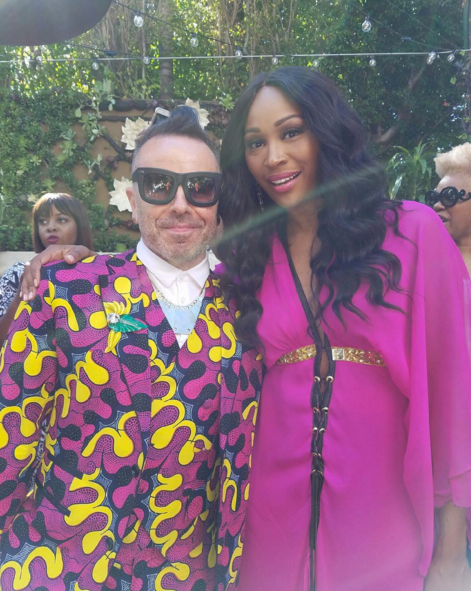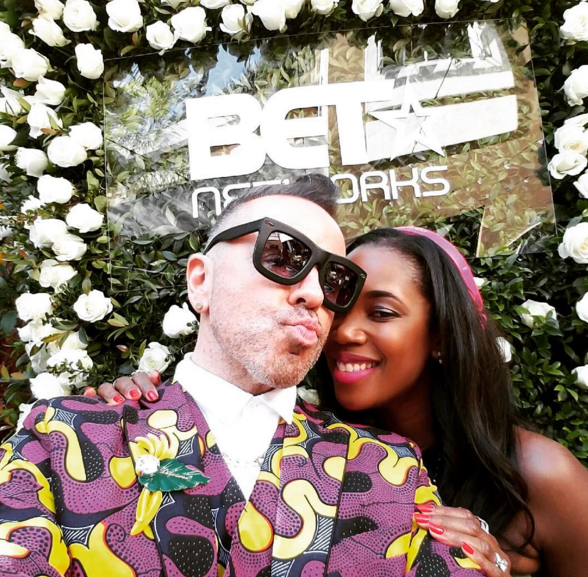 And Legendary Damon had to kiss the DJ, DJ KISS.
Fun times!
Photos: Tamron's IG/NeNe's IG/Cynthia's IG/Debra Lee's IG/June's IG/Adrienne's IG/ Bevy's IG