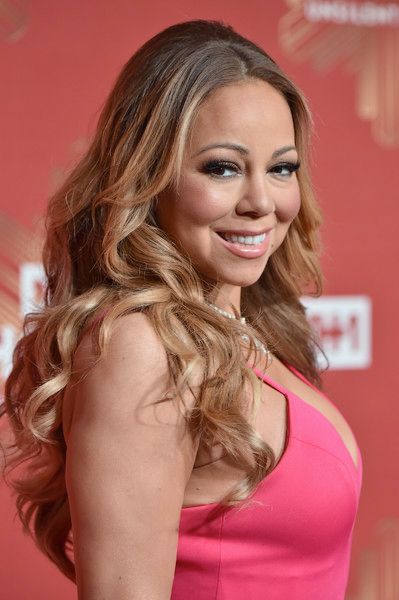 Mariah Carey offers up advice on how to get over a bad breakup after her high-profile uncoupling from ex-James Packer. Catch those gems, plus what Danielle Brooks says about how TV should revolutionize female roles inside…
Mariah Carey suffered a high-profile breakup when she and her former Australian billionaire fiancé James Packer decided to call it quits. They broke up while making wedding plans after the two got together in June 2015. Things got messy when the 46-year-old singer demanded $50 million dollars from James after he decided he no longer wanted to be in a relationship with her.
Now, the Elusive Chanteuse singer is serving up advice on how to get over a bad breakup.
In an interview with Refinery29, the "I Don't singer" said you must let go of any anger you have harboring over the relationship to truly get over it.
"I think before you can really move on you just have to really be able to let go of the anger, and then you focus on yourself and do you, and then look to someone else for whatever you're looking for. But you just have to focus on you and just know that you didn't do anything wrong."
Then she joked, "And if you did do something wrong, blame it on the other person! [Laughs]"
At least she can laugh about it now.
Like we said, when singers go through a bad breakup, most times they drop some fire new music. And MiMi seems to have followed that blueprint. She dropped "I Don't" featuring YG where she sings about the anger she felt following her recent uncoupling.
"I have so many songs that can take you through every stage of those emotions! But I think that a song like "I Don't" brings out a little bit of the angry side, you know? It's not just like, 'Oh woe is me, I'm sad, we broke up, somebody please I can't handle it anymore, give me the alcohol so I can lay down on this sofa and die!' It's not that."
Since calling it quits with James, Mariah has been "rebounding" with her backup dancer Bryan Tanaka. We're not sure how "serious" that relationship it, but she appears to be having fun. And it's definitely a distraction from James.
In TV news...
"Orange Is The New Black" Danielle Brooks wants TV to change up the female lead game. On a Netflix panel with several Netflix stars, the 27-year-old star said she hopes TV shows will start to "expand the definition of what it is to be female" especially since the "definition of female and male is starting to shift."
"I know that we're talking about cisgendered women right now, but I feel like there's an array of people that are gender fluid," she said. I hope in the months to come that we really expand what it is to be female and what that means. Because there are people out there that identify in different ways, so if we hit on that as well, that would be really cool storytelling, and people would see themselves in a lot more characters."
Danielle said representation is extremely important and uses "OITNB" as an example of changing the game.
"There's not one formula of what beauty is," she says about the series. "People are seeing themselves on TV finally. Because of that, they are changing not just how they feel about beauty, but how they feel about people who are incarcerated. They're [changing their minds] about the system and how broken it is, changing their minds on religion, or what it means to be transgender…. This show has really hit it when it comes to dealing with female [characters] in television."
She said growing up she looked to actresses like Countess Vaughn and Natalie Desselle because they looked like her.
"I was drawn to anybody that looked like me and that meant fat and curvy...it wasn't many because at the time everyone that was plus-size was of a different age group. 'They looked like me and they could sing, they were chocolate and they had curly hair and for me I was like 'I want to find a way to do what they're doing,'" she said.
We agree. Peep the panel discussion above.
Photo: Getty