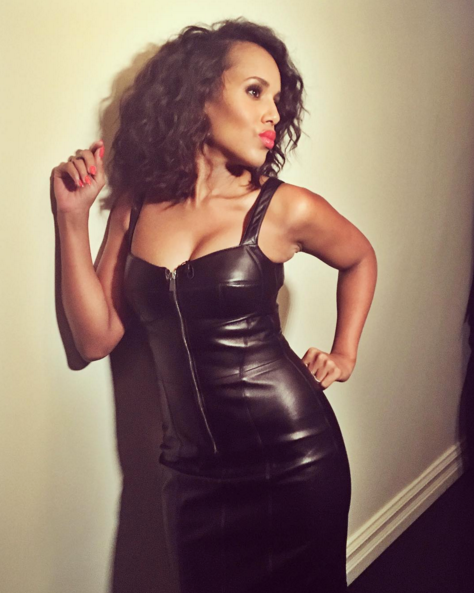 Kerry Washington had late night television on fire with her leathered down look. Get into her post-baby fab and find out what she said about gaining weight, her popcorn obsession and more inside…
Yes, she had a baby four months ago, but you can hardly tell it.
Kerry Washington, who gave birth to baby Caleb in October, is looking H.O.T. as EVER! It's only been four months since she and her husband Nnamdi Asomugha welcomed their second child and she's already red carpet ready.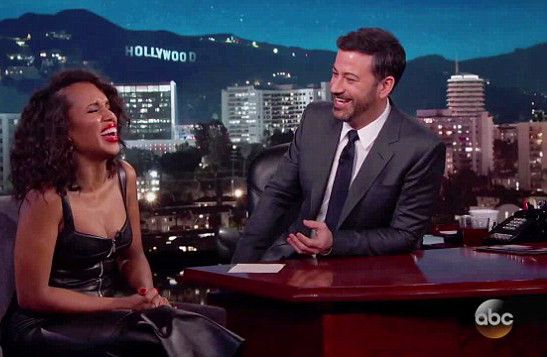 The mother-of-two turned up the heat in a black leather dress midi dress that she set off with a fire red lippie for her appearance on "Jimmy Kimmel Live!" last night.
The "Scandal" starlet recently celebrated her 40th birthday and her co-stars surprised her with a HUGE birthday to celebrate. She posted a picture of it on Instagram too. She said everyone ate ALL of the cake. Every last piece. Then, she broke down that the cast doesn't really watch their figures because of how successful the wardrobe department was able to hide two of her pregnancies.
"We can gain as much weight as we want. Just hold a Prada bag." Ha!
Check it: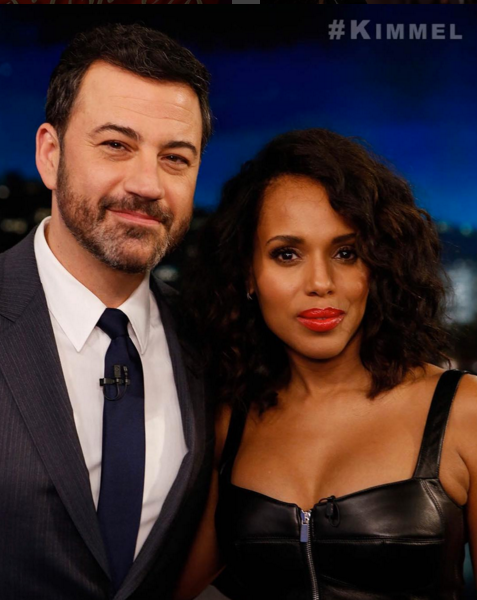 The 40-year-old actress is totally obsessed with popcorn and has NO problem eating so much of it on the set of "Scandal." She said she thought Shonda Rhimes was psychic because she eats popcorn on her couch when she's alone just like Olivia Pope. And she never told Shonda that until after she read the script.
"I love popcorn so much! We can have an 8-hour scene and if I have to eat popcorn the whole time, I'm thrilled."
She also gushed about why she loves R&B singer Alicia Keys and how her dog Josie took over one of her headshot shoots. Peep the clips below:
That Josie is a trip.
Backstage...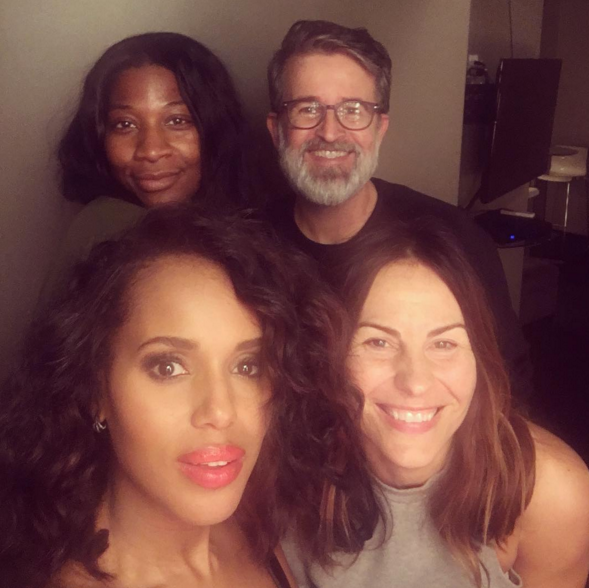 The Golden Globe nominee gave her glam squad -- hairstylist Ursula Stephen, stylist Jospeh Cassell Falconer and make up artist Carola Gonzalez -- some social media shine.
And after the show...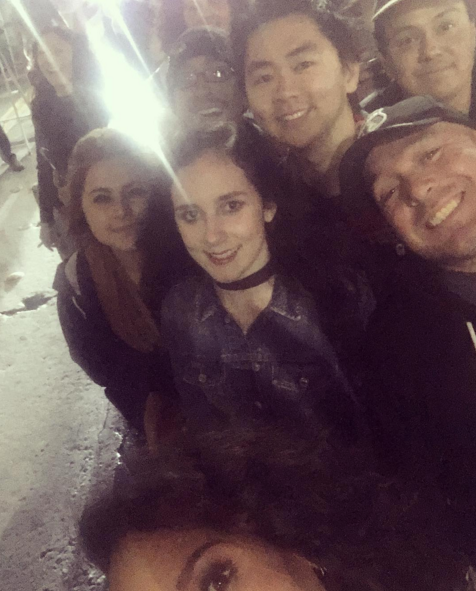 She snapped this selfie with a few of her fans.
CHick even looked cute making her way inside the studio before the show:
BONUS:
Alicia Keys performed her new track "Illusion of Bliss" from her new album HERE. Check out her performance above.
Photos: Instar Images/Kerry's IG/Kimmel's IG/ABC