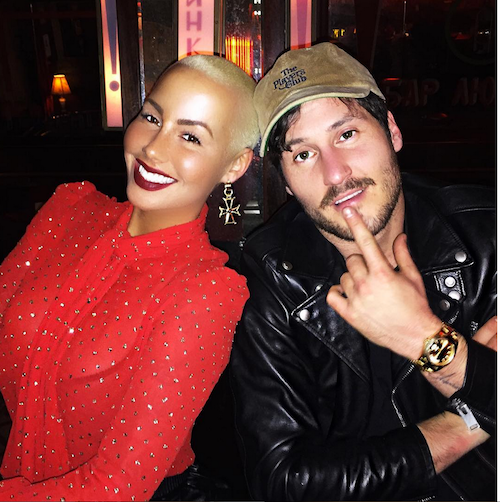 Well, that de-esclataed quickly.  Amber Rose just suffered another breakup, and we've got the details inside...
Amber Rose is officially single again, this according to E! News.  The model & MILF has reportedly split from her pro-dancer boyfriend Val Chmerkovskiy after dating less than 5 months.
The twosome met while on "DWTS" this past season, and their love seemed to have taken off immediately.
Amber was in pretty tight with the fam as Val's brother Maks was her dance partner, and the couple attended his and fellow dancer Petra's baby shower together recently.
They were first spotted out together hand in hand at a Halloween party in October, then they took their love to the Gram after Amber gushed about "being in love" just last month on her "Loveline" radio show: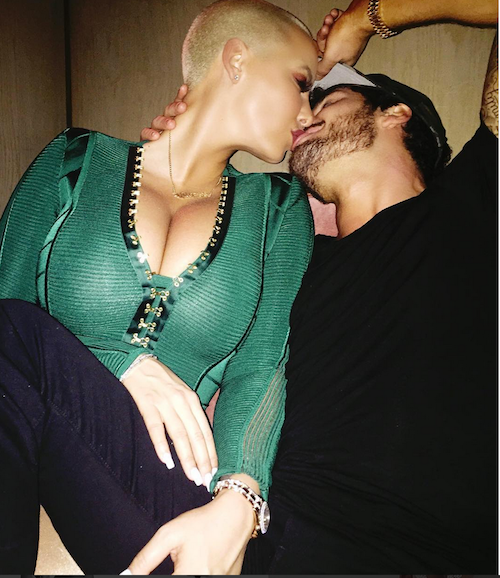 They haven't shared anything about each other in the past 3 weeks, and E! News says they've for sure split.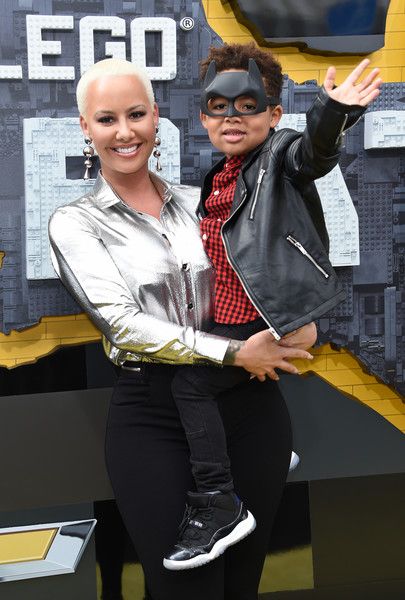 Amber hit the red carpet for the Lego Batman movie this past weekend with her baby boy Sebastian, but remained mum about her relationship status.
Val posted this cryptic message though:
When his fans asked him if this had to do with his breakup, he responded:
"...this is more pertaining to the material world compared to the intrinsic composition of your mind, body, soul... I think sharing, service, and being mindful of the outside world is key in this as well, but it's the need to reach outside of yourself by consuming, etc... to feel whole or fulfilled is what sometimes misleads people."
Oh. 
Photos: Instagram/Getty