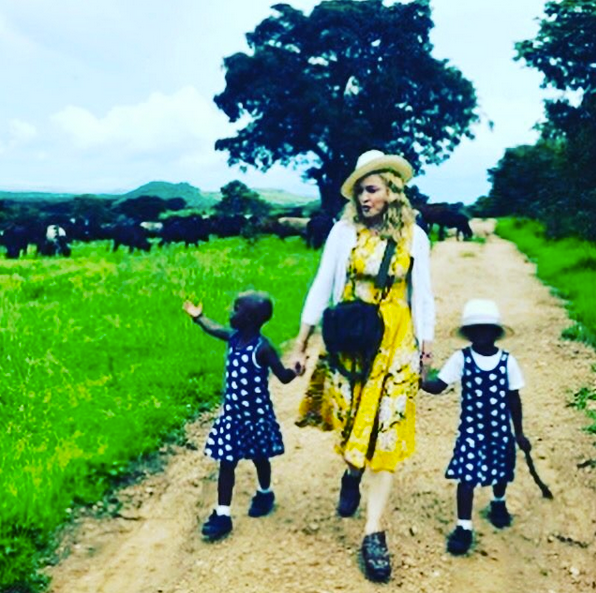 Madonna is a mom again...for the fifth and sixth time. She's adding a pair of twins from Malawi to her family fold. More inside…
Singer Madonna is enlarging her family fold.
The GRAMMY Award winner just became a mother-of-six after adopting 4-year-old twins from Malawi, Africa.
Sharing a cute mother-daughters shot on Instagram, Madonna gushed about finally being able to bring the twins home with her after a long adoption process. She wrote,
"I can officially confirm I have completed the process of adopting twin sisters from Malawi and am overjoyed that they are now part of our family. I am deeply grateful to all those in Malawi who helped make this possible, and I ask the media please to respect our privacy during this transitional time. Thank you also to my friends, family and my very large team for all your support and Love!"
Last month, there were rumors swirling that she would be adopting more children from Malawi after taking a trip to the east African country. Her son David (11) and daughter Mercy (11) are also from Malawi.
The twins, whose names haven't been revealed yet, also have a big sister Lourdes and big brother Rocco.
Congrats!
Photo: Madonna's IG