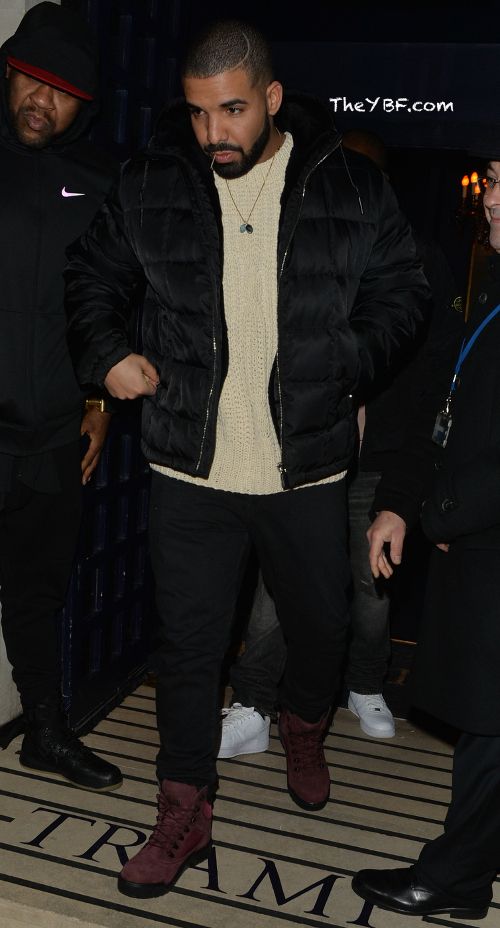 Much to discuss! Drake went slam off on Donald Trump while on stage during his London performance. On another stage, comedian George Lopez spewed a racist joke about black people, which resulted in him calling a black woman a b*tch. Catch up inside….
Like the rest of us, Drake isn't here for Donald Trump.
While on his "Boy Meets World" tour in London recently, Drizzy used his platform to speak out on America's political issues, specifically the new president.
The Canadian rapper, who has properties in the U.S., declared that one man can NOT divide the world and that its up to us to stay unified and "fight the power," so to speak.
"Every day I wake up, I see all this bullsh*t going in the world, people trying to tear us apart, people trying to make us turn against each other," he said. "So tonight, my proudest moment isn't selling tickets or having people sing my songs. My proudest moment, if you take a look around at this room, you'll see people from all races and all places."
He continued,
"I just want you to understand, if you think one man can tear this world apart, you're out of your motherf*cking mind. It's on us to keep this sh*t together. F*ck that man!"
YAS Drizzy. We so agree.
Peep the clip below:
No lies were told.
On another stage...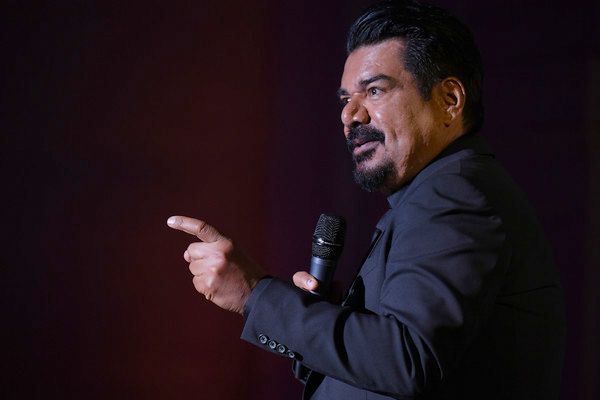 Comedian George Lopez is causing controversy after his latest stand up show.
George went on a full out rant against a black woman after she reacted to his racist joke about black people during his show in Phoenix, Arizona on Saturday night.
"There are only two rules in the Latino family," George told the audience. "Don't marry somebody black, and don't park in front of our house."
While many people in the audience were laughing it up, a black woman didn't find it funny, so she flipped him the bird. George saw it and went lethal.
"Sit your f*cking ass down or get the f*ck out. Sit your f*cking a** down," he repeated three times. "I'm talking, b*tch. You paid to see a show. Sit you're a** down. You can't take a joke, you're in the wrong motherf*cking place. Sit your f*cking ass down or get the f*ck out of here."
Oh, and he wasn't done there.
"You have two choices," he continued. "Shut the f*ck up or get the f*ck out. I'll tell you what. I'll make the choice for you. Get the f*ck out of here. I'll make the choice for you. Bye. Bye. Bye."
Peep the clip below:
Per usual, folks flocked to Twitter to let George have it:
I'm never here for "gray area" misogyny. George Lopez not funny. I don't understand why any of this is a thing.

— Alt-Black (@TreThreat) February 8, 2017
here's the part where you remind us how much you hate women generally and black ones particularly. so you can ride for george lopez. ok.

— El Flaco (@bomani_jones) February 8, 2017
George Lopez definetly went overboard and rap music doesn't have anything to do with it.

— Matthew A. Cherry (@MatthewACherry) February 8, 2017
All the people defending George Lopez for telling jokes missed that he publicly berated a woman calling her a B*****

So that's ok?

— Wayne Dupree (@WayneDupreeShow) February 8, 2017
But, he doesn't seem fazed by it all. Here are his subliminal responses:
You have 2 choices , have a good day or get the fuck out #gacho

— George Lopez (@georgelopez) February 7, 2017
Sheesh.
Do y'all think George was wrong for the joke OR was the woman being overly sensitive?
Photos: Splash/Getty