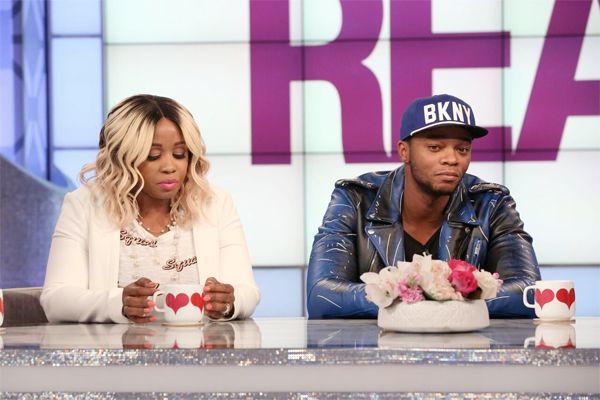 Remy Ma and her husband Papoose suffered a devastating loss when they learned they wouldn't be able to have the baby they longed for. How they felt once they got the news and more inside…
Almost two weeks ago, we learned Remy Ma and Papoose were pregnantand gearing up to have their first child together. But, the happy time turned into a tragic ending when they found out the pregnancy had to be terminated due to it being an ectopic pregnancy.
Not only did they lose their child, Remy had to undergo emergency surgery to have her fallopian tube removed. Remy and Pap shared some of what happened on "LAHH" and Rem even shared an Instagram post following the episode in an effort to help other women who may have gone through the same thing.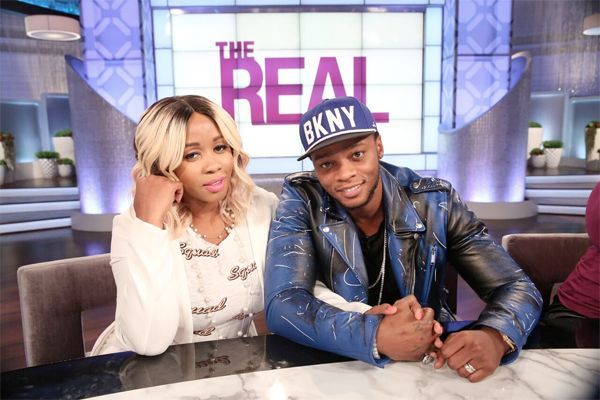 Now, the Hip Hop couple is opening up to share their raw emotions following the distressing news and how they coped on today's episode of "The Real." Remy joined the ladies as co-host and her husband Papoose was on as today's special guest.
Papoose, who's always by his wife's side, called the day he learned they weren't going to have the baby the saddest day of his life.
"I mean, that was the saddest day of my life," Papoose said. "When she told me the news, I was extremely happy, we was thinking of names. I mean, I would wake up in the morning and the first thing I would see is my future child, you know? And um, for it to take a turn like that, it was just like a rollercoaster and it went down. But um, honestly, when I got the news, she had to go into emergency surgery. So I was devastated about my child, but I was just like praying you know, 'I hope my wife is going to be okay.' I just wanted her to be okay."
We learned Remy went through the exact same situation as a teenager and had to have one of her fallopian tubes removed. As a result of her most recent scare, she now has to use IVF if she and Pap try for another baby.
"The bad thing with me is that this happened to me before when I was a kid," Remy said. "I was a teenager the first time I got pregnant. And I had an ectopic pregnancy then. So they removed... I literally passed out. Like I thought I just had bad cramps and I passed out."
She continued:
"I went to the hospital, they did a sonogram and it was black. I literally was bleeding internally. They rushed me to surgery and when I came out they was like, 'It was an ectopic, you know, we removed the tube.' But I was a kid, I didn't know what that meant I was like, 'Okay.'"
So sad. But, we love how they have been so supportive of one another through such a trying time.
Peep the clip below:
Later, the "All The Way Up" raptress talked about how strong her block game is on social media: 
No time for the negativity. 
You can catch Remy and Papoose's full episode on "The Real" today. Check your local listings for the air time.
Photos: Michael Yarish/Warner Bros. Television