Atlanta Falcon fans took over Houston to cheer on their beloved team against the New England Patriots. Ludacris, T.I., Jeezy, Taraji P. Henson, Andre 3000 and more were in the stands and we've got their pics inside…
Super Bowl 51 was quite an eventful game. It started off as a blow out, but quickly took an unexpected turn.
The Atlanta Falcons held the lead for the entire game up until the last quarter of the game. Which means, all of the Atlanta folks were going "all the way up" until Patriots QB Tom Brady clinched the win during overtime (the very first overtime in Super Bowl history by the way).
Several Atlanta celebs and celebrity fans were in the stands rooting for the Dirty Birds to win their first Super Bowl championship. Unfortunately, that didn't happen, but everyone seemed to have had a good time during the biggest football night of the year.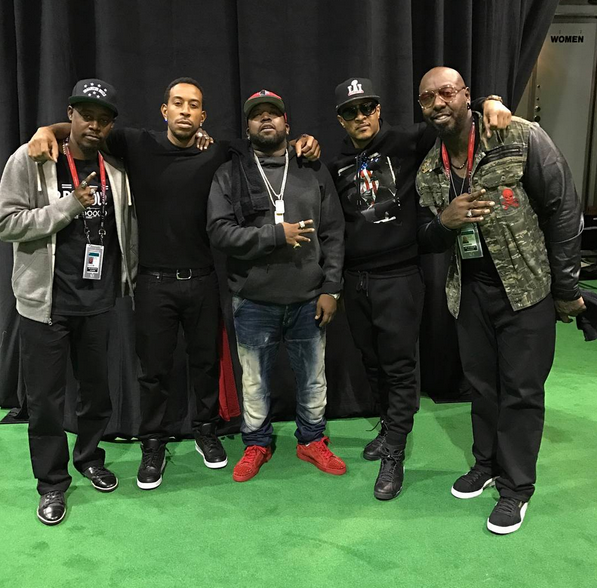 Atlanta Rise Up!
Atlanta "OGs" Ludacris, Big Boi, T.I. and Dungeon Family rappers Ray Murray and Sleepy Brown were front-and-center at the NRG Stadium in Houston, TX to cheer on the Falcons.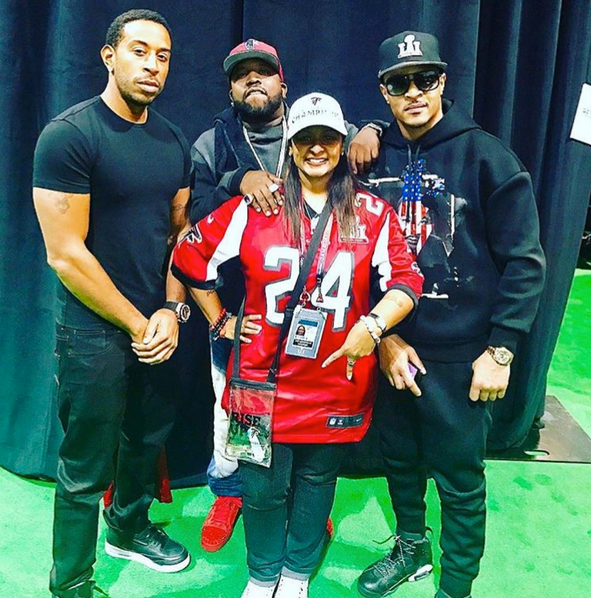 Industry exec and Atlanta native Shanti Das came decked out in her Falcons gear.
Well look who came out of hiding! Big Boi's Outkast bandmate Andre 3000 made a surprise appearance at Super Bowl LI.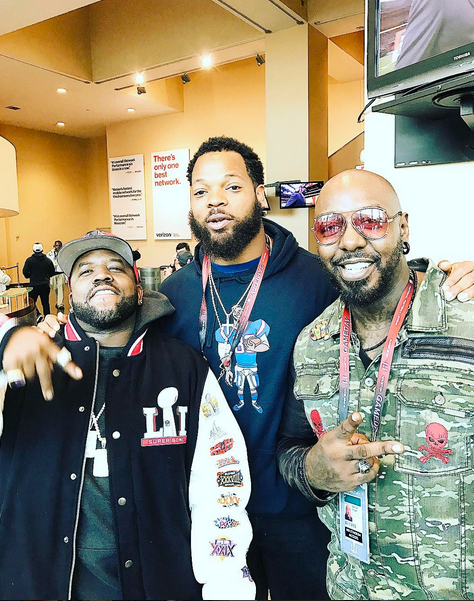 What's football without family? Tip had all of his sons --including Domani, Messiah, Major& King -- with him to enjoy the game. Looks like they left the ladies at home and made it an all boys night out.
Rapper Jeezy was in the mix to cheer on his Falcons.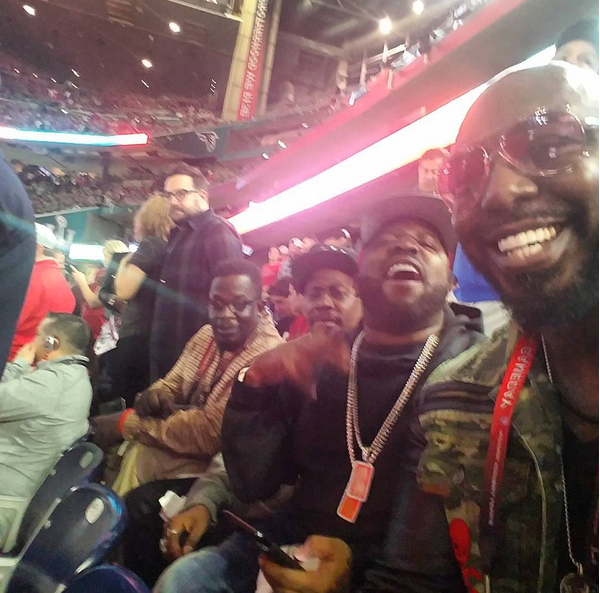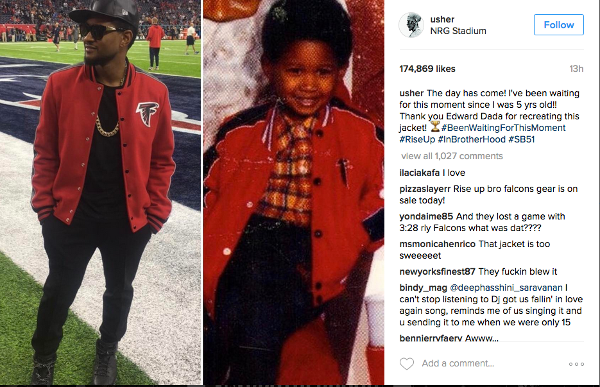 R&B crooner and huge Falcon fan Usher recreated a Falcons look from when he was 5-years-old.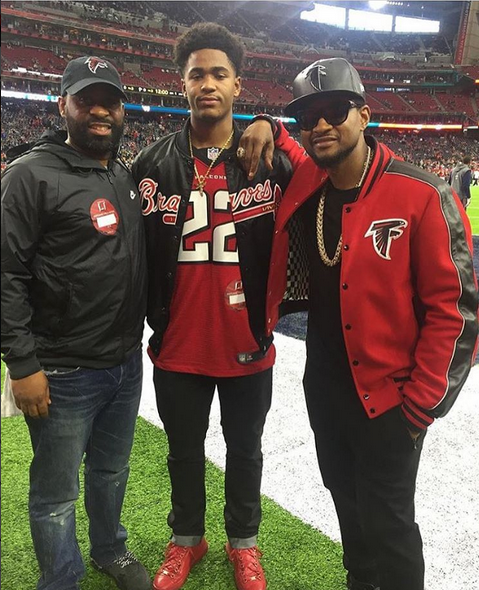 It's still all family love between Usher and his ex-wife Tameka Foster's kids. He hit the field with Tameka's oldest son Ryan Glover Jr. (who just nabbed a football scholarship to UPENN) and his dad Ryan Glover Sr.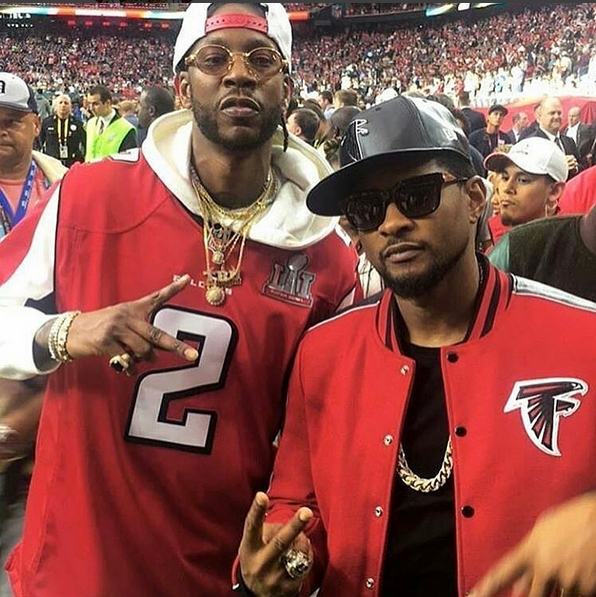 What's up 2 Chainz?!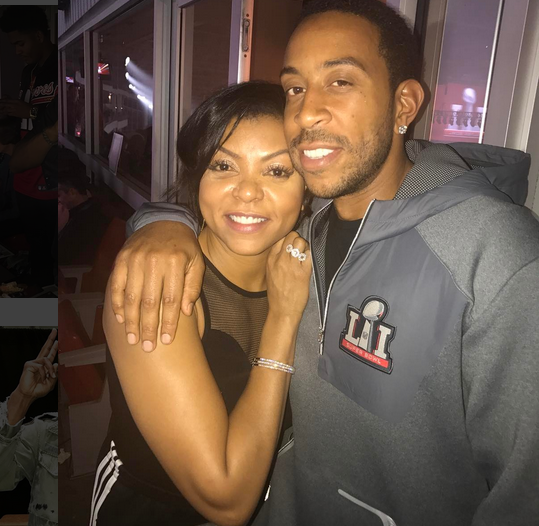 "Empire" star and SAG Award winner Taraji P. Henson came out for the football fun.
Of course, Bow Wow and Jermaine Dupri were in the stands to support the Falcons.
And here's Bow Wow's pre-Super Bowl fresh: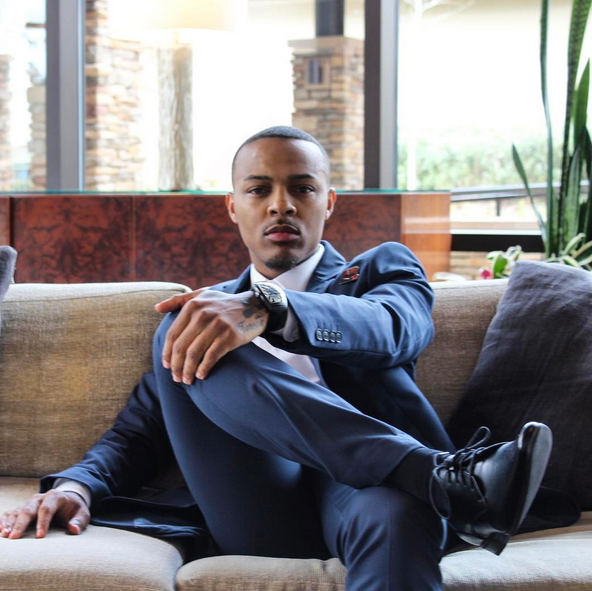 Newly engaged couple Gucci Mane and Keyshia Ka'oir were also in Houston to bring the ATL love.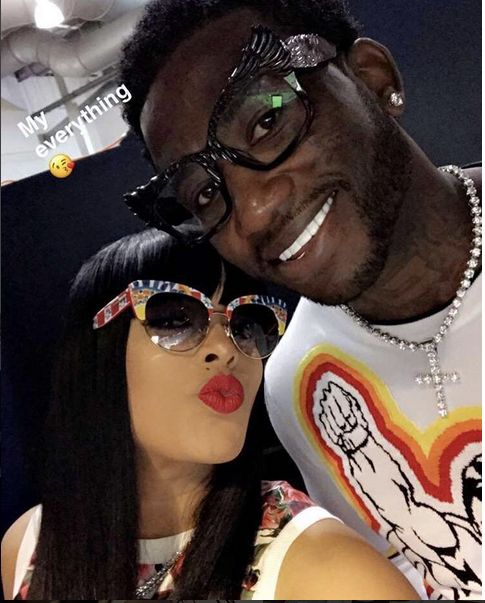 They're expected to head down the aisle in October.
"This Is Us" star Sterling K. Brown was having a ball during halftime: 
"EXTRA" correspondent AJ Calloway ran into everybody during the game. He snapped it up with Morris Chestnut,"Entertainment Tonight" co-host Kevin Frazier, Usher, Taraji and 3 Stacks: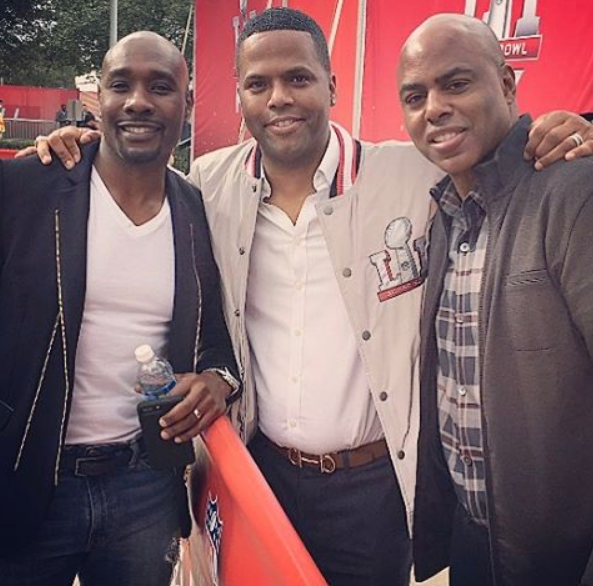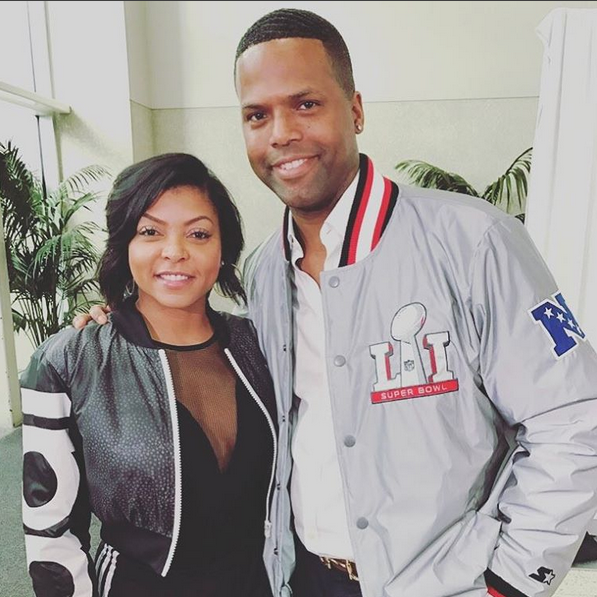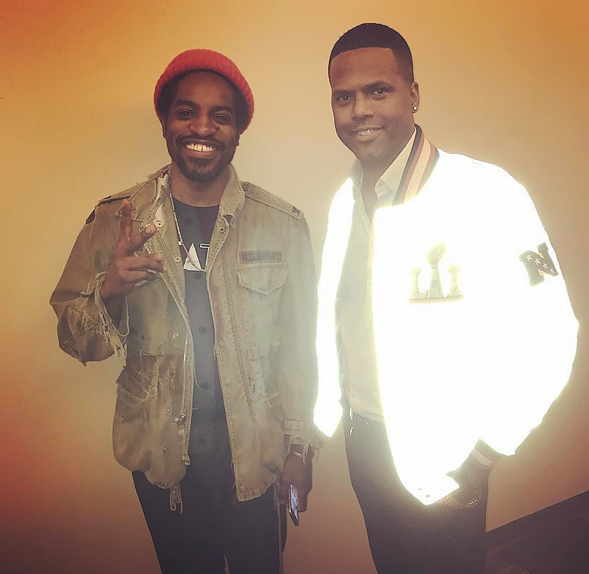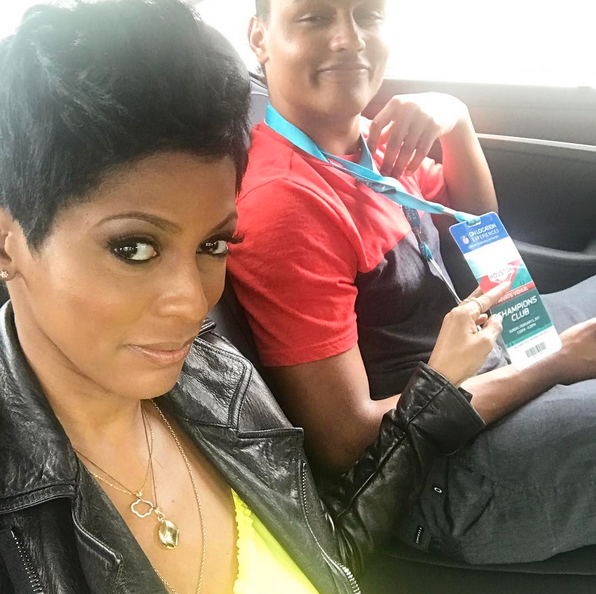 Former "TODAY" show host Tamron Hall seems to be doing just fine since leaving the NBC network following the the Megyn Kelly shakeup.
In the stands...
"Love & Hip Hop: New York" star Cardi B was spotted seated in the stands alongside Migos rapper Offset. And they looked quite cozy with one another. Peep the clip above.
After the game, Offset talked about losing a total of $50,000 after betting on the Falcons and you can see Cardi trailing right beside him as they exited the stadium. Check it below:
Offset had to cough up $10K to rapper Blac Youngsta after losing their Super Bowl bet:
And here was another surprise...
Just days after being released from the hospital, former president George H.W. Bush was rolled out onto the field for the coin toss. And his wife/former first lady Barbara Bush was right by his side. They were unable to attend the presidential inauguration due to illness, but appear to be better now.
Check it above.
And here's Tip after the Falcons lost:
Better luck next year!
Photos: Usher's IG/Ludacris' IG/Big Boi's IG/AJ Calloway's IG/Tamron Hall's IG/2 Chainz's IG/Gucci's IG/Keyshia Ka'oir's IG/Shanti Das' IG/Bow Wow's IG/Sleepy Brown's IG