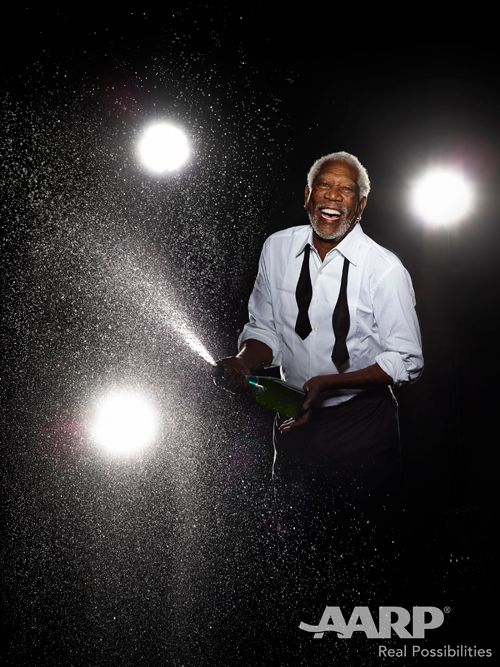 Morgan Freeman was quite the rolling stone before making his mark in Hollywood. Find out what he said about his playboy ways and launching his acting career at the age of 50 inside…
This man stays working, even decades later.  You can call it black history in the making.
Morgan Freeman is arguably one of the best actors of our time, serving up stellar performances in Million Dollar Baby, Driving Miss Daisy and The Dark Knight, to name a few.
But before he made his mark on the Hollywood scene, the Oscar winner was quite the ladies man. The Hollywood veteran used to travel a lot, moving state-to-state starring in a play titled "The Royal Hunt of the Sun." During those days, Morgan had a field day with the ladies.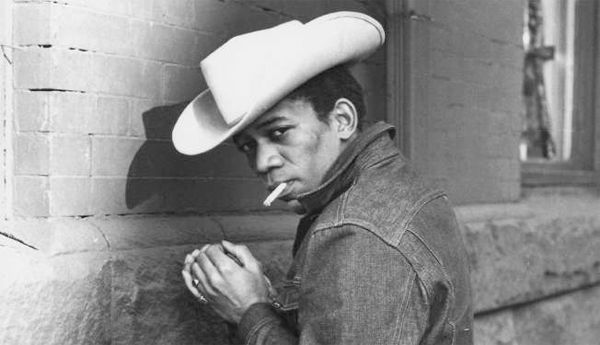 In an interview with AARP, Morgan told the stories behind several pictures he has in his personal stash. And the picture above took him back to his playboy days.
"Oh, this is Mr. Cool. Taken while I was on tour with The Royal Hunt of the Sun. That was the way I dressed on tour. And I was a smoker. Was I a lady-killer in those days? Big time. Big time. Tall and good looking, what was my secret. We went to 14 cities. A lot of the places were colleges, so it was a feeding ground. But then the show ended, and there was no work. The magic wore off. I got a job and Nedick's, which was like McDonald's before McDonald's caught on." The lady-killer? He started selling hot dogs."
Life comes at you fast doesn't it?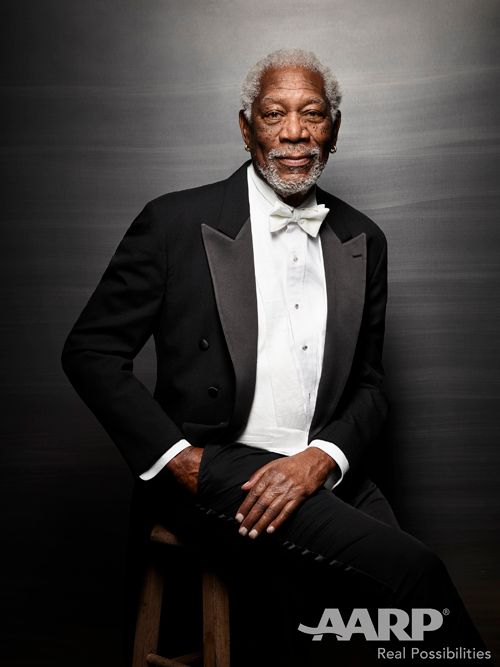 While one would think Morgan has been a Hollywood actor since…forever…he actually didn't get into the game until he was 50-years-old! He dished on how he got his first gig after acting legend Sidney Poitier gave him the stamp of approval.
"I'm 50 years old, playing off-Broadway opposite the incredible Dana Ivey. Driving Miss Daisy changed everything. We heard Warner Bros. was making the movie, but they never hire New York actors. When the movie's director, Bruce Beresford came backstage, I said, 'So, do I get the job?' he said, 'You're kinda young.' He wanted Sidney Poitier. But when they went to Sidney, Sidney said, 'Go with the kid."
WOW! Who knew? It definitely feels like he has been in the game ever longer than he has.
You can read his full interview here.
Check out Morgan's AARP cover below: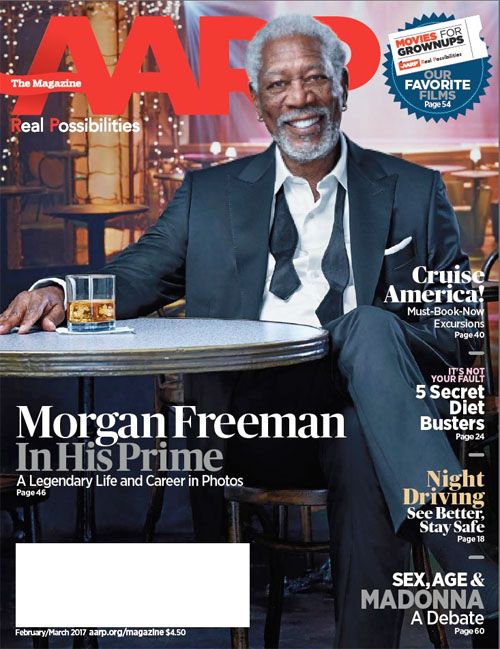 Photos: Robert Trachtenberg for AARP The Magazine/Morgan Freeman