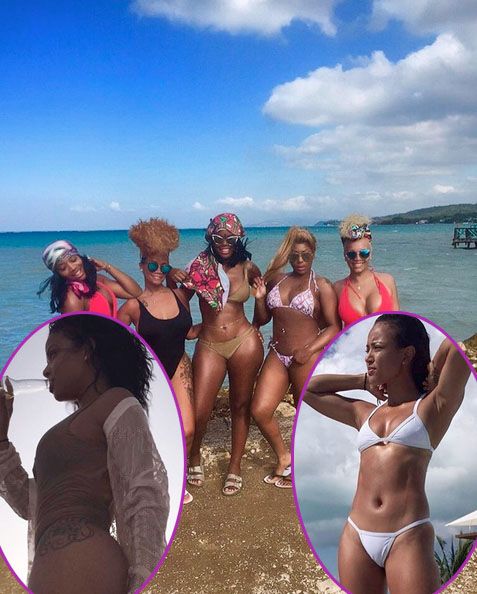 There's nothing like a girls getaway to escape the cold for warmer weather, bikinis and beautiful beaches. Besties Karrueche and Christian Milian are flossing in Turks & Caicos. Meanwhile, Yandy Smith, Kimbella and JuJu are having loads of fun in Jamiaca. Vacay flicks inside…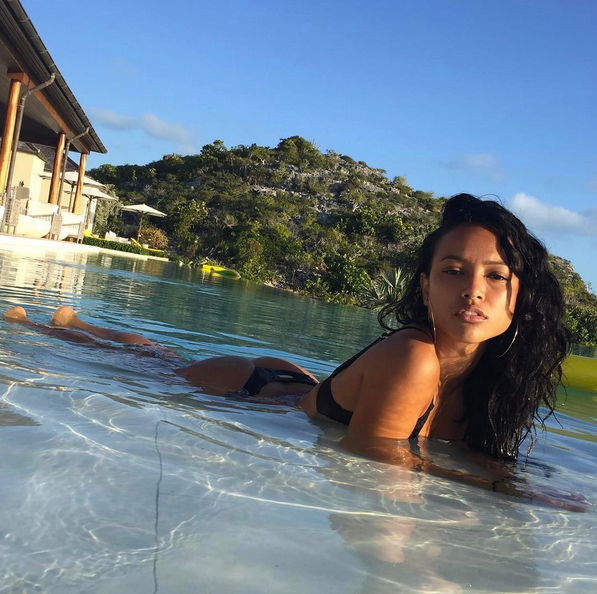 While her ex-boyfriend Chris Brown dishes on his crazy stalker ways, Karrueche is getting in some R&R with her bestie Christina Milian in Turks & Caicos, following their dinner date in L.A. a few days ago. The "Claws" actress and the "Rocky Horror Picture Show" star escaped the cold weather for some fun in the sun on the tropical island.
Kae has been super busy these days, hitting up orduction sets to shoot for the TNT series and her web series "Vanity." So, a relaxing girls getaway is just what she needs: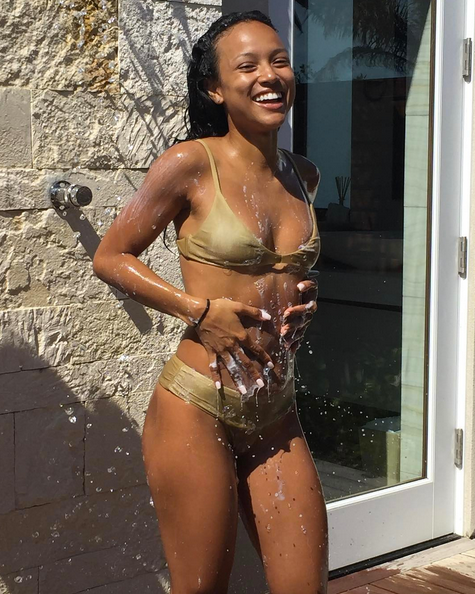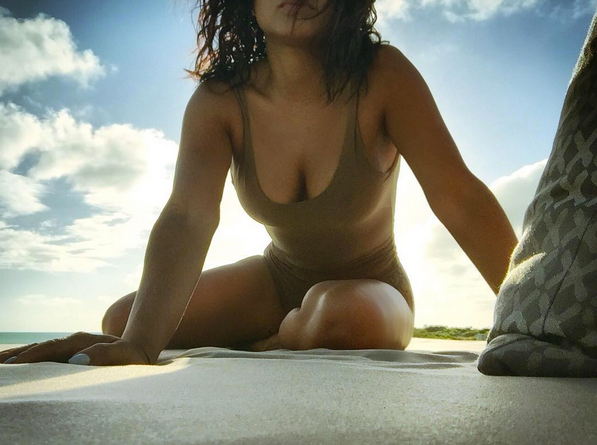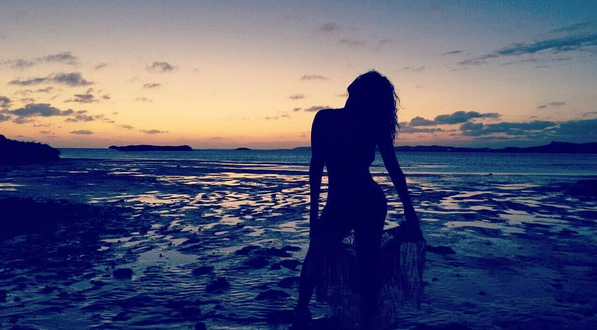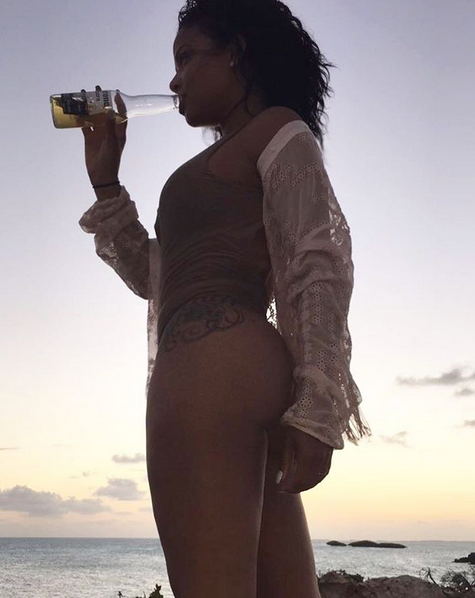 The besties aren't just laying out on the beach to work on their tans. They're also getting an adrenaline rush hopping on four wheelers to ride down the shore.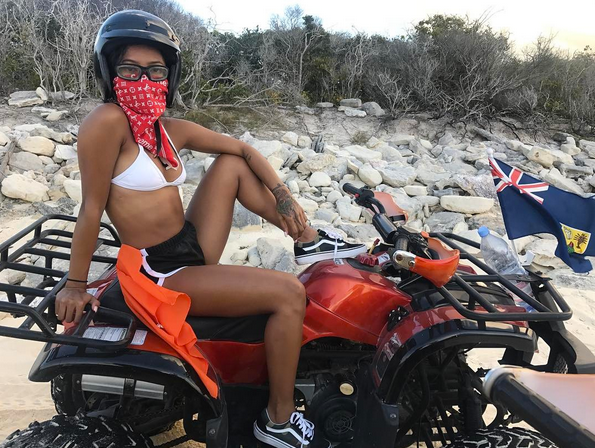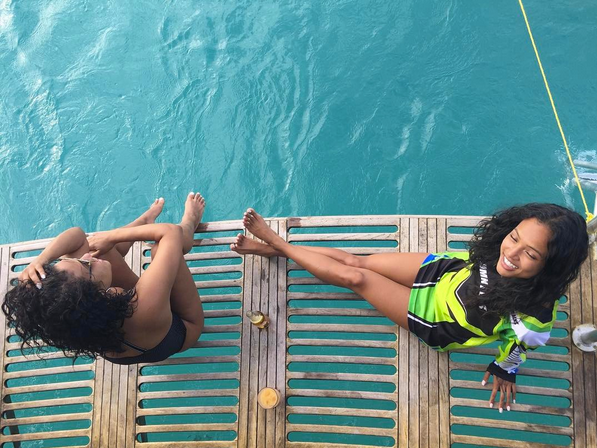 We bet they talked about Breezy's video where he talked about making the lives of his ex-girlfriends miserable. Sounds about right. The "Loyal" singer has been giving Kae hell since they called it quits. Hmph.
In TV news, Kae will make her debut on dramedy "Claws" when it premieres this summer.
On another girls getaway...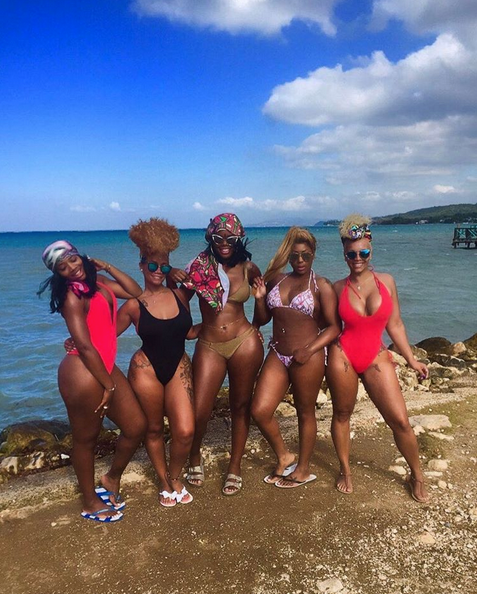 "Love & Hip Hop: New York" stars Yandy Smith, Kimbella, JuJu and their girlfriends jetted out of fridgid NYC to live it up in the sun in Jamaica.
It has been nothing but laughs and good times for the ladies as they explore the island, going horse back riding, lounging by the pool and coasting the waters on a boat: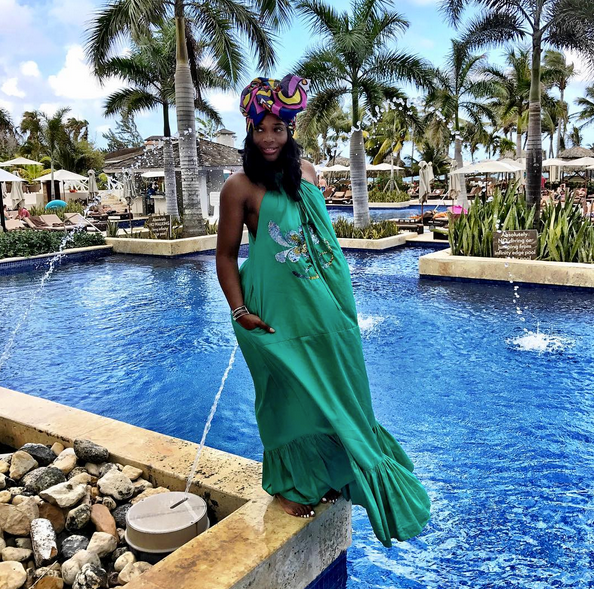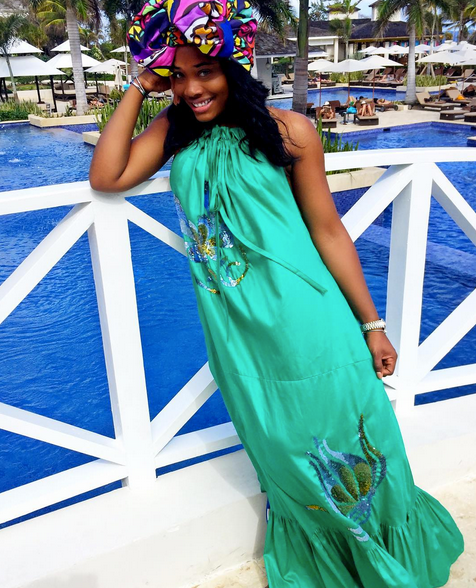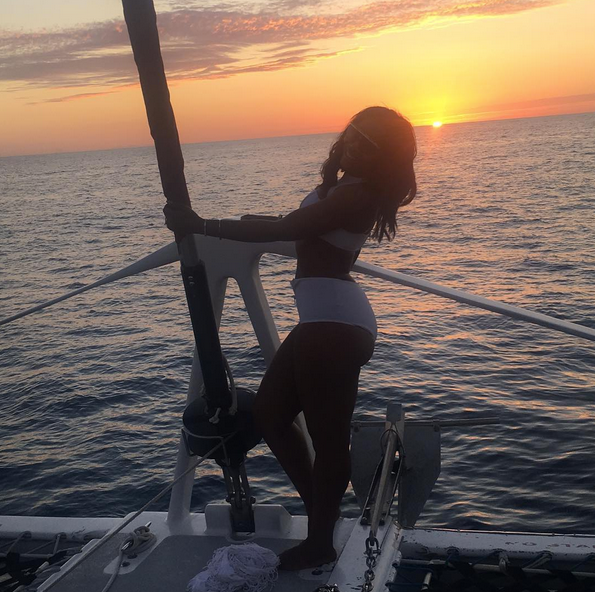 The ladies even rode the horses in the ocean. JuJu, rapper Cam'Ron's longtime girlfriend, fell off of her horse and had to get rescued.
Peep clips from their vacay below:
Looks like Yandy and Kimbella have hashed things out since their last disagreement over Kimbella wanting to know everything about her husband/Yandy's client Juelz Santana.
Photos: Christina's IG/Kae's IG/Yandy's IG/Kimbella's IG