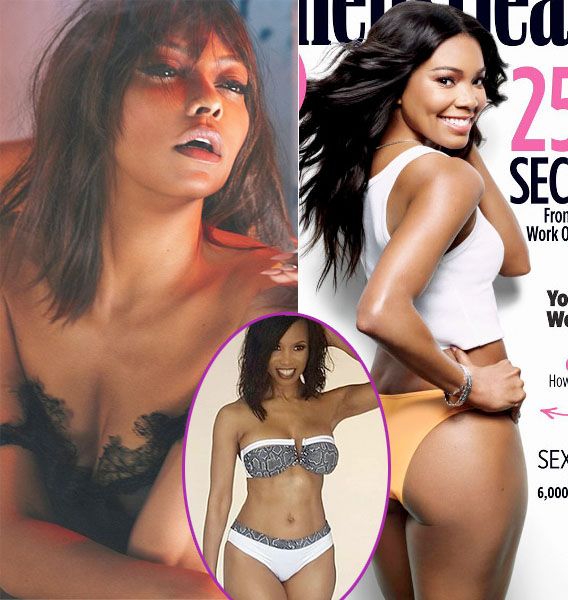 If you needed anymore evidence that "black" doesn't crack, here it is! Taraji P. Henson, Gabrielle Union and Elise Neal are serving up #BlackGirlMagic in epic fashion. More inside….
The saying "black don't crack" certainly holds true with these three ladies. Taraji P. Henson, Gabrielle Union and Elise Neal are over the age of 40, but they could pass for 25. Yes, they're magical.
"Empire" star Taraji P. Henson is featured on the cover of W magazine's March 2017 issue alongside Jennifer Lopez, Donatella Versace, Jessica Chastain and Kate Moss.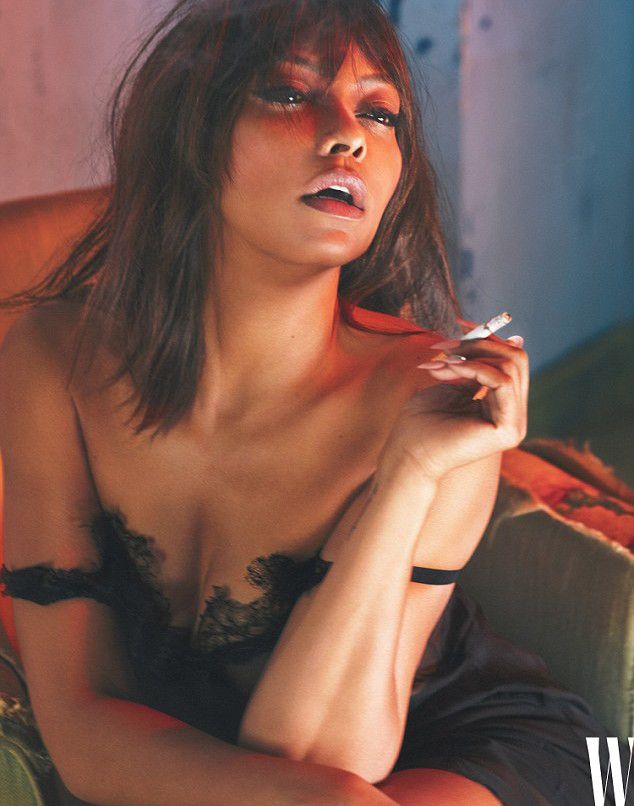 Inside, the SAG Award winner reflects on how she jetted to the top of the acting world, determined to accomplish the goals she set for herself. She became a mother to her son, Marcell, before graduating Howard University, but that didn't stop her from following her dreams. The Hidden Figures star set out for L.A. at age 26 with $700 in her pocket. Now, she's a bonafide Hollywood actress who has no plans on slowing down.
"And I spun that $700 into an empire, didn't I?" she said. "People thought I was crazy, but being a mom early enhanced my talent. It opened up a side of me that I didn't know I had, that sense of duty and protection, and it kept me grounded in Hollywood."
While there has been major talk and criticism about diversity and sexism in Hollywood, the 46-year-old actress hasn't let it affect her career in the least bit.
"Is it getting better for women, black women? I don't know. It's been great for me! I own six properties, I'm out of the hood, and my son don't know the hood." She continued, "Now, have they put all the zeroes on my check that I deserve? That's the question, but not even for me because I don't write the checks. I just keep working hard, knowing it will come."
We do too! You can read the rest of her interview here.
And here's an inside shot of Taraji's co-magazine model JLo: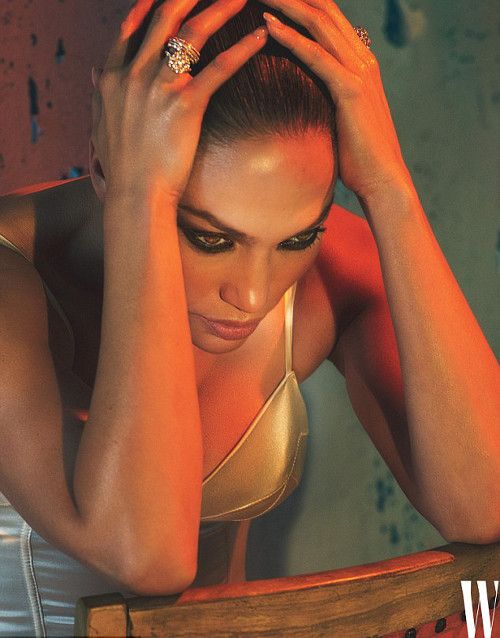 On another magazine front...
Why so perfect Gabrielle Union? We'll tell you why! And has nothing to do with plastic surgery or any quick fixes.
The "Being Mary Jane" star covers Women's Health magazine's March 2017 issue where she dishes on how she maintains her youthful look. 
"I get asked all the time how I look so young," she said. "I don't like needles. I'm not going to rule out Botox, but the idea of putting a needle in my face... I'm not there yet. I have pretty oily skin, I drink a lot of water, I don't smoke, and I don't have a hard life. Of course, as I've aged, everything on my body hurts! My hips, back, shoulders—lots of aches and pains. I dye my hair and people say, 'You look young,' but my gray hairs are saying, 'She's old as f-ck!'"
She continued,
"My best anti-aging tip is the ability to say no, no, and hell, no. We run ourselves ragged saying yes to every freaking thing, whether it's to our family, spouses, or careers. I sleep eight hours a day and don't let myself stress out. A lot of people call it selfish, but I don't have any wrinkles."
The 44-year-old stunna doesn't necessarily like to workout, but she puts in the work so she can live a long life.
"I have a family history of diabetes, high blood pressure, and high cholesterol, and I know that can lead to an early death. I want to be a vital and energetic part of my family for a long time, not to be big mama in a rocking chair in the TV room, or huffing and puffing just going up stairs. I work out not because I get off on it, but because I want to live!"
Gotta love her.
Here's a behind-the-scenes clip of Gabby's photoshoot:
And here's some more heat...
Ladies and gentleman, this is 50! And she'll be turning 51 next month. Sheesh!
Actress Elise Neal is giving everybody a run for their money with her snatched a$$ body. And she wants you to get a body you love too. The former "Hollywood Divas" star is gearing up to launch her first bootcamp session in Houston this weekend to whip some fans in shape.
Hmm...we're about to look for some flights to jet to Houston for the weekend because we need some Elise in our lives.
Photos: Mert Alas & Marcus Piggott via W magazine/Womens' Health/Elise's IG