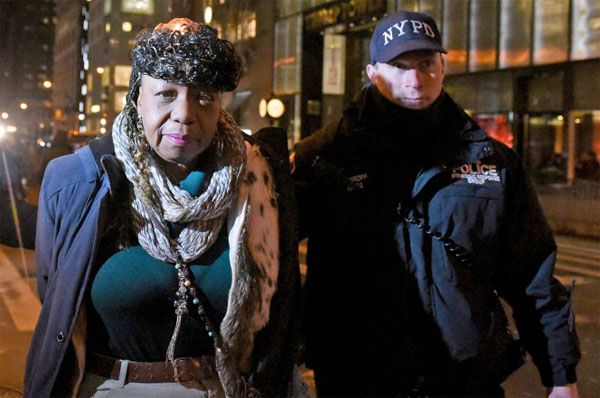 Eric Garner's mom and Rev. Al Sharpton's daughter had the cuffs thrown on them while protesting at Trump Tower following his SCOTUS announcement. In good news, Marissa Alexander, the woman who fired a warning shot at her abusive husband, is FINALLY free. Details inside…
Down for the cause!
Following Trump's SCOTUS nominee announcement, people flooded the streets in protest. And two of those people happened to be Eric Garner's mother and Rev. Al Sharpton' daughter.
Eric's mom, Gwen Carr, and Al's youngest daughter, Ashley, and several others were arrested Tuesday night during a protest outside of Trump Towers over Trump nominating Neil Gorsuch to fill the last Supreme Court seat.
"In an act of civil disobedience and in the tradition of Dr. Martin Luther King, Jr., Eric Garner's mom and others were arrested tonight … over President Trump's SCOTUS nominee Neil Gorsuch," Sharpton's longtime spokeswoman, Rachel Noerdlinger, explained in a statement to the New York Post.
Eric Garner's mom Gwen Carr arrested in civil disobedience at #trumptowers over #SCOTUSnominee with other @NationalAction NY leaders pic.twitter.com/HPuMNkEog7

— Rachel Noerdlinger (@rachelnoerd) February 1, 2017
Allegedly, protestors were blocking traffic on NYC's Fifth Avenue and that's when cops came in to arrest them. It's reported participants were heard chanting "indivisible" and "a man of quality will never fear equality" as they marched in the street and on the sidewalk.
There were 11 others arrested with Gwen and Ashely, including additional National Action Network's Youth Huddle staffers (where Gwen is the director) and at least one New York City religious leader.
It's unclear if they were officially charged.
Rev. Sharpton addressed his daughter's arrest on Instagram writing:
"During the vigil and protest that NAN lead last night in front of Trump Towers, some protestors moved into the street to participate in civil disobedience once the SCOTUS nomination was announced. Gwen Carr (mother of Eric Garner) and my youngest daughter Ashley were among the eleven protestors arrested. They were all released late last night. Proud of all eleven of them for standing for what they believe in."
Nice way to kick off Black History Month -- standing up and having your voice heard for the issues you feel strongly about.
Gwen's son Eric Garner gained national attention when he was placed in a chokehold by a Staten Island police officer that ultimately took his life in 2014. By the way, a grand jury opted not to indict the officer who took his life. However, the supervising officer that was on the scene was recently charged with failure to supervise, which is an internal charge.
And here's some good news....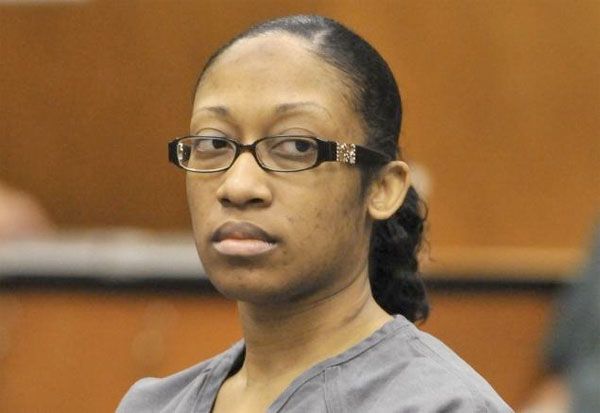 Marissa Alexander, a Florida woman who faced 60 years in prison for firing a warning shot at her abusive husband, has finally been released from house arrest. The mother-of-three was granted pretrial release in 2013 right before the holidays after spending two years in jail. The "Stand Your Ground" rule didn't apply to her. We're sure you all know why.
A Facebook page started in her honor (and to keep folks updated on her situation) announced she's finally free from the crooked system:
Thank goodness she can finally put this behind her!
PHotos: AP/Reuters