The Carters knew the only thing that will get us through the next 4 or 8 years are Carter babies.  And they over served with two of them at the same time.  We tip our hats.  Get the most hilarious rections inside.....
Beyoncé is expecting twins.  And the news lit social media on fire today in record proportions.   Get into the reactions below (even JC Penny got in on this):
Sad that there are more black people in Beyoncé right now, than in Trumps entire cabinet team.

— Gráinne Maguire (@GrainneMaguire) February 1, 2017
When Jay doesn't see his name in any of the tweets pic.twitter.com/pFxU20ypQH

— #LetMyPeopleGLO (@MichellCClark) February 1, 2017
Pregnant - Beyonce
Pregnant with twins - Beytwice pic.twitter.com/Lnir9PYopI

— anna (@nutellaANDpizza) February 1, 2017
3 wise men have to visit Bey & Jay now with gifts of Gold, Frankincense and Myrrh with this song playing in the background #LongLiveTheChiefpic.twitter.com/wxJ4bJVmp1

— Matthew A. Cherry (@MatthewACherry) February 1, 2017
When Blue realizes she gotta share the inheritance money now and probably can only afford to cop five islands pic.twitter.com/Gh8fZBjJxE

— #LetMyPeopleGLO (@MichellCClark) February 1, 2017
I'll have the Yonce special 2x the meat 2x the cheese

— Whataburger® (@Whataburger) February 1, 2017
The Atlanta Police Department tweeted that people should refrain from "celebratory gunfire" in honor of Beyoncé: https://t.co/8S43SRyKzDpic.twitter.com/ENGsk1giIK

— Fusion (@Fusion) February 1, 2017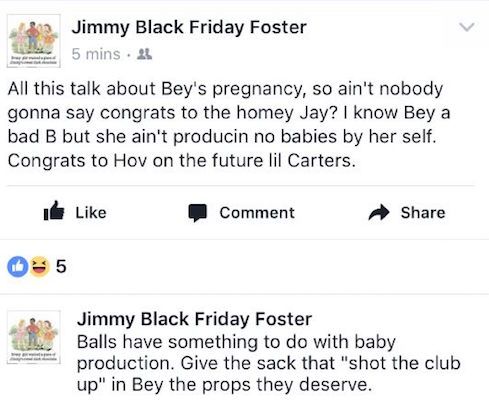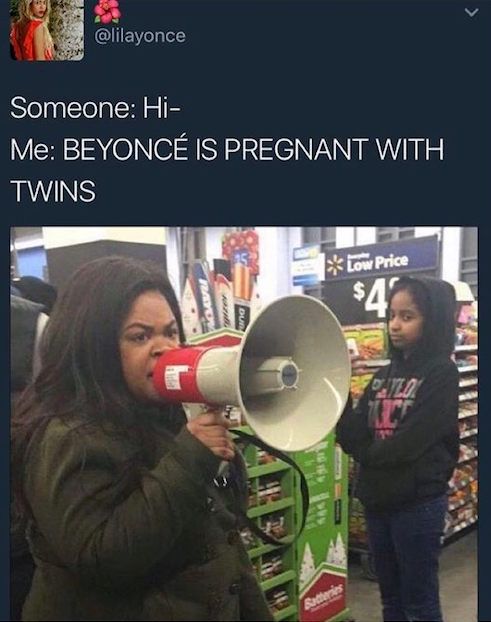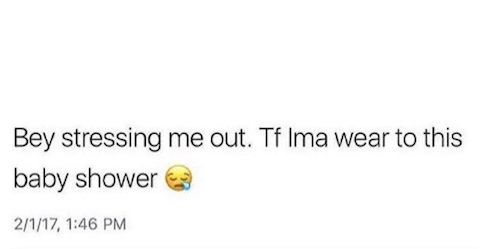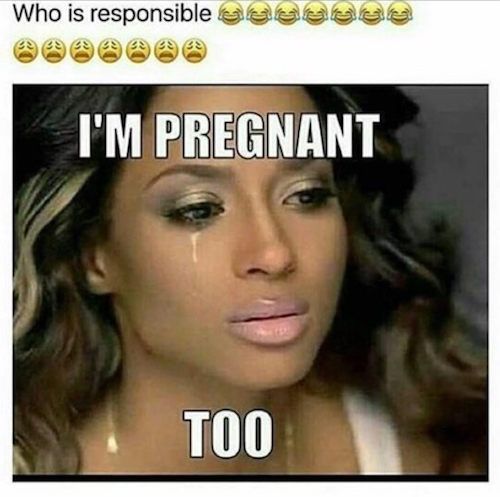 Congrats again to the Carters!
Photos: Twitter/Instagram