In TV news, Oprah will join "60 Minutes" as a special contributor this fall, plus there are rumors that Tamron Hall is being forced out of NBC to make room for Bigot Barbie Megyn Kelly. Details inside…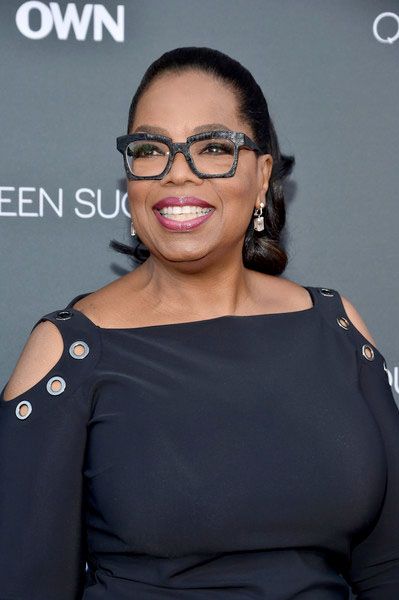 With Oprah wearing some many different hats, it's hard to believe she has time for any new projects. But, when you're the head of a powerful media empire, you find time for projects of importance.
It was announced today that Lady O will be joining "60 Minutes" this fall as a special contributor for the CBS News show's 50th season.
"I've been a big admirer of 60 Minutes since my days as a young reporter," Oprah said in a statement. "I'm so excited and proud to join forces with this historic news program, which for me represents the bastion of journalistic storytelling. At a time when people are so divided, my intention is to bring relevant insight and perspective, to look at what separates us, and help facilitate real conversations between people from different backgrounds."
Lady O and CBS have a longstanding relationship working with the network for her most recent interview with former First Lady Michelle Obama for her final White House sitdown.
As you all know, Oprah founded her OWN Network in 2011 and she's very hands on with the everything involving the network. She also dips and dabs in the acting world, starring in SELMA, the OWN series "Greenleaf" and she's gearing up for a role in Ava DuVernay's A Wrinkle in Time and HBO's The Immortal Life Of Henrietta Lacks.
Lady O certainly has her plate full, but her execution game is A1.
In other TV news...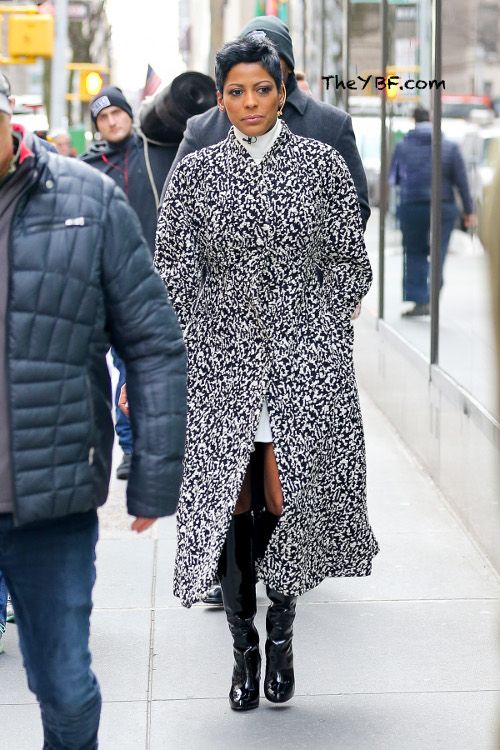 Is NBC forcing Tamron Hall out to make room for bigot Barbie Megyn Kelly? That's what we're hearing. It has been reported Megyn will take the "Today" show third hour time slot originally allotted for Tamron and Al Roker.
A source close to the situation is spilling all of the tea on what's going on behind-the-scenes at NBC. Said source tells Eurweb that the "TODAY" show anchor that the network hasn't given Tamron an offer to stay when her contract runs up next month, despite having a top-rated morning show with Al Roker.
"Tamron's contract is up in February and they're not giving her an offer to stay," the source tells EUR/Electronic Urban Report. "NBC is trying to replace her with Megyn Kelly, but NBC wants everybody to believe that this is a really beautiful deal and everybody is kumbaya….. and that is not the case."
"They're trying to move Tamron out of NBC. They offered her less money and a vague role and they are replacing her with such a bigoted person … and there's no reason to."
The source alludes that NBC will likely try to "to paint her out like she's being difficult with negotiations," but in fact they are the ones that's doing shady ish to push her to leave.
"They're offering her less money than what she's making now. I'm sure she's going to get picked up by another network because she's extremely popular."
"She's really irritated that they're trying to paint this like it's a mutual thing and everybody's on board. Tamron's done. I think if she leaves NBC she has to leave MSNBC. So that's the real deal."
The source said axing Tamron would be a "bad PR move if they didn't say: "We offered her money but she just wanted to leave."
"No, she didn't want to leave. They forced her out, and I don't think she cares that people know that."
Are we buying it? Do you think NBC is looking to get rid of Tamron in place of Megyn? Speak on it!
It seems she will still be on the rest of the show, but possibly not.  She also still has her own MSNBC "News Nation" show and "Deadline Crime with Tamron Hall" on ID.
If NBC is up to no good, we hope she lands another gig at another network who values her and that she whoops their a** in ratings! 
Photos: Getty/Splash