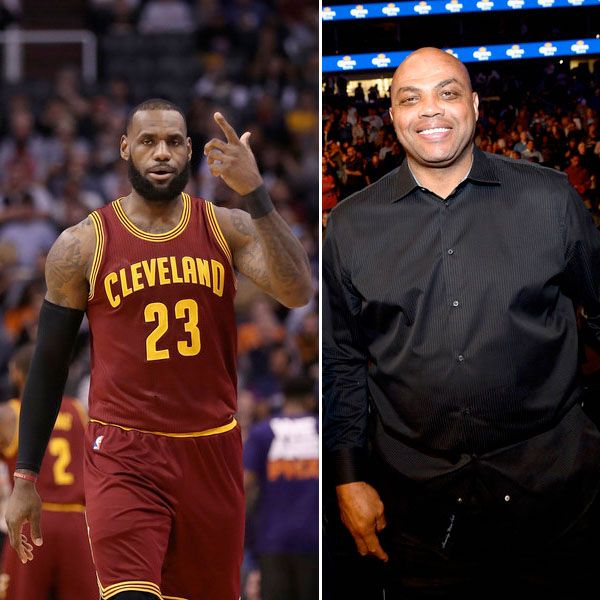 LeBron James is going IN on folks who are criticizing his recent call for more teammates. The Cavs, Charles Barkley. Everybody! Sip the scorching hot tea inside…
After winning Cleveland's first NBA championship, LeBron James isn't happy with the way this NBA season is going.
Following the Cavs' lost to the New Orleans Pelicans on Monday, January 23rd (124-122), King James blasted the team for failing to pick up "playmakers." It was the team's fifth lost in the last seven games. 
After the game, James told ESPN:
"We need a f*cking playmaker. I'm not saying you can just go find one, like you can go outside and see trees. I didn't say that. I'm not singling out anybody. I'm not. Yeah, we won [the championship], but f*ck, you know what, let's see if we can do something."
I not mad or upset at management cause Griff and staff have done a great job, I just feel we still need to improve in order to repeat...

— LeBron James (@KingJames) January 24, 2017
if that's what we wanna do.

— LeBron James (@KingJames) January 24, 2017
NBA analyst Charles Barkley has always been critical over LeBron, so it came as no surprise that he said exactly what was on his mind in response to LeBron saying the Cavs needed to get better teammates. On "Inside The NBA" Charles said:
"Inappropriate. Whiny. All of the above. The Cleveland Cavaliers, they have given him everything he wanted. They have the highest payroll in NBA history. He wanted J.R. Smith last summer, they paid him. He wanted [Iman] Shumpert last summer. They brought in Kyle Korver. He's the best player in the world. Does he want all of the good players? He don't want to compete? He is an amazing player. They're the defending champs."
When LeBron was asked to comment on Charles' comments, he initially took the high road, saying his comments were "good for the ratings."
But, after the Cavs took another L last night against the Dallas Mavericks (104-97) on Monday, January 30th, Bron had more to say.
"He's a hater. What makes what he says credible? Because he's on TV?"
Oh, he wasn't finished. He ripped into Charles, bringing up his troubled NBA career:
"I'm not going to let him disrespect my legacy like that," James told ESPN. "I'm not the one who threw somebody through a window. I never spit on a kid. I never had unpaid debt in Las Vegas. I never said, 'I'm not a role model.' I never showed up to All-Star Weekend on Sunday because I was in Vegas all weekend partying.
"All I've done for my entire career is represent the NBA the right way. Fourteen years, never got in trouble. Respected the game. Print that."
Since folks, particulary Charles, like to question LeBron's relationships with other NBA ballers (Dwyane Wade, Carmelo Anthony, etc.) the Finals MVP pointed out Charles' friendships with other NBA players when he was playing in the league:
"Go watch the '93 Finals when John Paxson hit the shot," James said. "Barkley and Jordan were laughing and joking with each other during one of the games while somebody's shooting a free throw. In the Finals. But, oh, nobody were friends back then."
Bloop!
Bron said he isn't here for all of the back and forth. He'll sit down with Charles whenever he's ready to hash it out.
"And if this makes him want to talk to me, the schedule's out there," James said. "He knows every road arena I'll be in. Don't just come up to me at All-Star and shake my hand and smile."
Nobody was safe from LeBron's rant. He also fired a shot at former NY Knicks president/former NBA coach Phil Jackson (again) over his "posse" comment.
"I'm here to win ballgames and take care of my teammates and take care of my, what's that word, oh, my 'posse,'" James said.
Damn. Anybody can get it!
Photos: Getty