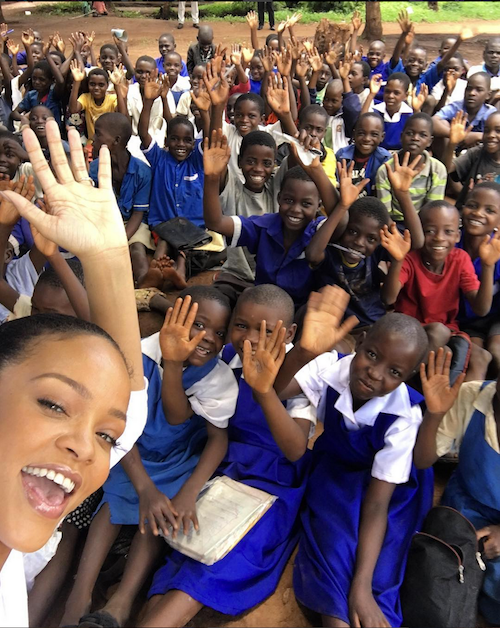 Listen, Rihanna's not here for Azealia Banks and her feud attempts.  But she does have time to clap back at her real quick to set the record straight.  Deets on the drama that transpired over night aout Trump and Rihanna being an immigrant inside...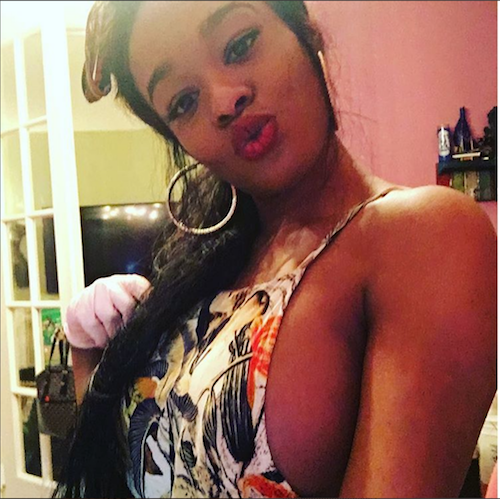 Azealia girl...here we are again. 
After Azealia Banks defended Donald Trump during the election, it should be no surprise she'll continue defending him throughout his Presidency, even if it's just to get the attention she clearly craves.  And we say this as fans of her music.
Still, the Harlem chick is not holding back from attempting to come for Rihanna after the "Work" singer expressed her disgust with the President's "Muslim ban."  Surprise surprise.
Rihanna tweeted:
Disgusted! The news is devastating! America is being ruined right before our eyes! What an immoral pig you have to be to implement such BS!!

— Rihanna (@rihanna) January 29, 2017
Being the Azealia Banks we all know and not many love, the rapper was quick to comment back.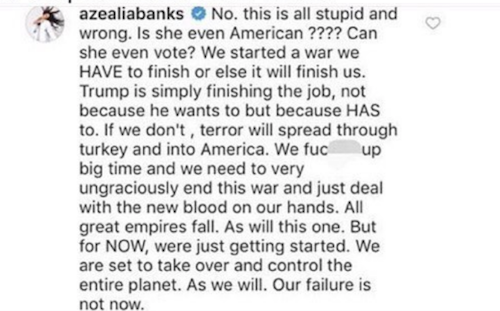 She also came for Rihanna for not being a citizen:
As far as rihanna (who isn't a citizen, and can't vote) and all the rest of the celebrities who are using their influence to stir the public, you lot really REALLY need to shut up and sit down. Stop chastising the president. It's stupid and pathetic to watch. All of these confused people confuse other confused people. Hoping the president fails is like getting on an airplane and hoping the pilot crashes. What makes you think, the the USA is going to enter the Middle East destroy a bunch of s‑‑t and pull out without any real repercussions????"
When Rihanna posted these nifty responses:
Rihanna clapped back with shade about no one, including herself, even listening to Azealia:
Azealia responded by posting what is allegedly her phone number (we hear it was actually somebody's grandmother's though but we haven't yet confirmed) and more ish talking: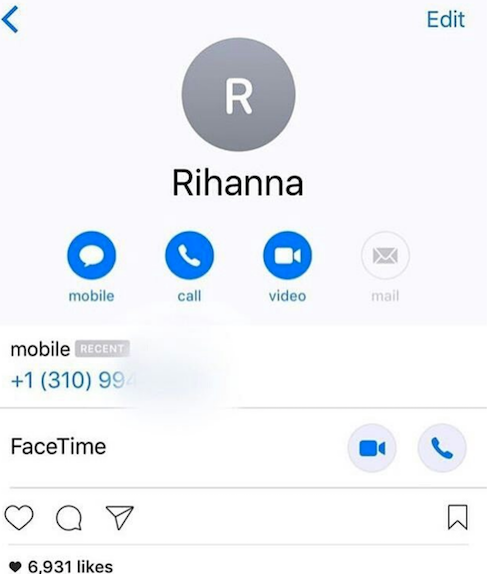 Meanwhile, Rihanna is unbothered in Malawi.  She spent the weekend doing her global ambassador for education duties through her Clara Lionel Foundation:
Global Ambassador for Education @rihanna working with students in Malawi to further the #CLF mission. pic.twitter.com/bQoqKgqf7C

— Clara Lionel Fdn (@ClaraLionelFdn) January 29, 2017
Today's lit af! Played soccer on a dirt field with the most beautiful kids in Mchingi, Northern Malawi #CLF#GC#GPEpic.twitter.com/MDBkE4jMop

— Rihanna (@rihanna) January 29, 2017
Petty & selfless – Get you a girl who can do both.
Photos: Instagram/Twitter