John Legend ripped into Donald Trump at the Producers Guild Awards last night after Trump signed an executive order on immigration. Get into his tongue lashing, plus peep pics of Kerry Washington, Taraji P. Henson and more posing it up on the carpet inside…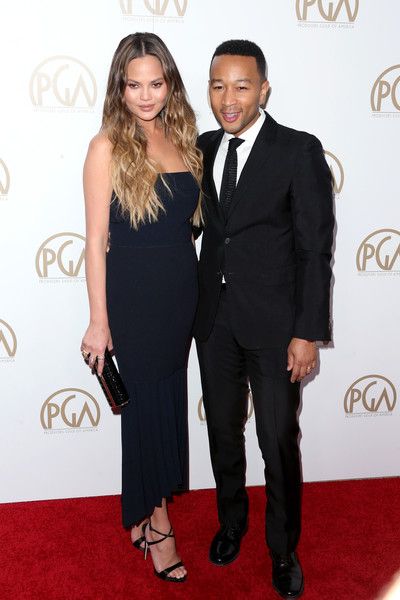 Last night, the 28th Annual Producers Guild Awards were held at The Beverly Hilton Hotel. And it transformed into a platform for celebrities in attendance to express their frustrations with the recent executive orders president Donald Trump has signed in place.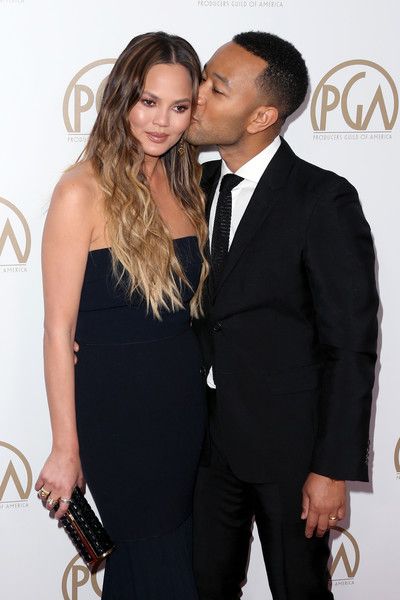 Oscar winner John Legend was one of the celebrities who spoke out against the ban and he powerfully rejected Trump's vision of a "great America. While introducing a clip of La La Land, the R&B crooner spoke on how Trump's antics are the complete opposite of what "our" united vision of America is. He said:
"Los Angeles is the home of so many immigrants, so many creative people, so many dreamers. Our America is big, it is free, and it is open to dreamers of all races, all countries, all religions. Our vision of America is directly antithetical to that of President Trump. I want to specifically tonight reject his vision and affirm that America has to be better than that."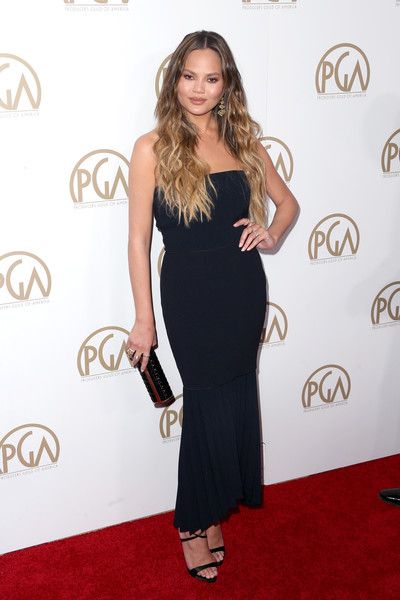 The "Love Me Now" singer revealed he and his wife Chrissy Teigen almost decided to sit out on the event, but decided to come out and donate money to help organizations that are fighting for our freedom. He continued,
"My wife and I were a little bit conflicted about being here tonight because we know what's happening the streets, we know what's happening at LAX and airports around the country. But we came here tonight, but we also wanted to put our money where our mouths is and we made a donation to the ACLU and to other organization who are committed to fighting for freedom in the land of the free."
Check it:
All of this! 
On the carpet...
"Scandal" star Kerry Washinton looked absolutely gorgeous as she sparkled on the carpet in a black lace Rodarte Spring 2017 dress and Jimmy Choo heels. The new mom again also aired out her frustrations on Trump's immigration executive order tweeting:
Sick to my stomach today about the #MuslimBan
Don't understand why? Go to @Stl_Manifest& learn the awful history of US rejecting refugees

— kerry washington (@kerrywashington) January 28, 2017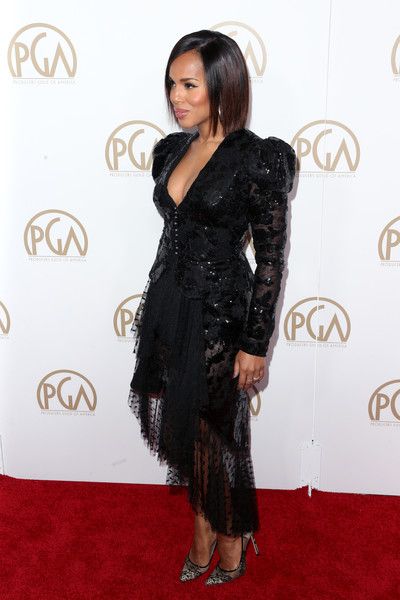 By the way, a new season of "Scandal" debuted last week. Be sure to tune in Thursdays at 9pm EST on ABC for new episodes.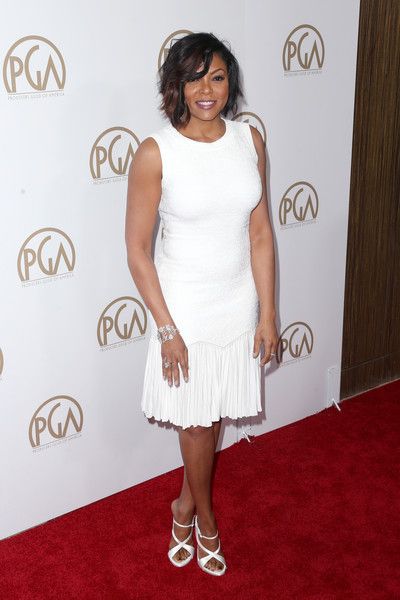 All white everything! While Hidden Figures starlet Taraji P. Henson strutted down the carpet appearing to be in good spirits, she's NOT here for Uber supporting Donald Trump. She said she's deleting her Uber account for good because she can't support a company that supports hate. 
We can always count on Taraji to tell it like it is.
Janelle Monae, who stars in Hidden Figures and Moonlight, never disappoints with her black-and-white looks. You would think it would get old after a while, but Janelle continues to bring fresh ideas to her modest signature colors. She styled in a strapless black-and-white Carolina Herrera gown with a train.
The WONDALAND honcho posted a message in rejection to Trump's immigration ban: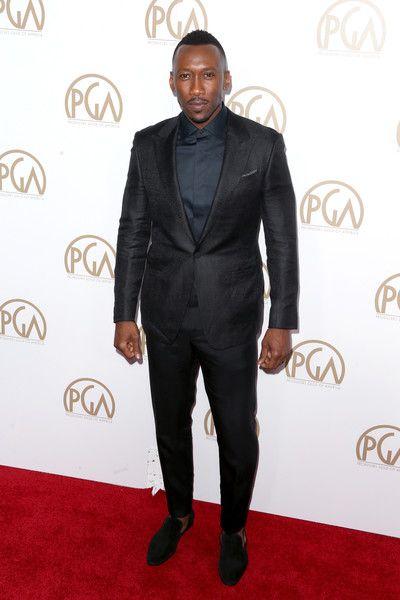 Common and Moonlight actor Mahershala Ali were dappered down for the event to celebrate the best film and television producers of the year. By the way, Mahershala is up for three SAG Awards tomorrow.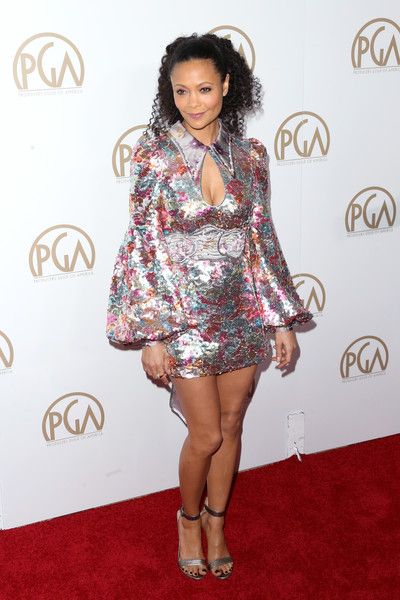 "Westworld" Golden Globe nominee Thandie Newton popped up on the carpet serving some leg action in a colorful sequin Marc Jacobs mini dress from the Spring 2017 RTW collection. While presenting the Stanley Kramer Award to Loving, Thandie Newton said, "We may lose the small battles but we will win the big war."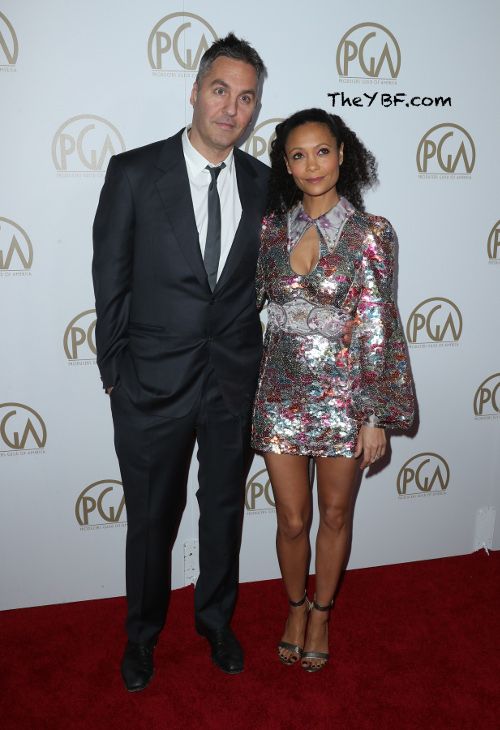 She brought her husband Ol Parker along as her date.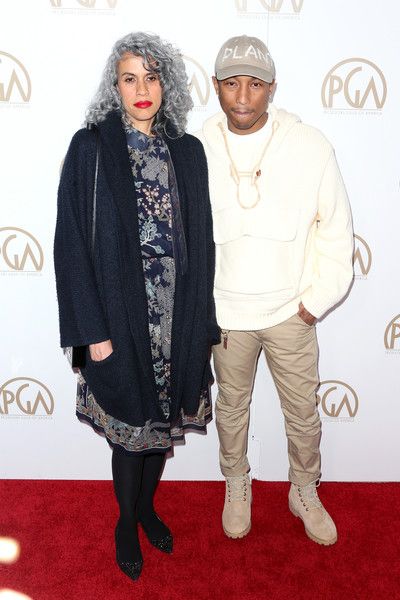 Hidden Figures producer and songwriter Pharrell Williams, who was up for the Best Theatrical Motion Picture award, and executive producer Mimi Valdes hit the carpet together before heading inside.
FENCES star Mykelti Williamson came out to salute the producers.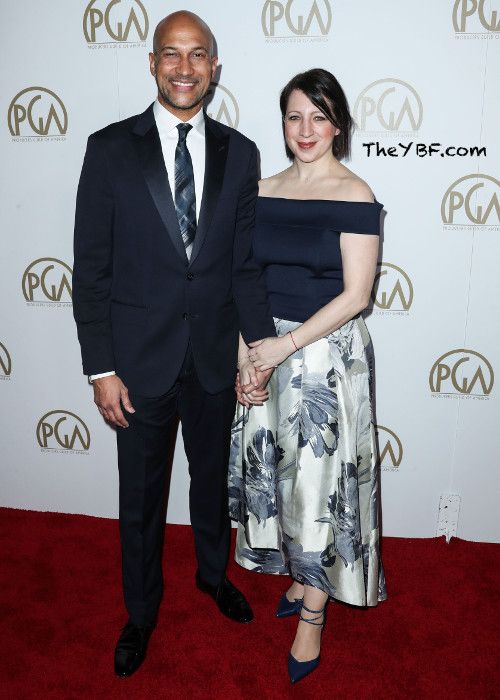 Comedian Keegan-Michael Key hit the carpet alongside his producer girlfriend Elisa Pugliese before taking the stage with a comedic routine roasting Trump.
By the way, "Atlanta" producers (including Donald Glover) won the Danny Thomas Award for Outstanding Producer of Episodic Television, Comedy Award.
Photos: Getty