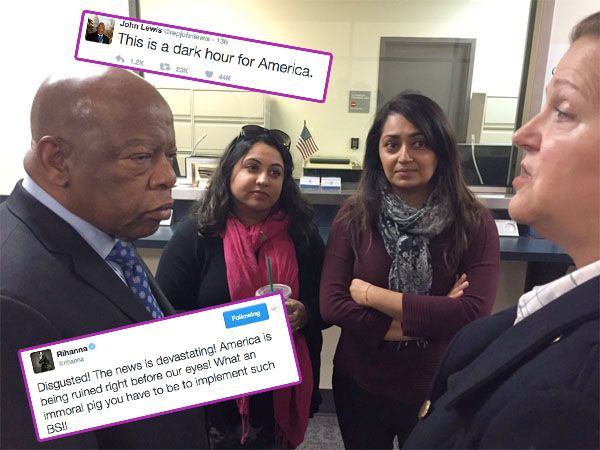 Celebs are reacting to Donald Trump's outrageous executive action on immigration where he has banned people from predominately Muslim countries to enter the U.S. More inside…
On Friday, president Donald Trump signed an executive order banning people from seven counties from entering the United States over the next 90 days. And it just so happens that those seven countries happen to be predominately Muslim.
People from Iran, Iraq, Syria, Sudan, Yemen, Libya and Somalia can no longer enter the United States and it has caused a sh*tstorm of madness with folks being detained and people aboard with visas not being able to travel.
Now, celebrities and political figures are speaking out in disgust over Trump's dictator ways.
Oscar winner John Legend ripped Trump on stage at the Producers Guild of America Awards last night in the midst of introducing a clip of La La Land. He said:
"Los Angeles is the home of so many immigrants, so many creative people, so many dreamers. Our America is big, it is free, and it is open to dreamers of all races, all countries, all religions. Our vision of America is directly antithetical to that of President Trump. I want to specifically tonight reject his vision and affirm that America has to be better than that."
Peep the clip above.
The R&B crooner also took Trumps advisor KellyAnne Conway to task via Twitter: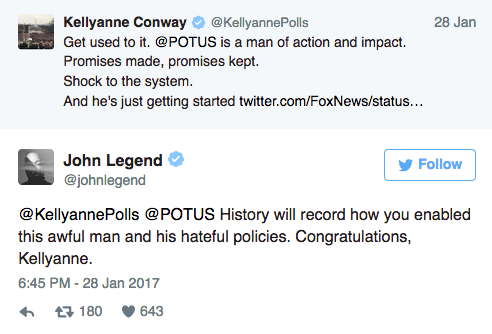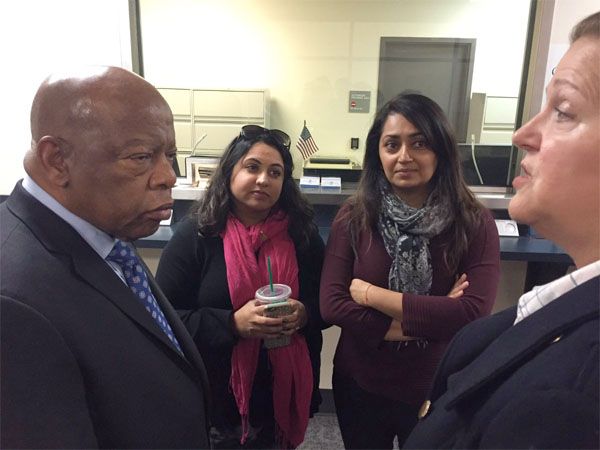 Congressman John Lewis implemented at protest at an Atlanta airport to sit and wait for info on delays for processing Iranian families returning home: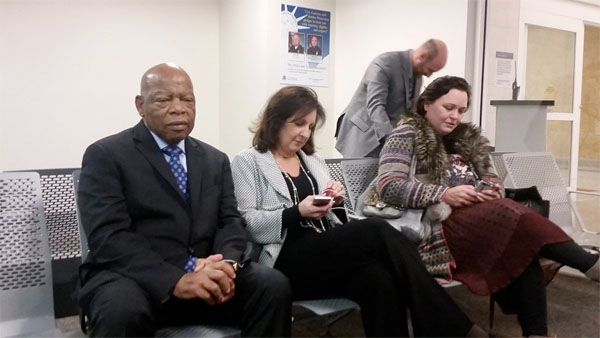 You'll recall, Trump blasted the civil rights activist after the U.S. Representative questioned his legitimacy as president.
Trump tweeted, "Congressman John Lewis should spend more time on fixing and helping his district, which is in horrible shape and falling apart (not to mention crime infested) rather than falsely complaining about the election results. All talk, talk, talk - no action or results. Sad!"
Congressman Lewis addressed Trump's ban on Twitter tweeting: 
Canadian Prime Minister Justin Trudeau welcomed all immigrants and refugees to Canada.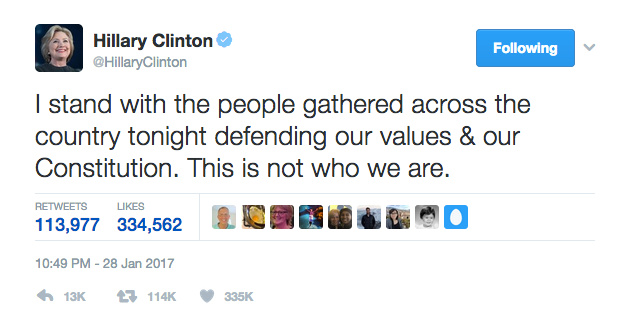 Hillary Clinton, Rihanna, Kerry Washington, Issa Rae, Yara Shahidi, French Montana, Jamilah Lemieux, Russell Simmons, Kamala Harris (junior United States Senator from California) and even Twitter expressed outrage over the ban: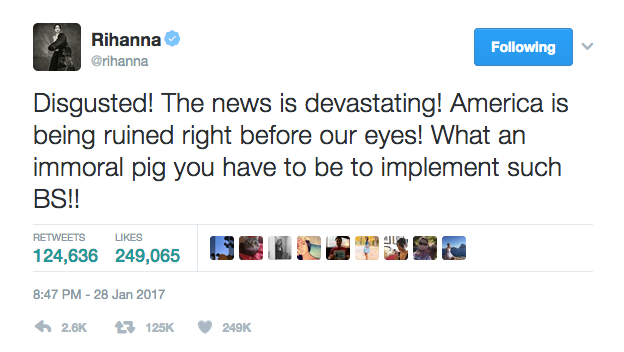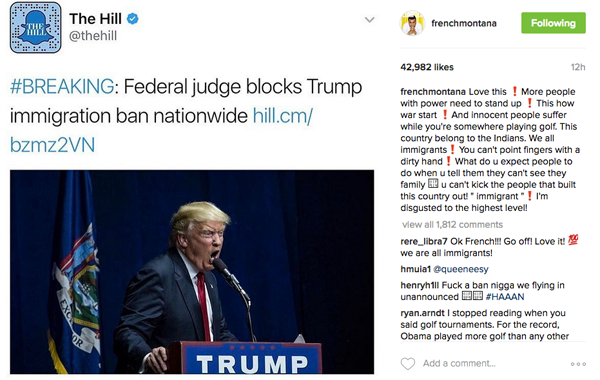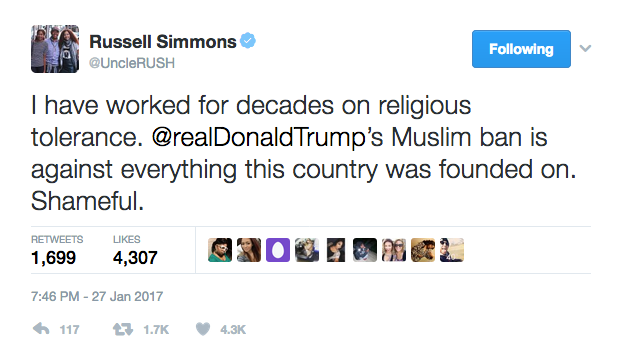 To our brothers, sisters, and friends in immigrant and refugees communities at home and all across the world — know that you are not alone.

— Kamala Harris (@KamalaHarris) January 28, 2017
Meanwhile...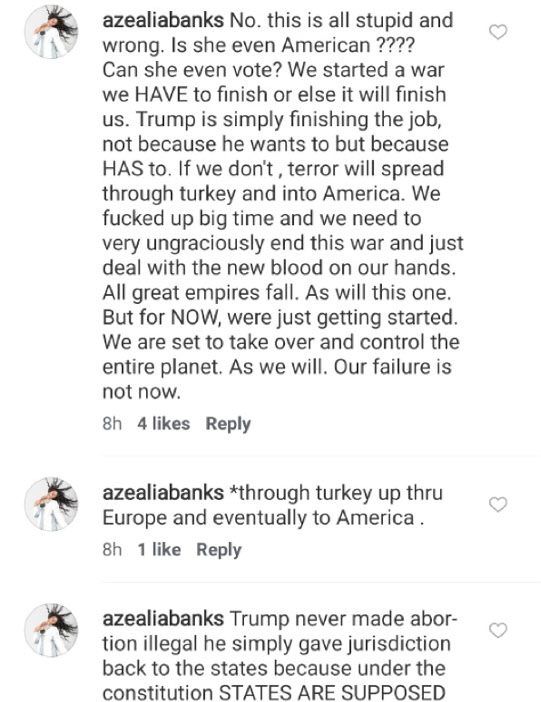 Azealia Banks (in response to Rihanna's tweet) attempted to explain why Trump's ban is necessary. Sighs...
A federal judge has blocked Trump's immigration ban nationwide. According to The Hill, a federal judge in New York has issued an emergency stay temporarily halting the removal of individuals detained after President Trump signed the executive order.
What are your thoughts on Trump's Muslim ban? Speak on it in the comments!
Photos: John Lewis' Twitter