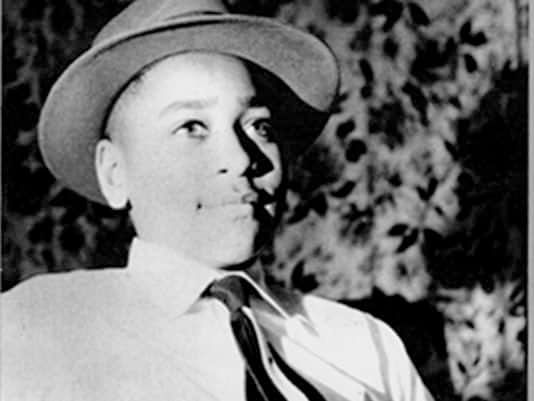 A new development in the brutal murder of Emmett Till has surfaced. Carolyn Bryant Donham, the white woman who claimed Emmett grabbed and verbally assaulted her, has come forward to reveal she LIED about it all. Details inside…
The story of how Emmett Till was brutally beaten and murdered is forever burned in our memory. In August 1955, Two white men, J.W. Miliam and his half-brother Roy Bryant, murdered 14-year-old Emmett Till after he allegedly whistled, "grabbed and verbally threatened" a then 21-year-old Carolyn Bryant Donham, the wife Roy Bryant.
An all white jury eventually acquitted the men of his murder.
His murder got national attention and became the catalyst to propel the American civil rights movement.
Vanity Fair reports:
On the stand, she had asserted that Till had grabbed her and verbally threatened her. She said that while she was unable to utter the "unprintable" word he had used (as one of the defense lawyers put it), "he said [he had]'"—done something – "with white women before.'" Then she added, "I was just scared to death."
Reportedly, the jury never heard her testimony because the judge ruled it was not relevant to Emmett's murder. However, her testimony was still heard by court spectators and put on record in a possible appeal in the event that the defendants were convicted.
In an interview with Tyson in 2007, she revealed that she LIED during her testimony, recanting her story in a new book titled "The Blood of Emmett Till" by Timothy Tyson, a Duke University senior research scholar.
"That part's not true," she told Tyson, about her claim that Till had made verbal and physical advances on her. As for the rest of what happened that evening in the country store, she said she couldn't remember. (Carolyn is now 82, and her current whereabouts have been kept secret by her family.)
Unfortunately, Emmett's mother Mamie Till-Mobley died in 2003, so she will never know about this new development in her son's murder.
Tyson's book is set to published next week by Simon & Schuster.
"That case went a long way toward ruining her life," said Tyson. "She was glad things had changed [and she] thought the old system of white supremacy was wrong, though she had more or less taken it as normal at the time," he added at about the now 82-year-old.
SIR! Ruined her life? GTFOH! Had she told the truth from the beginning, she could have saved Emmett's life and escaped from having her life "runined."
So, what do you think should happen to Carolyn?
Photos: Getty