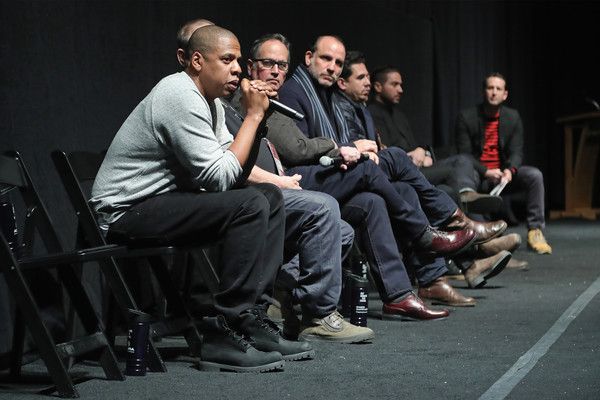 Jay Z made an appearance at the Sundance Film Festival to premiere his new miniseries "The Kalief Browder Story." And he had plenty to say. Get it all inside….
Jay Z made sure he came out to the 2017 Sundance Film Festival to present his upcoming six-part miniseries "TIME: The Kalief Browder Story" at The Marc Theatre yesterday.
The six-part docu-series will tell the story of Kalief Browder, the young man who committed suicide after spending three years at Rikers Island after never being convicted of a crime. He was accused of stealing a backpack, but charges were never brought and he was eventually freed. During his three years on Rikers, gang members brutally beat him for not joining and he also spent 800 days in solitary confinement.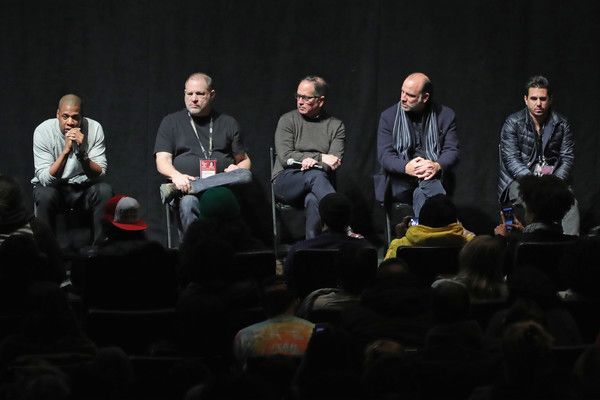 After screening the first two episodes of the series, a Q&A with Hov and the show's producers was held. The Hip Hop mogul stressed how important it is that we all unify to effect change. And he also gave major props to the millions of women who came out for the historic march last weekend.
"More than ever, the people have to come together," said Hov.

"We have to tell these stories, and we have to organize in a way that we never have before, because that's the only thing that effects change….We have to organize. I've been in these meetings, I've spoken with people, I've done many things behind the scenes, but most important: We are the power. I'm sure a lot of you guys participated in it, but that display of woman power the other day was so amazing and we saw the effect: That no matter what, no matter who's in office, we are the people that's in power."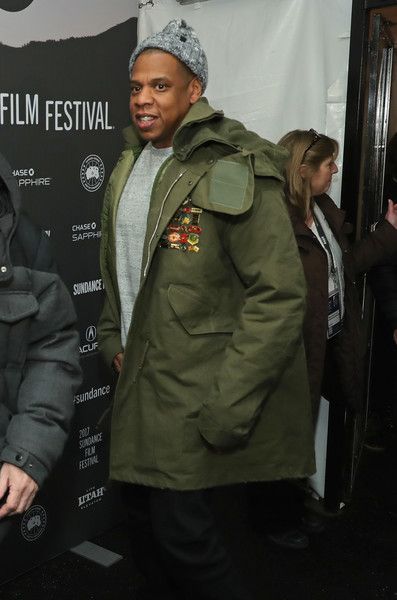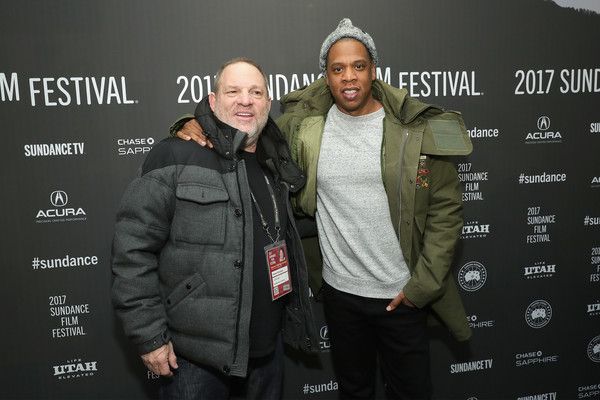 Mr. Carter had us tearing up with his personal story about meeting Kalief and how he heard about his death.
"I originally heard about the story and read about it in The New Yorker, and I just reached out to Kalief [Browder] just to give him some encouragement," he said.

"So he comes to the office and I just wanted to give him some encouragement. He told me he was going to community college, and I was very encouraged by his story, and his strength. He was, at the time, what I viewed to be OK. I looked at this young kid and I said, man, I was actually in awe of his strength—that he was standing there, he was proud, he was sitting up straight, he was talking, he was laughing. It seemed like his laugh was going to, like it happens in the movies, he was going to get his life together and keep moving on.

"After he leaves that day, we take a picture, I go to L.A. and I was on tour or something and I run into Rosie O'Donnell at the Soho House or something, and she comes up to me and says, 'You met Kalief?' and I said, 'Man, I was really encouraged by that. He's moving around this world, his energy, and people are really taking to him and he's going to be OK. Come to find out that that night, we know because we got the text—[Rosie] had texted him and said, 'Man, I just ran into Jay and we were talking about you,' and he had committed suicide that night.

"So for the next couple of weeks, I'm sitting around and I'm saying, man, that's just not how it goes. That's not how life is supposed to happen. This is supposed to turn out differently. It took me a while to really come to terms with what just happened to this young man. Remember: He's 16 when he gets arrested. They couldn't keep him in jail for three years had they convicted him of [stealing] a backpack. He never was convicted and was ultimately dismissed of his charge. So I still couldn't come to terms with it.

"One day I see on Obama on TV and he's speaking about Kalief and is signing into law that minors cannot be in solitary confinement—mind you, [Kalief] was in solitary confinement over 800 days. Eight hundred days. So these things start happening—the conversation with Obama, these guys brought me this story, me and Harvey [Weinstein] had just signed our partnership. Everything started happening in a way where I was like, 'Oh. He's a prophet. His life was meant to make sure that other kids don't have to go through this same thing'—because this is not some type of outlier. This happens a lot. I know many people.

"I hope that we all spread the word so everybody can see this and really move this forward. I know it's difficult to watch—it's hard to watch—but it's real life."
Peep a few clips from the Q&A below: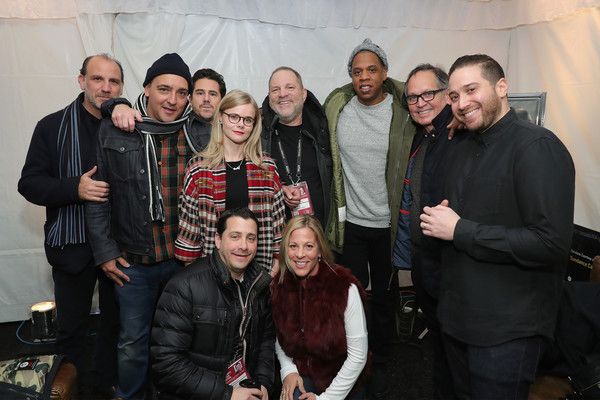 After the panel, Hov shut down all talk about Trump.  He aint here for that ish.
Check it:
Bloop!
Photos: Getty