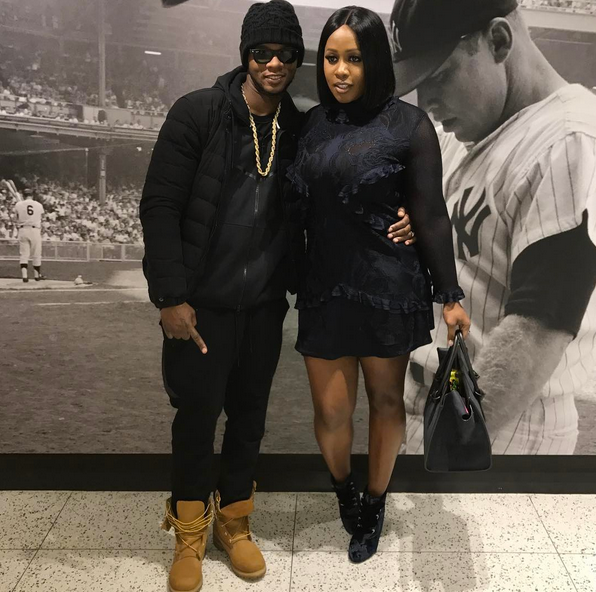 In very sad news, Remy Ma and Papoose suffered a miscarriage. The way the NYC rapper consoles his wife has us tearing up and grabbing tissues. Check it inside…
Ever since Remy Ma and Papoose signed on to do "Love & Hip Hop" we've fallen madly in love with their relationship. While we know no relationship is perfect, we enjoy seeing authentic #BlackLove on the airwaves for the masses to see.
Monday's night episode was a real tearjerker. Since the Mackies have starred on the series, Pap has been begging Remy for a baby, the first baby between the two of them. Actually, he had been asking for a baby even before they started show.
The "All The Way Up" rapper kept putting it off, but promised to give him a baby soon. Then, it finally happened. She got pregnant! She surprised him with a box of baby balloons to let him know his dream had been answered and he was OVER THE MOON. But, that all changed.
Unfortunately, Remy was diagnosed with an ectopic pregnancy, a pregnancy that happens outside of the uterus and in the fallopian tubes. Trying her hardest to hold back tears, she broke the news to Papoose, who was visibly crushed, but tried to hold it together as best he could.
Not only that, Remy was told she would no longer be able to pregnant naturally.
As Remy cried from the hospital bed, he consoled with encouraging words saying, "We're gonna get through it, we've just got to take it one day at a time. Regardless of what we have to do, we're gonna get through it together."
Papoose said as bad as it hurt him to find out they will not be welcoming their first baby together, he had to stay strong and be the support his wife needed. 
We could all use a Papoose in our life.
Peep the clip below:
Heartbreaking.
After the show aired, Remy shared a clip she filmed from the hospital bed when she first got the devastating news.  Pap told her it would be good to share:
Prayers up for the couple.
Photos: Remy's IG