Jhene Aiko is dishing on what type of manic she is in the bedroom. Get those deets, plus the exchange between NFL star DeSean Jackson, his girlfriend Kayla Phillips and the chick who has a sextape with Von Miller after she said his penis is small inside…
We knew Jhene Aiko was bit of a freak based on the lyrics she croon in her songs. She just released a sex-laced track "Maniac" where she describes what goes down in the bedroom. Now, she's letting her fans in on what type of maniac she really is in between the sheets.
The Souled Out singer stopped by Power 105's The Breakfast Club where she got real candid about her sexcapades.
Charlamange asked Jhene, "What kind of maniac are you? Sexual, or like burn all your clothes up?"
She responded, "I've never burned up anyone clothes. It's more of a hop on a d*ck kind of maniac," she explained. "I am about to be 29 years old in March, so I think I can talk about hopping on d*cks and I have an eight-year-old."
The singer confirmed her boo Big Sean was the inspiration behind her lyric "long as a ruler" on the track. Speaking of Sean, she never really confirms their relationship status saying they're "in a group together," but it's clear the two are currently dating.
When asked if she cheated on her estranged husband Dot Da Genius (whom she's currently divorcing) of two years, she confirmed she never cheated on him with Big Sean. "No, I did not. Don't believe…you, of all people, should know."
She filed for divorce from Dot Da Genius last August, citing irreconcilable differences. While that marriage has gone down the drain, Jhene said she's open to getting married again.
Take a listen to the candid conversation below:
In other news...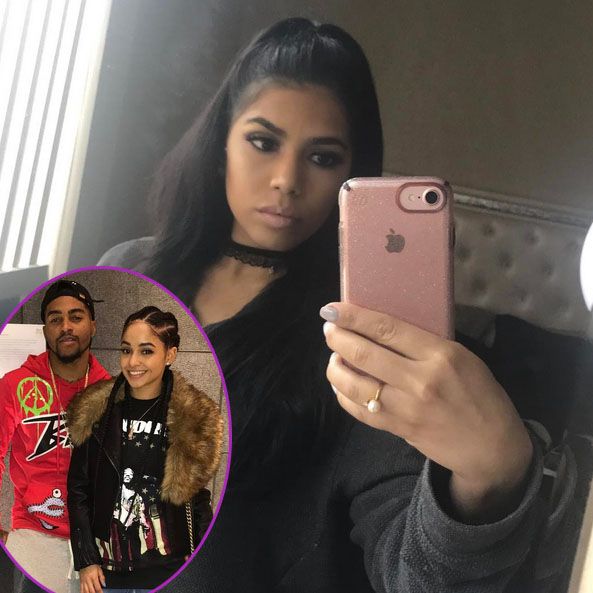 Instagram "model" Elizabeth Ruiz, the chick who tried to shop around her sextape with NFL baller Von Miller, just blasted Washington Redskins baller DeSean Jackson. During an interview with Hollywood Unlocked, she revealed the wide receiver has a small penis.
"I mean I can tell you who has a small one. Would I be legally charged? Because I'm tired of cases. DeSean Jackson." When asked if DeSean has a small penis, she responded, "Man, he's built like an Asian." Bloop!
Check it:
DeSean's son's mother Kayla Phillips got wind of her comment and decided to respond...issuing a threat of sorts: 

DeSean took to his Instagram page to respond Elizabeth calling his penis small, calling her a "low life" and saying she needs to focus on getting a job rather than focusing on him: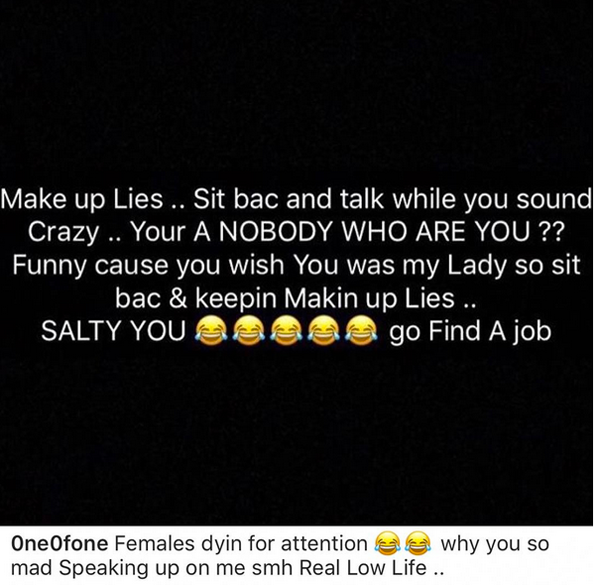 Soon after, Elizabeth offered up an apology: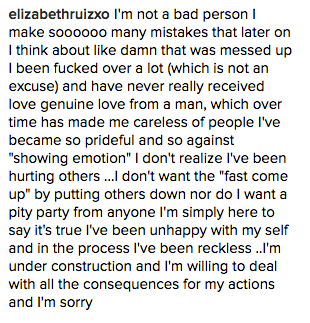 Then DeSean reacted to her apology, telling her to some "respek" on his name:

Chile...
These ballers and their groupies....
Photos: Jhene's IG/Kayla's IG