'Tis the season to be giving...and several celebrities have been donating their time and money to charitable Thanksgiving Day events all across the county.  See photos of Zoe Saldana, Blair Underwood, Young Money, Chris Bosh and others spreading holiday cheer inside....
In Los Angeles.....
Zoe Saldana was among the celebrties who participated in the 75th Anniversary Of Los Angeles Mission Serving Thanksgiving Dinner To The Homeless at the Los Angeles Mission.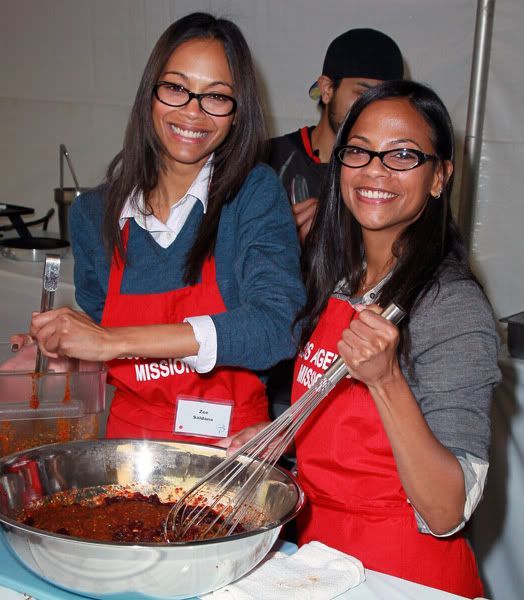 She was joined by her almost identical sister Cisley Saldana.
A red haired Jennifer Love Hewitt and Kim Kardashian also participated.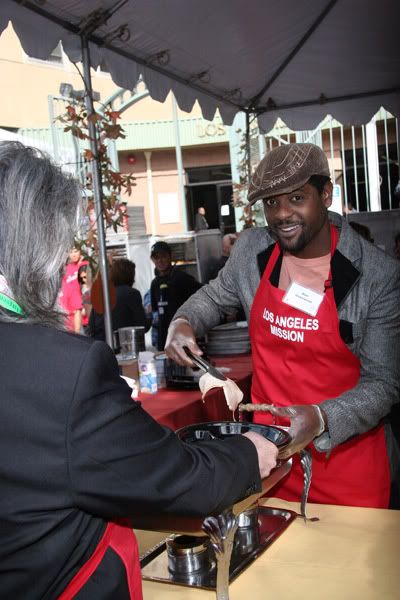 And we want some of whatever Blair Underwood is serving.  Whatever it is....
In Miami.......
Chris and Adrienne Bosh's Team Tomorrow joined Chapman Partnership to serve Thanksgiving Meals to those in need too.  Adrienne didn't let her new baby bump keep her in the bed either.
Awww.
Adrienne looks really comfortable around these babies.  Prepping for her own basketball team I see...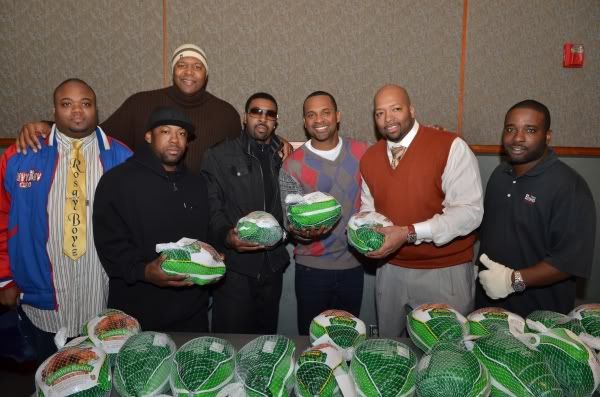 Mike Epps, who just wrapped up filming the role of Satin in SPARKLE, hosted a Turkey Giveaway with the City of Detroit that fed over 400 families.
Mike said, "I wanted to make sure I gave back to the community while working here on Sparkle."
And in New Orleans......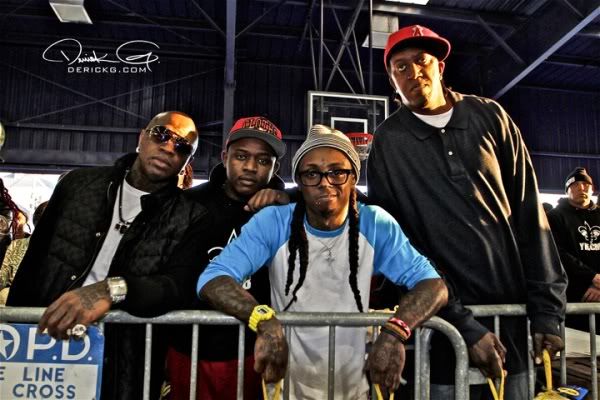 Lil Wayne, Birdman, Slim, Mack Maine, Lil Chuckee, Derick G and the rest of the Cash Money/Young Money family held their 17th annual (yes, they've been holding down this cause for 17 years) Thanksgiving Day Turkey Giveaway.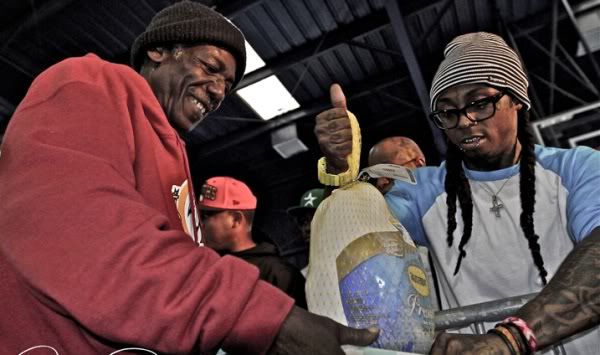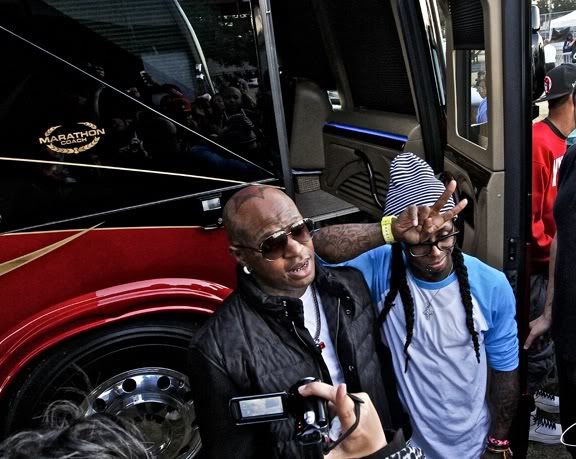 Weezy, Baby, Slim, and others came out to hand out hundreds of turkeys to the neighborhood.
 
Over in Oakland yesterday:
Golden State Warrior Star Dorell Wright and his D. Wright Way Foundation, stepped in to save the annual dinner for the city (which has been suffering severe cutbacks.)   Dorrell single handedly put on the event for his community: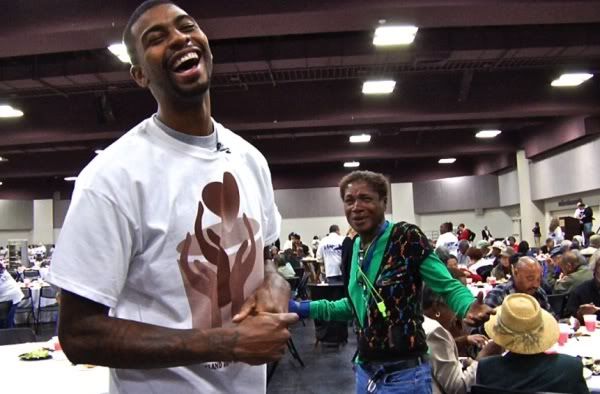 Held at the Oakland Marriott City Center, the dinner fed over 2600 people and gave out over 2000 coats.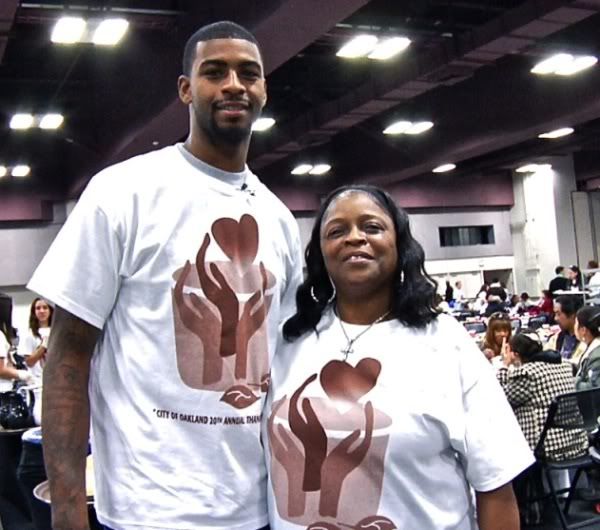 He also posed with City of Oakland Mayor Jean Quan.
NICE!  HAPPY THANKSGIVING ALL!
Photos via WireImage/DerickG.com/John Parra/Boddi/Eric Hobson