Maybe it's because our emotional capacity is at LEVEL FULL today, this being the Obamas' official last day in office and all, but this statement from Chrisette Michele today has us all the way baffled. Chile, honey, boo, what are you trying to say girl?
Get it inside...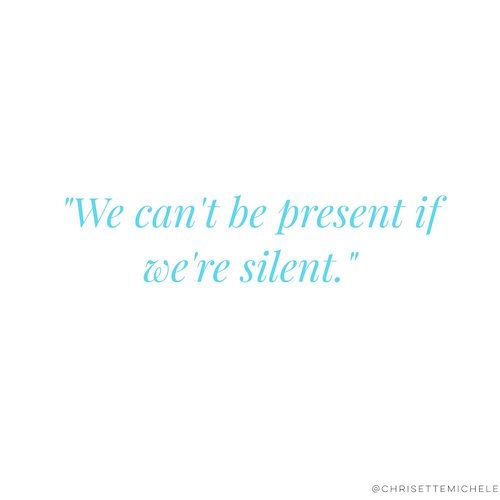 This new statement from Chrisette Michele has us on the verge of pulling a Mariah-style"I don't know her."
Listen, if you want to perform for Trump (and for an alleged $750K that we still haven't found a credible enough source to believe necessarily), then do you boo.  But don't go saying you're doing it "for us."
Chrisette Michele, pictured above performing at the White House State Dinner a few months ago for Prime Minister Lee Hsien Loong, has come up for air after that epic dragging she suffered on social media yesterday.
Ever since it was confirmed she would be singing that R&B set she pushed so hard to perform -- because that is the priority to push for here, obvs -- on Black Friday, i.e. Inauguration Day, folks have been coming for the "R&B Divas: LA" star.  And they scalped her bald with the dragging on Instagram and Twitter.
Now, Chrisette is speaking up to explain her decision.  At least we think that's what she was doing. 
She issued this statement today via her PR agencies and her almost-husbandger, fiance Doug "Biggs" Ellison, saying:
"My heart is broken for our country, for the hopes of our children, for the fights of those who came before us. I cry at the thought that Black History, American History might be in vain.

This country has had great moments. God has shined His light upon us.

Today, I hope that Great Moments begin in peaceful & progressive conversation. I am willing to be a bridge. I don't mind "These Stones", if they allow me to be a voice for the voiceless.

I am here.

Dr. Martin Luther King Jr. once said, "Our lives begin to end, the day we become silent about what matters,".

I am here, representing you, because this is what matters."

- Chrisette Michele #NoPoliticalGenius
Oh, ok girl.
Meanwhile, Questlove has offered to pay her NOT to perform.
I'd pay Chrisette to NOT perform

— Questlove Gomez (@questlove) January 18, 2017
No word on if she'll accept.
Photo: Getty