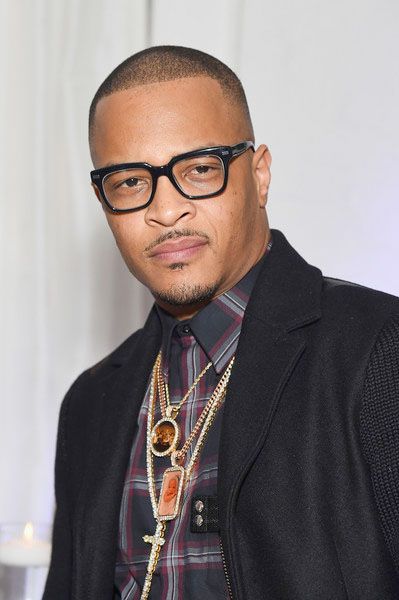 T.I. sends out a warning to black celebrities (not actual policymakers) who are having meetings with Donald Trump. He also pens a profound open letter to the president-elect that we hope Trump will come across. More inside, plus D.L. Hughley calling out Martin Luther King III….
With just days before president-elect Donald Trump is sworn into office, YBF celebs are serving up commentary on recent happenings in the black community. Several YBF celebs -- including Steve Harvey, Kanye West, Ray Lewis and Jim Brown – have held meetings with the president-elect, which has caused a firestorm of controversy in the media and on social media.
Now, rapper T.I. is weighing in on it all.
In a series of Instagram posts, the "Us Or Else" rapper criticized Kanye West, Steve Harvey and Martin Luther King III (who met with Trump on MLK Day) for normalizing Trump.
"There is a strategic plan that people are trying to make you a part of. Do not accept any invitation to have any meeting, no matter how positive you think the outcome may be. Without understanding, people have a very Willie Lynch agenda."
He said Trump's team is carefully crafting/brainwashing the black community with star-studded photo-ops with black entertainers.
"You being there, you being seen with them, taking pictures and smiling and being positive, it may seem positive to you, but there is a hidden agenda. You might not know it, but now you have been warned. Do not go in there unless you have a strategy or you're with John Lewis or somebody who can represent us."
If he wanted to affect change, why not reach out to actual black change agents, politicians and policymakers?  Hmph.  No lies told.
Peep the videos below:
He's not done there.
The Atlanta rapper also penned an open letter to Trump in an effort to create healthy dialogue that could hopefully unite us all.
"As you transition into your role as the President of the United States, you will undoubtedly be one of the most watched people in the history of the world," he wrote. "So, I can't help but ask in the midst of our nation's calamity and discord: What do you want US to see?"
He continued, "Maybe I should take the time to share what many of US would like you to see. Should it ever at times seem as though WE are against YOU, I assure you it's a result of YOU defining yourself as the representative for those who are and who always have been against US. The deck has always been stacked against US in this country. With every generation there has been strategic steps taken to oppress, imprison and control US. All we've ever wanted was equality and empathy as the historically disenfranchised citizens that we are, in a nation that we've contributed to just as much as anyone else who calls America their home."
Take a listen to his full letter with visuals below:
Another YBF celeb speaking out...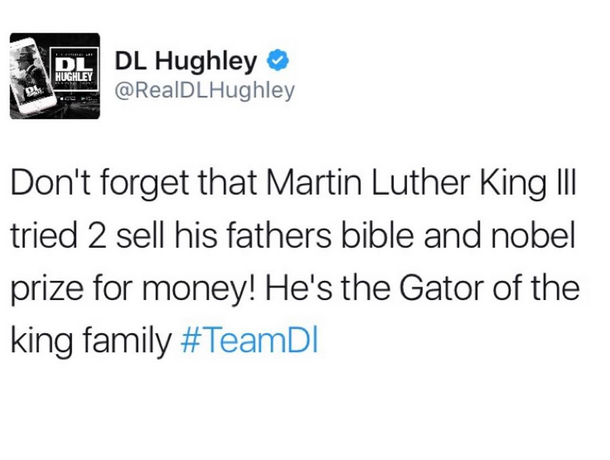 Comedian D.L. Hughley has been super busy spitting truth serum on his social media accounts. He's not here for Donald Trump in any form or fashion. "F*ck you now! And f*ck you forever" is his slogan towards Trump.
Well, he also had some words about Martin Luther King III meeting with Donald Trump on the day the nation observed his father's birthday on Monday. Peep his tweet above.
Bloop!
D.L. also posted a few IG videos condemning Trump for only meeting with athletes and entertainers and questioning why he denigrated President Barack Obama throughout his entire presidency.
Check it:
Thoughts?
Photo: Getty