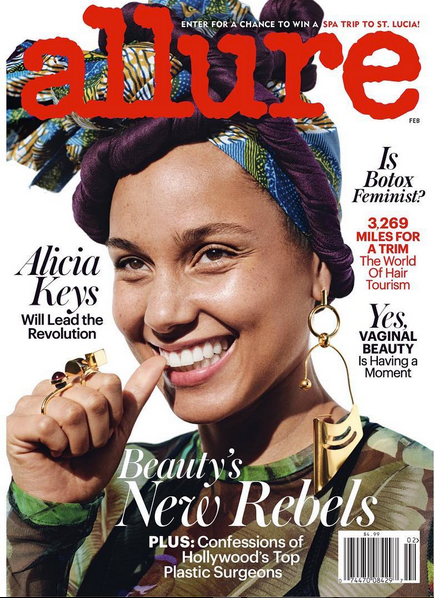 A makeup free Alica Keys graces the cover of ALLURE magazine's newest issue where she opens up about wearing makeup again, motherhood and more. Peep her cover, spread and highlights, plus find out why Chance The Rapper says he's not ready to have another child inside…
Alicia Keys graces ALLURE magazine's February 2017 issue. And she's still on her makeup free campaign.
However, just because she has decided to not wear makeup most times, that doesn't mean she's completely against wearing makeup at all. The 15-time Grammy Award winner explains that whether she decides to wear makeup or not, she's not permanently bound to either. It's her right to choose.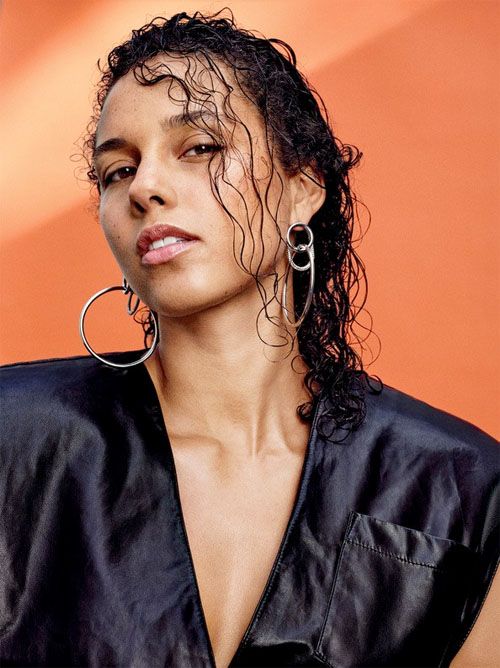 "I'm not a slave to makeup," she explains. "I'm not a slave to not wearing makeup either. I get to choose at [any] given moment. That's my right."
Not mad.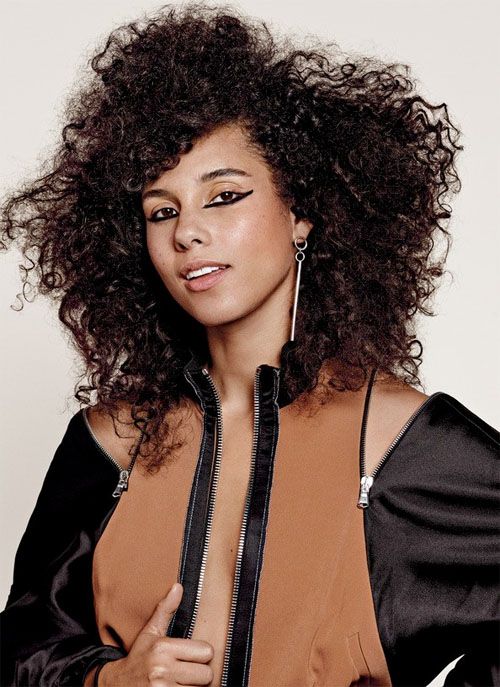 For her inside shots, A. Keys dons makeup for the first time in nearly a year.
"I think makeup can be self-expression," she says. "I have no intention to shame anyone at all [who chooses to wear it]. No one should be ashamed by the way you choose to express yourself. And that's exactly the point. However, if you want to do that for yourself, you should do that."
She adds, "I am all about a woman's right to choose. I think a woman should do anything she wants as it relates to her face, her body, her health. Whatever mode of expression that empowers you, that's what you should do. What I am not down for is this ridiculously high, unrealistic expectation about appearance that we as women are held to."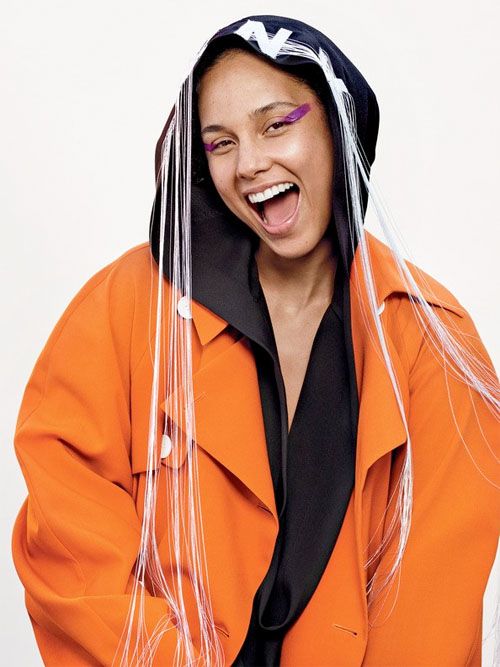 With her "not giving a *** what people think" attitude and giving birth to Egypt and Genesis, it has created a more conscious and outspoken Alicia Keys. And she isn't showing any signs of slowing down on the activist train. She has two young black boys that she's going to fiercely protect and she's going to use her platform to do so.
"The We Are Here Movement [a wide-ranging social-justice organization founded by Keys] will stand in support of Hispanics, refugees, people of color, Muslims, and anyone who feels afraid in the upcoming Trump era. I have a hope that President Trump, as a New Yorker, will have more liberal views than his campaign rhetoric suggests and that in the end our system of justice will prevail. But it does hurt that racism was not a deal breaker for millions in the election. However, as an artist, I expect to continue to use my voice for things that matter, as I have since the beginning of my career. That won't change. As an activist, I will continue to fight for what's right. That won't change, either. It's time for all of us to be engaged. As a mother, I am a lioness."
Nice!
You can read her full interview here.
On another magazine front...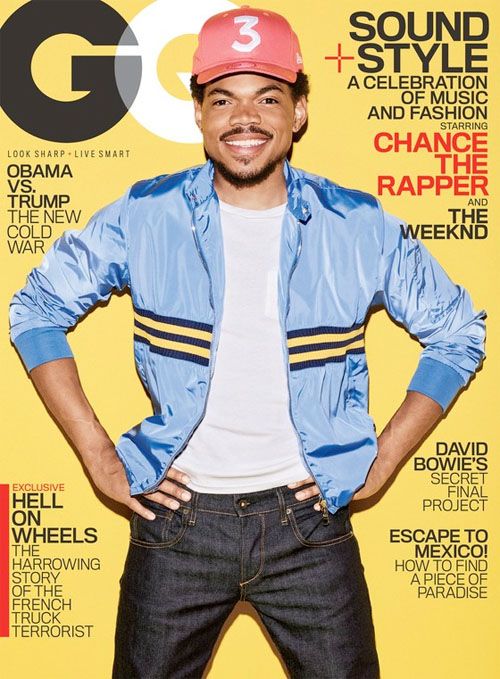 Yes, Chance The Rapper has seven Grammy nominations and he's not even signed to a major label. But, there are other things in life that make him smile. And that would be his daughter Kensli.
Over the holidays, the Chi-town rapper gave fans the first look at his baby girl after reuniting with his daughter's mother. They were set to go to court, but they have seemingly worked out their differences and are back on track as a family.
So are more babies in the future for Chance?
He tells GQ in his cover story:
"Not right now. It's a lot to try and be a good dad right now. With all the distractions and all the things that I'm limited in doing by living in Chicago and being a person of notoriety. I don't wanna tack on anything. I want to get my relationship with Kensli down pat and also just get older. I'm 23. I had her when I was 22. If I am gonna have more kids, it'll be a blessing and I'll accept it as a responsibility and a privilege, but I'm definitely not trying to have more kids right now."
The 23-year-old rapper also reveals to the magazine what's the hardest thing about being in a relationship with him.
"Just my time, he shares. "My time and also my knack for, like, you know, just… Fuck the second thing that I was going to say—let's just keep it at that.… [laughs]"
Ha! We wonder what tea he was about to spill.
Catch up on his full interview here.
Photos: Paola Kudacki via ALLURE/Eric Ray Davidson via GQ