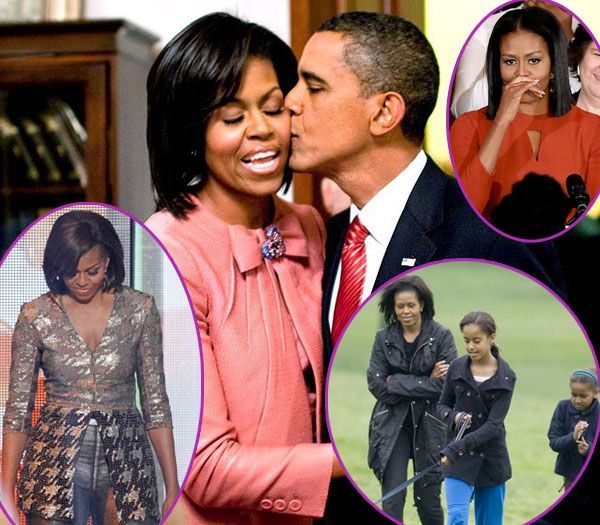 Today, we honor First Lady Michelle Obama on her 53rd birthday with our top 10 moments that she inspired us to be better woman, moms, friends, community leaders…I mean, we could go on all day. Get it all inside…
53 never looked so good!
Today, First Lady Michelle Obama celebrates her birthday, the last she will celebrate as sitting First Lady. Over the last 8 years, we've watched in awe as our classy first lady graciously served in a position she didn't ask for. She totally changed the game when it comes to the title "First Lady" and we're just glad we got the chance to witness it all.
Here are the Top 10 moments Michelle Obama inspired us most (because there are MANY) with her #BLACKGIRLMAGIC: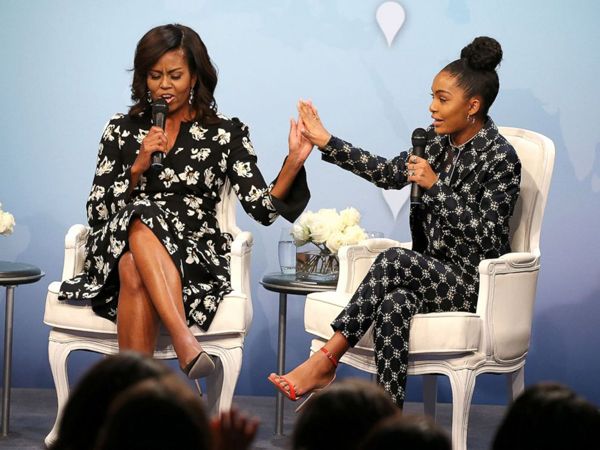 1. Michelle Obama always catered to women, especially young girls, with her many initiatives.
FLOTUS launched her "Let Girls Learn" initiative to ensure adolescent girls get the education they deserve. She covered SEVENTEEN magazine where she advised young girls to "ignore the haters" and offered up college application tips. She also sat on a panel with "black•ish" starlet Yara Shahidi to empower girls everywhere on the International Day of the Girl.
And then there's that time she dropped some golden gems on all the young ladies across the globe.
During Glamour's "The Power of an Educated Girl" panel, FLOTUS had a message for teenage girls saying, "There is no boy, at this age, cute enough or interesting enough to stop you from getting an education."
*drops mic*
She added, "If I had worried about who liked me and who thought I was cute when I was your age, I wouldn't be married to the President of the United States."
FACTS!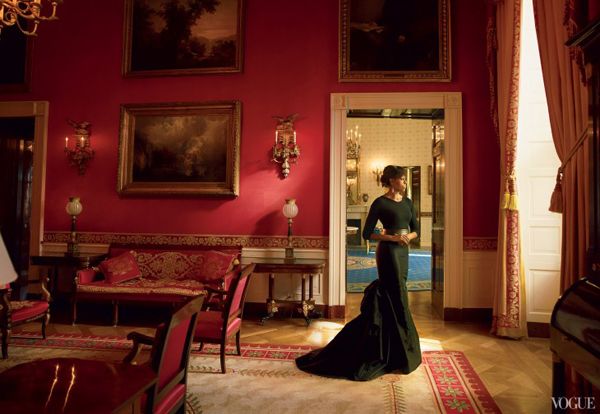 2. Michelle Obama slayed the April 2013 issue of VOGUE, styling in Michael Kors, where she talked about making family a priority after POTUS won the presidential election the 2nd time. She said:
"Our job is, first and foremost, to make sure our family is whole. You know, we have small kids; they're growing every day. But I think we were both pretty straightforward when we said, `Our No. 1 priority is making sure that our family is whole.'"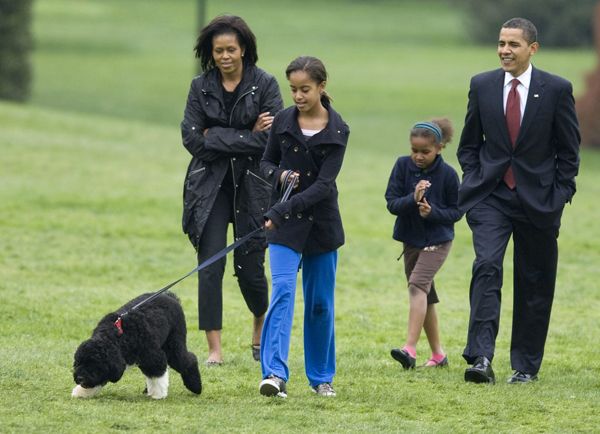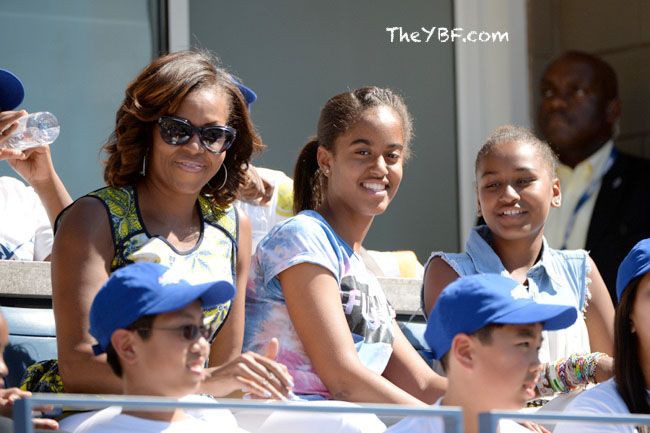 3. She's the ultimate mom-in-chief.
Outside of helping to make the nation a better place, FLOTUS cared for her daughters Sasha and Malia Obama and always put them first, giving them the perfect example ofhow  a strong, black woman looks and acts.
4. FLOTUS is ultimate #WIFEGOALS!
We've watched Mrs. Obama stand by her man through it all and she made it look so easy. We're sure, having a husband like President Barack Obama makes it easier to love with your whole heart. Mr. Obama loves his wife unconditionally and never skips a moment to let us all know he does.
To the girl from the South Side who took on a role she didn't ask for and made it her own: Happy Birthday, Michelle. I love you. pic.twitter.com/lvjfx418hn

— President Obama (@POTUS) January 17, 2017
Some of our favorite moments where a pic said more than ever: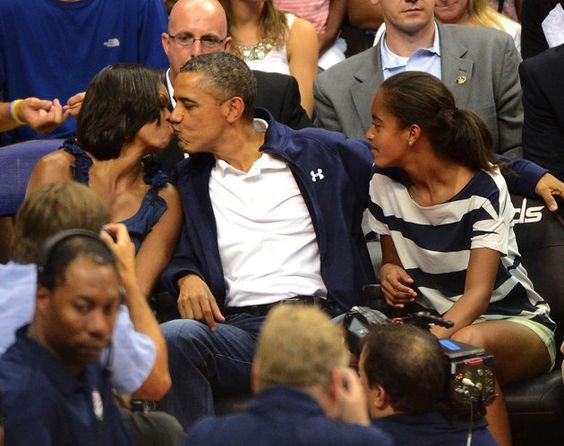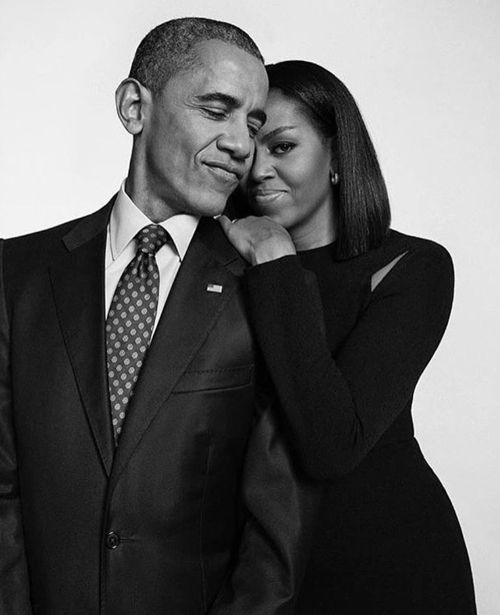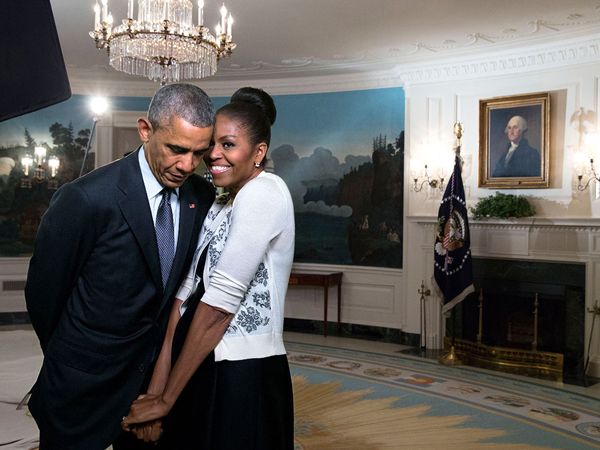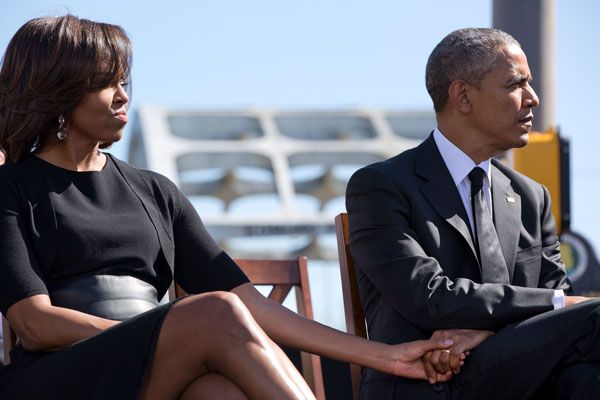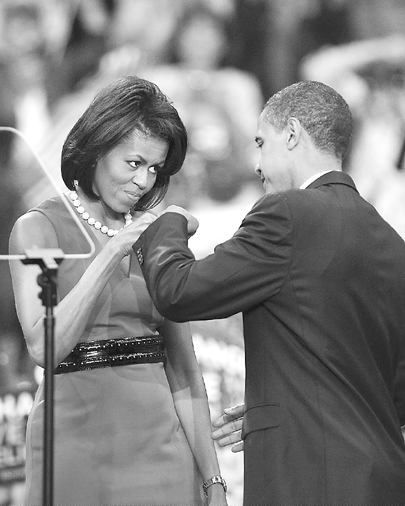 YAS! The perfect blue print of #BlackLove.
5. That time Michelle Obama showed up to the 2012 Kids Choice Awards in leather pants.
Yep, FLOTUS shocked us all when she hit the Nickelodeon stage to present The Big Help Award to Taylor Swift, rocking leather pants and a metallic tunic tunic designed by Wes Gordon of New York. Total First Lady game changer. Super trendy and completely turning out the First Lady fashion game.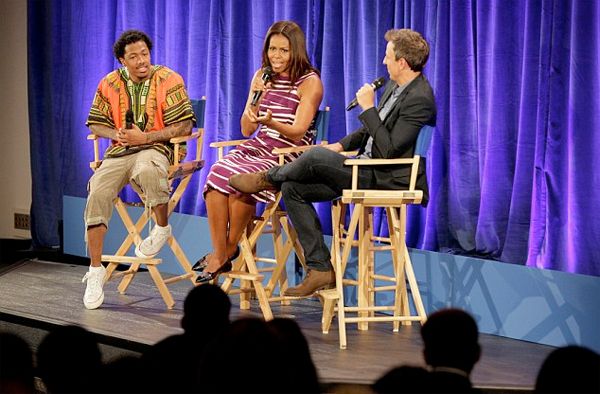 6. FLOTUS surprised several NEW students attending Howard University because, education is key.
Imagine sitting in a room with about 250 new students expecting to hear a few speeches from Howard alum when here comes First Lady Michelle Obama out the blue! Yes, FLOTUS touched down on Howard University in September 2016 to join actor/HU student Nick Cannon in welcoming the new students.
It wasn't a bomb moment only because she invited TheYBF.com into her press pool for the day to travel with her to Howard to witness the fab event, but because this was one of many times she actually SHOWED she cared about the next generation.
7. FLOTUS gave one of the most unapologetically black speeches ever during her commencement address at Tuskegee University in 2015.
She said:
"You might remember the on-stage celebratory fist bump between me and my husband after a primary win that was referred to as a 'terrorist fist jab.' And over the years, folks have used plenty of interesting words to describe me. One said I exhibited "a little bit of uppity-ism." Another noted that I was one of my husband's 'cronies of color.' Cable news once charmingly referred to me as 'Obama's Baby Mama.'"

"The world won't always see you in those caps and gowns. They won't know how hard you worked and how much you sacrificed to make it to this day — the countless hours you spent studying to get this diploma, the multiple jobs you worked to pay for school, the times you had to drive home and take care of your grandma, the evenings you gave up to volunteer at a food bank or organize a campus fundraiser. They don't know that part of you."

"Instead they will make assumptions about who they think you are based on their limited notion of the world. And my husband and I know how frustrating that experience can be. We've both felt the sting of those daily slights throughout our entire lives — the folks who crossed the street in fear of their safety; the clerks who kept a close eye on us in all those department stores; the people at formal events who assumed we were the "help" — and those who have questioned our intelligence, our honesty, even our love of this country."

"I want to be very clear that those feelings are not an excuse to just throw up our hands and give up. Not an excuse. They are not an excuse to lose hope. To succumb to feelings of despair and anger only means that in the end, we lose."
PREACH!
8. Last summer, Mrs. Obama spoke at the Democratic National Convention where she shared one of her most influential quotes ever.
While talking about how she and Mr. Obama handle extreme criticism (i.e. Donald Trump's hate during his campaign), she said, "No, our motto is, when they go low, we go high."
Peep her DNC speech above.
9.FLOTUS delivered her final remarks as First lady that had everyone in tears. Even herself. She spoke during the 2017 School Counselor of the Year event in the East Room of the White House. Its an annual White House tradition FLOTUS launched in 2015.
A few touching quotes from her speech:
"Being your First Lady has been the greatest honor of my life, and I hope I've made you proud."

"I want our young people to know that they matter. That they belong. So don't be afraid. Do you hear me? Young people, don't be afraid. Be focused. Be determined. Be hopeful. Be empowered. Empower yourselves with a good education. Then get out there and use that education to build a country worthy of your boundless promise. Lead by example with hope, never fear, and know that I will be with you, rooting for you and working to support you for the rest of my life."

"When you are struggling, and you start thinking about giving up, I want you to remember something that my husband and I have talked about since we first started this journey nearly a decade ago—something that has carried us through every moment in this White House and every moment of our lives—and that is the power of hope. The belief that something better is always possible if you're willing to work for it and fight for it."
10. Those times FLOTUS showed us she's just like the rest of us!
Back in 2011, FLOTUS went undercover (or at least tried to) to go shopping in a Target in Alexandria, VA. And then there was the time she made CVS run with daytime talk show host Ellen DeGeneres a few months ago.  All we have to say is -- boxed wine.
Get your laugh on below:
Ha! 
Happy 53rd Birthday Michelle Obama! 
Photos: Getty/Reuters/Instar Images/Pacific Coast News/Splash/WENN