Cam Newton won't be on the field for the Super Bowl, but he'll still be in the mix. Go inside for a few behind-the-scenes flicks of the Carolina QB looking fine AF while working…
The Carolina Panthers had a less than stellar football season this year winning only 6 games and losing 10. Sheesh! Needless to say, the Panthers won't be hitting the gridiron for Super Bowl LI.
But, that doesn't mean you won't see Panthers QB Cam Newton during the big game.
The sexy NFLer got dapper in a cobalt blue tailored suit to shoot scenes for a Buick Super Bowl commercial in L.A.
Model Miranda Kept, also decked out in blue, joined the superstar quarterback on set.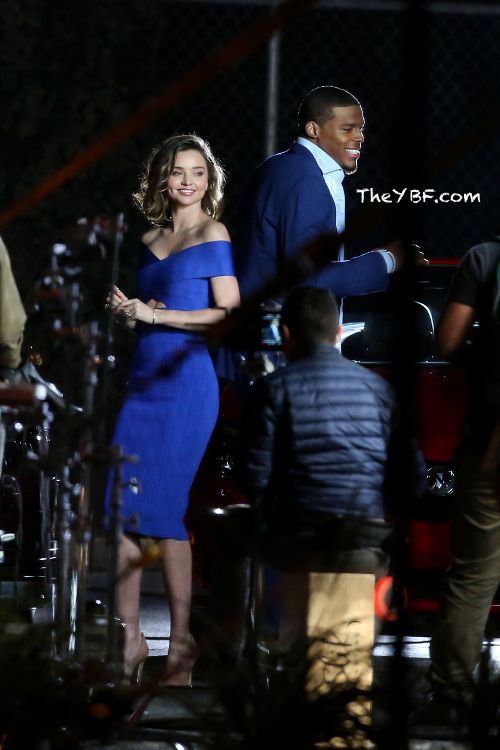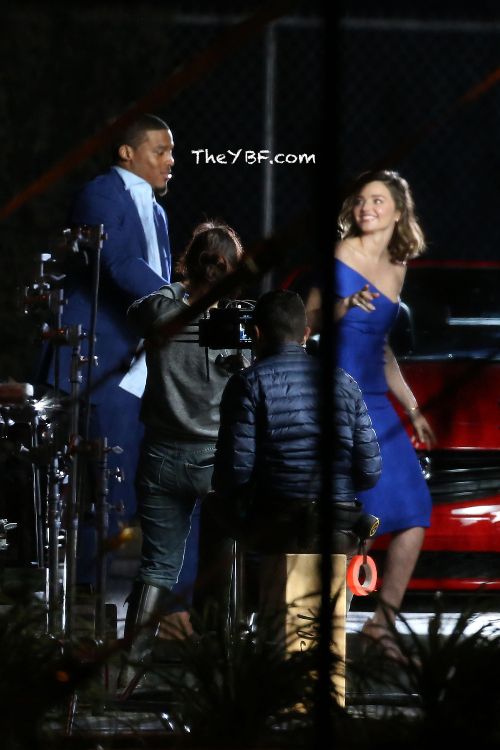 Yum.
Details about the spot are still under wraps, but we do know their 30-second spot is slated to run during the first half. So, be on the look out for Cam.
FYI – It's ironic Cam is starring in a Buick commercial. Back in 2014, he suffered fractures in his back after a Buick caused his Dodge truck to flip over several times as he was on his way to a game.
Super Bowl LI goes down Sunday, February 5th at 6:30pm EST on FOX.
Photos: Pacific Coast News