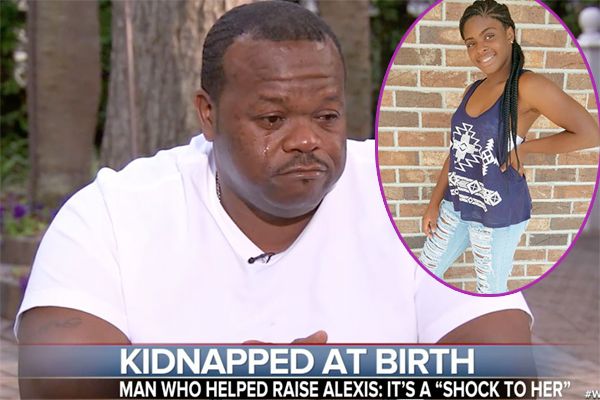 The South Carolina teen that was kidnapped as a baby is blasting the man who raised her. She claims he didn't do a thing for her growing up. More inside…
Alexis Kelli Manigo, born Kamiyah Mobley, was kidnapped as a baby from a hospital in Florida 18-years ago. The kidnapping launched a search for the baby, but she was never found. THe case went cold after police investigated over 2,000 leads.
Just recently, Alexis was reunited with her biological parents after a woman named Gloria Williams snatched her from a maternity ward and raised her as her own. Gloria was charged with kidnapping for allegedly taking the newborn from a Jacksonville, Florida, hospital on July 10, 1998.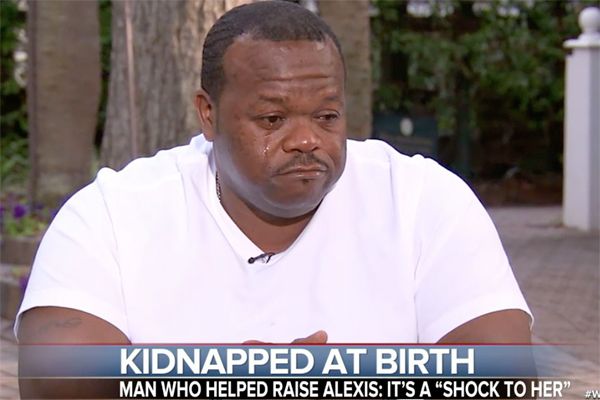 Charles Manigo was the man Alexis assumed was her father growing up in South Carolina. He said his ex-girlfriend (Gloria) told him she gave birth to their daughter when he was "away." They dated up until 2003 when they decided to call it quits. They shared custody of her after the split.
Charles sat down with ABC News to share his heartache over losing a child he thought was his. He cried to reporters explaining how he talked to her every day and how he still loves her as his own.
Check it:
But, Alexis claims he was NEVER there for her growing up. Oh?
In a Facebook post, she blasted Charles for acting as if he was a major role in her life. She said he didn't do anything for her while detailing exactly what he did and didn't do for her.
She wrote:
"He Did Nothing ,He Didn't Even Help With Nothing That Was Done for That Prom , He Was The Reason I Didn't Go To My Senior Prom , He Was Not There When I Moved To Georgia, Never Saw Him, He Like To Bring Up A 40 Dollar Check A Week ? Thats Nothing but 160 Dollars. My Bundles Cost 290. DO THE MATH ? WHO WAS THERE , GLORIA WILLIAMS , SO WHAT IS A CHARLES MANIGO .YOU WORK AT A CAR DEALERSHIP AND MY GRANDDADDY STILL GAVE MY FIRST CAR. I CALL MY GRANDDADDY DADDY AND HE EARNED IT. YOU WERE NOTHING TO ME MY WHOLE LIFE. I CAN COUNT ON MY FINGERS HOW MANY TIMES IVE SPENT THE NIGHT AT YOUR HOUSE. YOU TOLD PEOPLE IT WAS HER , NOOOOOOOOO I NEVER WANTED TO GO , MY MOTHER CONVINCED ME , NOW FB WHAT THAT TELL YOU. All He Did Was Lie My Whole Life Then Tell People Different Don't Share This Article With No Sympathy Cause Ill Be A Crazy Fool To Have It For Him . #IApproveThisMessage WASN'T EVEN 40 DOLLARS , 39 AND SOME CHANGE . #LaughAtThis"
Savage!
Meanwhile, Alexis showed love to the woman who kidnapped her. She wrote on Facebook,"My mother raised me with everything I needed and most of all everything I wanted. My mother is no felon."
Gloria's rap sheet says different. She has an extensive criminal record. She was found guilty of writing fraudulent checks and welfare fraud. She was also charged with disturbing the peace a few months after Alexis was abducted.
EXTRAS:
1. Cowboys baller Ezekiel Elliott hoping for closure from NFL in domestic violence investigation. STORY
2. FBI arrests wife of Orlando nightclub killer Omar Mateen. STORY
Photos: Facebook/ABC News