Regina King, Taraji P. Henson and radio personality Charlamagne have new projects in the works. Go inside for details on Regina's new ABC production deal, Taraji's new movie role and Charlamagne's new comic inside…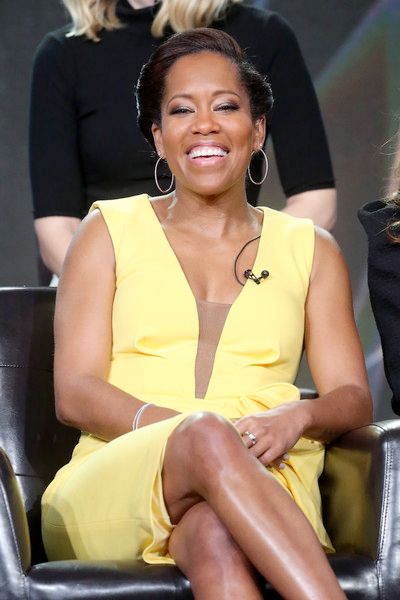 She stars in ABC's hit anthology series "American Crime." Now, Regina King is making boss moves with the network.
The Golden Globe nominee and two-time EMMY winner has inked a two-year deal with ABC in collaboration with her production company Royal Ties. Regina's sister Reina King will take on her role as development executive to work with her sister to develop and produce new content for the studio.
By the way, Regina will star in season 3 of "American Crime" story. You can get the deets on her new role HERE.
In conjunction with starring on "American Crime" and developing new projects for ABC, Regina is also gearing up to star in a new Netflix crime drama titled "Seven Seconds." Get those coins Regina!
Another YBF chick making boss moves...
Taraji P. Henson is gearing up to play one kick a** role in an upcoming film. Following her portrayal as Katherine Johnson in Hidden Figures, the "Empire" starlet will star in Proud Mary.
The Golden Globe winner will play a bad a** hit woman whose life is completely changed after she meets a young boy who awakens a maternal instinct she never knew she had, according to Deadline.
John Stewart Newman and Christian Swegal penned the script, and Paul Schiff and Tai Duncan are producing the Screen Gems film. Production is set to kick off in April in Boston, Massachusetts.
In TV news, the "Simpsons" have crafted their first-ever hour-long episode drawing inspiration from the hit FOX series "Empire." The Hip-Hop themed episode will star Taraji as her breakout role Cookie Lyon.
"Simpsons" character Mr. Burns befriends rapper JAY G forming a bond over being "part of the corporate system, as well as having a ruthless lust for power," according to TVLine.
Rappers Snoop Dogg, Common and RZA will also make cameos in the episode. Peep the previews above and below:
Another new project...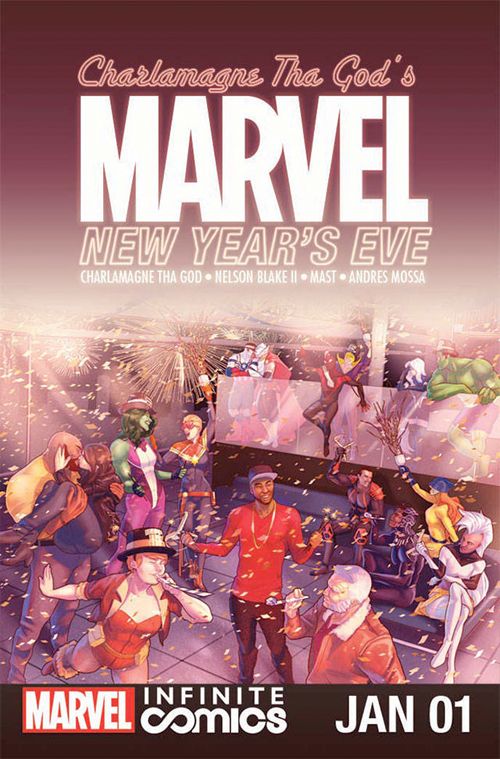 Power 105 "The Breakfast Club" radio personality Charlamagne Tha God is taking his talents to the comic world. Unbeknownst to most, Charlamagne is a huge comic book fan. He even has Wolverine tatted on his right arm.
Well, he's taking his love for comic books to create his own comic book. He recently dropped his first Marvel Comic titled Charalmagne Tha God's Marvel New Year's Eve that he wrote and starred in.
"It's a privilege and honor to write and star in my own comic, I can officially cross that off the bucket list!," he said.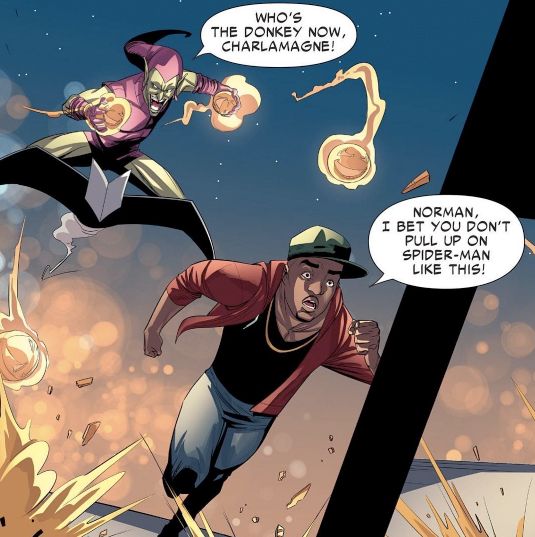 Complex breaks down what the comic book is about reporting: 
The story is a simple one: Charlamagne plans a VIP New Year's Eve bash and invites loads of Marvel superheroes. The maniacal Norman Osbourne, who Spider-Man fans know as the Green Goblin, isn't on the list, and he isn't happy about it. The issue is as funny as Charlamagne can be in the Marvel world, and feels like the illest treat for a celebrity who happens to also be this huge Marvel head. Marvel Comics Editor in chief recently broke down how this union first came about.

"When Charlamagne stopped by our offices a few months ago, it became immediately clear he's a Marvel Zombie through and through. So we got to talking," Alonso continues, "and it turns out he's got story to tell in 2017. A story that drops him right into the center of the Marvel Universe, where he will go toe to toe against one of our biggest villains, with a timely assist from some of his handpicked favorite heroes."

 
You can download Charlamagne's Marvel comic here.
Photos: Getty/Marvel