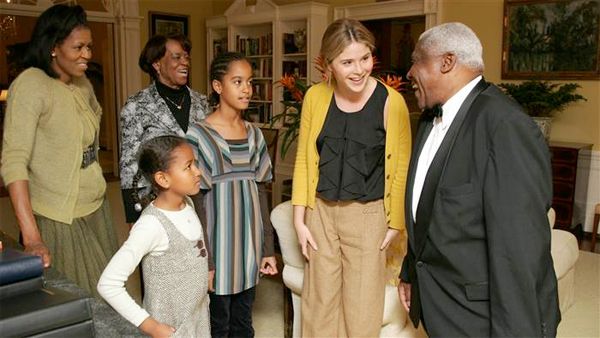 Rare photos of Sasha and Malia Obama visiting the White House for the first time have surfaced. And it's hard to believe eight years have flown by already. Go inside their first trip to the mansion, plus read the heartfelt letter former first daughters Jenna and Barbara Bush wrote the Obama Girls inside…
As the Obama Girls gear up to leave the White House after spending the last eight years there, former first daughters Jenna and Barbara Bush offer up a gift to bid farewell.
Jenna stopped by the "TODAY" show to share rarely seen photos of Sasha and Malia Obama during their first visit to the White House. On November 18, 2008, Jenna and Barbara took time off work to travel to D.C. to give the Obama Girls, who succeeded them as the "First Children," a tour of where they would soon call home.
The Bush sisters took 7-year-old Sasha and 10-year-old Malia around the mansion to introduce them to the White House staff and show them the rooms they stayed in during their time at the White House.
"Malia and Sasha, eight years ago on a cold November day, we greeted you on the steps of the White House," they wrote in a heartfelt farewell letter. We saw both the light and wariness in your eyes as you gazed at your new home."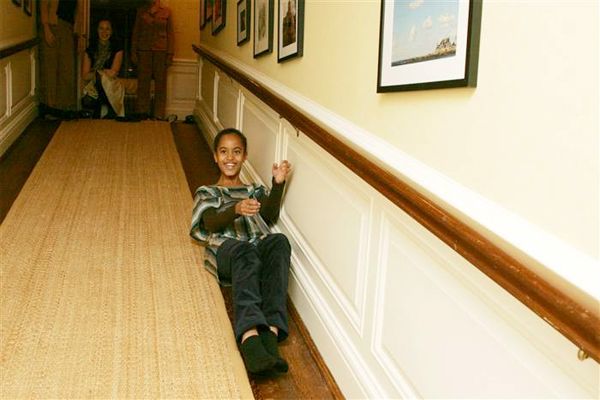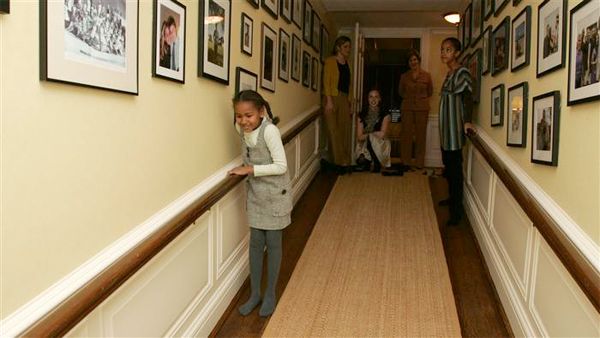 In the pics, we see the Obama Girls smiling and laughing as they slid down the banister of the solarium.
"The four of us wandered the majestic halls of the house you had no choice but to move in to," they wrote. "When you slid down the banister of the solarium, just as we had done as 8-year-olds and again as 20-year-olds chasing our youth, your joy and laughter were contagious."
Just as they wrote the Obama Girls a letter when they came into the White House, the Bush sisters gifted them a letter to say farewell and to induct them into a rare club, one of former First Children.
In the letter the Bush sisters told the Obama Girls to enjoy life after the White House without the weight of the world on their shoulders. "Enjoy college. As most of the world knows, we did," they said. Ha!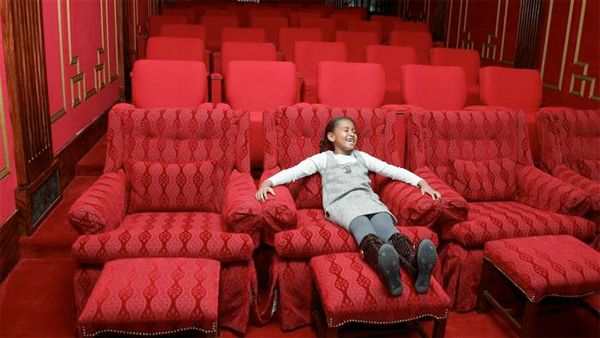 This picture of Sasha lounging in the movie theater is priceless!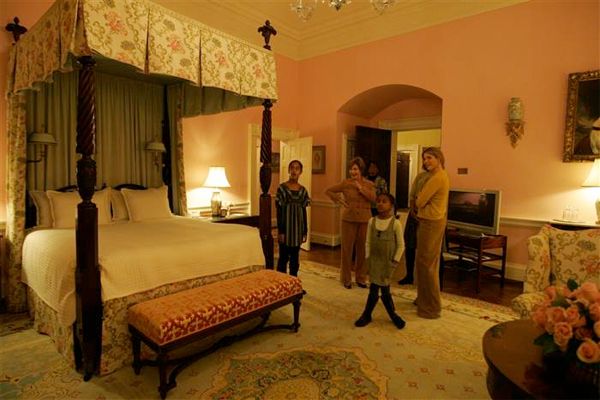 "It's just amazing how fast eight years go by and how they've become these really unbelievable women and we just wanted to make sure they knew," Jenna said.
Take a listen at the Bush sisters' farewell letter below:
Photos: Joyce N. Boghosian / White House Photo